3 Tips for Using Video Chat for Customer Service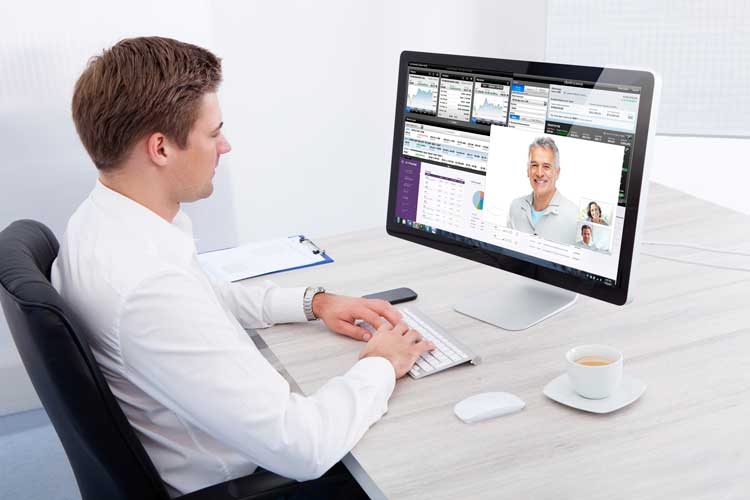 [Estimated read time: 3 minutes]
What methods do you use when communicating with customers? Many brands are exploring an increasingly popular channel: video chat. Using live video chat in customer service drives ROI, decreases resolution time, and increases customer satisfaction.
Companies have been toying with using video chat in customer service with mixed results since the mid-90's. Today's technology makes it more possible, and industries like healthcare and financial services have taken notice. Consider the following statistics about Skype:
These figures indicate customers will acclimate well to video chat as a new customer service method. Seeing broader consumer adoption of video for personal use, more and more brands are embracing video to interact with customers. Interested in embracing this new medium? Here are three tips for using video chat as a customer service channel…
1. Invest in hiring and training
Hiring and training the right agents is critical for delivering a great customer experience through video interactions. Agents need to be natural and authentic — today's customers are savvy enough to identify when someone is uncomfortable or unknowledgeable. Once on video chat, agents must also have the right background and lighting.
To set up your agents, provide them with the right training. A good first step would be to role-play with them in person or provide face-to-face interactions. This will give them practice understanding facial expressions and body language, and teach them how to build trust and understanding with customers.
2. Proactively offer video chat
Whether you are responding to requests, enabling a transaction, or capturing content, engaging customers in the moment through video chat will improve conversion and create stronger relationships with customers. Target high-value visitors and proactively offer to chat via video.
For example, say one of your customers is trying to set up her new Blu-Ray player, and is using your online knowledgebase to find help. After she makes a certain number of search attempts, the system could automatically offer her the option to video chat with a live agent.
As a first step to ensure success, you will need CRM integration to capture data and history on your customers. Combining this tool with a unified view of engagement coming from incoming calls, emails, and social posts will help you target visitors with video chat and identify moments to serve customers first.
3. Find the right software for your needs 

When evaluating software vendors, remember that a successful strategy hinges on a lot more than just enabling a two-way video chat session. Lots of vendors allow your agents to chat via video with customers, but more sophisticated platforms provide the ability to:
Give customers using self-service the choice to escalate a conversation to a voice or video call with a single click, without switching channels or devices.
Target high-value users of your site or mobile app and proactively offer to chat through video, text, or phone.
Allow agents to receive in-context information, providing continuity and ensuring the customer doesn't have to repeat themselves.
Astute SOS offers these capabilities (and more) for brands looking to adopt a service strategy that includes video chat. Learn more about how Astute SOS can enhance your service offering and lead to stronger customer loyalty.
Related Content