3 Ways to Make Social Media Advertising Work for Your Brand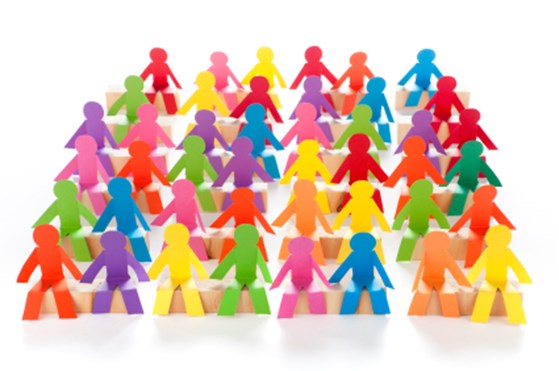 [Estimated read time: 4 minutes]
Now more than ever, people across the world have the means to communicate and share information in a more accessible way through social media. In turn, brands now have the ability to interact on a more personal level with their customers.
It is time to take advantage of the capacity social media has to generate revenue for your brand. You need to meet your customers where they are, and with 2.1 billion people having access to social media accounts, there is almost limitless potential for visibility and engagement.
Consider these stats from Business2Community as evidence of that capacity:
54% of B2B marketers have said they have generated leads from their social media efforts

80% of brands have been actively advertising on social media

78% of companies now have members of their marketing team dedicated to social media
Here are three ways to leverage technology to master social ad management.
1. Build your audience
As you begin planning for a social media advertising campaign, first think about your target audience. Considering there are 284 million active users on Twitter, and 53% of those users recommend products in their tweets, there is plenty of opportunity. With a CRM and a social ad management platform, publishing your ads and tracking them makes identifying the best targets much easier.
The biggest benefit of integrated social ad management is the ability to customize and target your audiences for all social platforms in one place. This includes analyzing the results of your ads and seeing which audiences respond better to your content. Once you have discovered these insights, you can tweak your tactics across different ad platforms, such as Facebook, Twitter, and LinkedIn, in one spot. In other words, having analytics and ad management in one platform makes it easier to adjust your targeting based on real-time engagement. 
2. Use real-time feedback to focus content
Audiences are more likely to engage with you if that content is relatable to them or if it means something to them.
To begin your social media advertising efforts, start with an existing post that is getting a lot of engagement and use it to develop future content. Gaining insight from successful posts can be effective when getting started in social ad management. The goal is not to reuse content, but rather to hone your message by gathering real-time feedback on current campaigns. This helps you know what content is working for you. 
Once you get a feel for what works, consider testing out different versions of your ads. Change up the text, the headlines, the featured image, and the calls to action to see what combinations work best. For example, it has been found that Facebook posts with less than 250 characters get about 60% more engagement. Test one variable at a time to find the variations that work best for your brand.
3. Choose the best metric for your goal
Platforms like Facebook and Twitter individually have powerful tools to generate reports and insights. Unfortunately, using each platform's native analytics makes it impossible to visualize how your ad strategy is working as a whole, and difficult to make comparisons between campaigns.
Social media advertising software can consolidate reporting, allowing you to gain a clearer, more accurate picture of the metrics that matter, and enabling you to identify where you should be focusing your efforts. Keep in mind that different social ad metrics correspond to different goals:
Clicks are important when you want to get someone to a landing page for a promotion.

Impressions are important for trying to build a presence or gain awareness among your audience.

Conversions are when you want people to follow through on what is in their cart and complete the purchase.
Each social network has its strengths when it comes to advertising performance, and consolidated reporting allows you to compare apples to apples and adjust your strategy as needed. For example, if ad impressions are more important to you than clicks, focus your efforts on the social ad platform that provides the most impressions. 
Want to learn more about how Astute Solutions can help you master social ad management and create high-performing social media advertising campaigns? Schedule a demo today.
Related Content