Customer Experience Program: 4 Ingredients for Success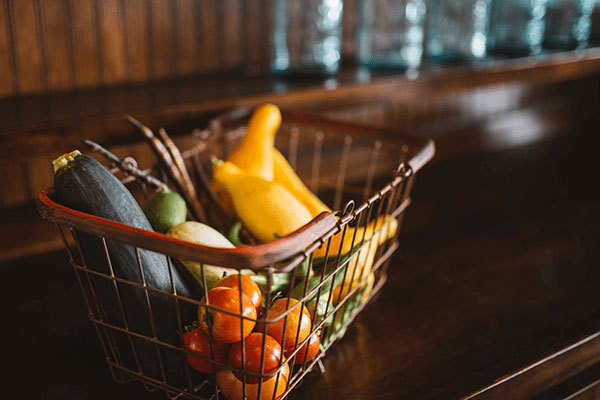 The secret is out. Customer Experience is now one of the main competitive advantages that companies strive to obtain over their competitors, and is only gaining steam in recent years. How important is it to build a customer experience program? Econsultancy recently found that "optimizing the customer experience" was the single most exciting opportunity among marketers and ecommerce professionals in 2017.
According to The Digital Clarity Group, "Forward-thinking companies are taking a hard look at how they address customer experience and are making some major changes at the highest levels of their organization." Some of these changes include hiring Chief Customer Officers or Chief Experience Officers, but all include launching customer experience programs.
What is important in creating a successful and effective Customer Experience program? Here are four key ingredients you shouldn't ignore:
1. Start with a grassroots approach
For any project to get off the ground, especially one that cuts across different departments like a customer experience program does, it is best to start with a grassroots approach. The key is to look for influencers who are on the front lines and directly in contact with your customers every day, from sales to the contact center to operations.
Look for individuals who will generate excitement around improving the experience for your customers, and who have a passion for the customer experience. It is essential to look beyond the title, and identify people that have influence and internal respect from colleagues. A report by SAS and Harvard Business Review found that, "A coordinated approach to customer experience management—and one that is built from the ground up— is more likely to take root."
These influencers in your company not only provide the strong foundation you need to build your customer experience program, but they also provide the tools to maintain it over the long term. These people can serve as the driving force behind your customer experience governance efforts, and making sure your CX program remains a functioning and well-oiled machine.
Building a strong and committed work group of customer experience champions that cuts across roles and departments is essential to get your customer experience initiatives off the ground, and to have a customer-centric mindset flowing throughout your company.
2. Get the C-Suite on board with your customer experience program
Beyond creating a team of customer experience champions, you also need a solid game plan to break down any organizational silos you may have in your company. These silos can be a major obstacle to the success of any customer experience program. To break down these silos and help instill a "Customer Experience first" mindset throughout your company, you need to gather support from every corner of the C-Suite – your organization's CMO, CRO, CIO, CFO, and perhaps most importantly, the CEO.
Unfortunately, customer experience programs can often be seen by senior management as soft and fluffy initiatives. Therefore, heading up a customer experience initiative requires you to demonstrate the real and concrete value that the customer experience program can have on the bottom line. One way of achieving this is by aligning customer experience outcomes to metrics the company already adheres to, or metrics that are inherently important to the company. Measuring and reporting on numbers that the C-Suite care about will ensure that they understand the value that a CX program can provide.
3. Laser focus on customer needs and wants, then take action
Understanding and acting on the needs and wants of your customers is a core ingredient for any successful CX program. Yet, many brands fail to do so. A report from Econsultancy and IBM found that only 30% of consumers believe companies understand them. Plus, according to Salesforce, over half of consumers are likely to switch brands if they feel their needs are not anticipated. There is clearly a divide between what companies may feel their customers want, and what customers are actually receiving on their end.
One way that brands can better understand their customers is by leveraging Voice of the Customer (VoC) solutions. By collecting information on your customer's intent, needs, and experiences across digital platforms, you can better understand your strengths and weaknesses from a customer's perspective.
However, having mountains of data on the customer is meaningless if no action is taken. An effective method adopted by one of our clients was regularly reviewing, with senior management, session recordings of visitors that rated their experience as poor. By combining session replay and VoC data, management could quickly isolate the right sessions to focus on and quickly gain consensus and alignment to optimize the website experience.
Another way to take action on customer data is by marrying datasets and technologies together to provide the perfect experience for consumers. A great example of how two mutually exclusive datasets can become even more powerful when combined is when integrating VoC data with web analytics / clickstream data. You can learn a lot about your customer experience from looking at your VoC and web analytics data separately. However, combining the two datasets can shed a light on the "Why" behind the "What" of your customers' experiences, providing the vital context you need to better understand and optimize your website experience.
Marrying datasets with different technologies and connecting different data streams together are just some of the ways companies can move from apathy to action.
4. Effectively leverage emerging technologies to power your customer experience program
Today, we live in an interconnected world powered by digital technology. Harnessing the power of these technologies is a key ingredient in delivering an experience that consumers expect. One way is by delivering a more personalized experience that streamlines and improves the customer experience.
Nowadays, it's difficult not to find stories about how Artificial Intelligence (AI) is being leveraged by top brands to create these tailored experiences for their customers both online and offline.
Macy's, the retailing giant, last year launched a pilot for Macy's On Call, which is a cognitive mobile web tool that leverages IBM Watson's Natural Language Classifier API to help Macy's shoppers get information as they navigate select stores. Once a shopper enters an inquiry into the tool, this shopping assistant provides customized and relevant responses such as where they can find specific products, departments and brands within the store.
Chatbots are also becoming increasingly leveraged to provide quick, automated and personalized customer experiences. For instance, flower gift retailer 1-800-Flowers launched GWYN (Gifts When You Need), an AI-powered gift suggestion provider that interacts with online customers and tailors recommendations based on the occasion, the sentiment and the gift's recipient.
The customer experience is mission critical today and can't be ignored. As customer experience management becomes a growing priority, programs need to focus on creating a customer-centric culture, from the front-line to the C-Suite. There also needs to be a focus on leveraging customer data to take actions that will meet your customers' wants and needs, all the while effectively leveraging the growing amount of technology that's becoming readily available to you. These are the key ingredients you need to launch and maintain a successful Customer Experience program.
Need help with your CX initiatives? Schedule time to talk with one of our experts.
This article was originally published on iperceptions.com, and written by Duff Anderson, Co-founder of iperceptions.