5 Essentials for Your Knowledge Management Software Needs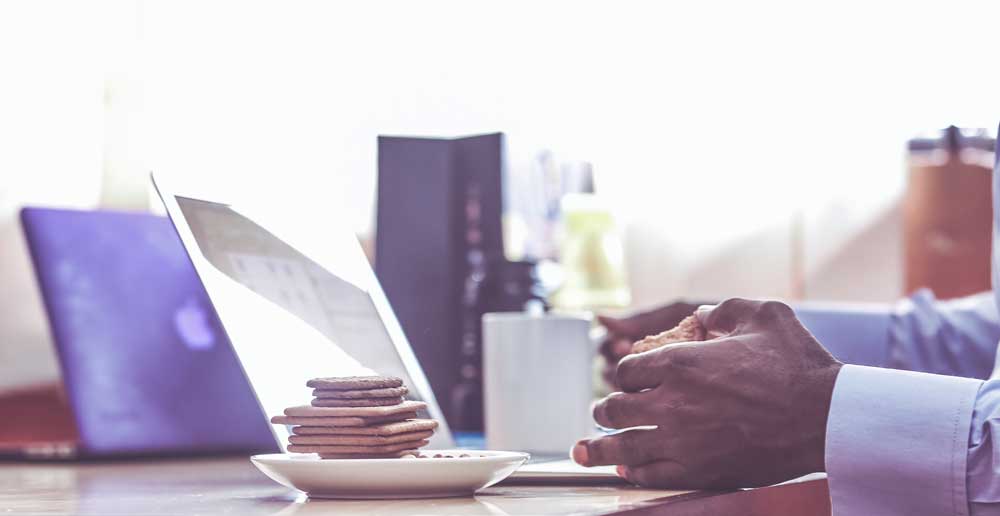 [Estimated read time: 5 minutes]
Customers have always been thrilled by the ability to self-serve. That joy has become an expectation as more than 90% of consumers say they expect a brand to provide some form of self-service. To be distinguished, simply having a self-service option is not enough. You need to back your offerings with an accurate knowledge management system.
Some KMS solutions use advanced technology to respond intelligently and accurately to customers in the moment. As you evaluate your options for potential customer self-service options, it is critical to have a clearly defined list of what is important to you. This includes software solutions and vendor attributes. Here are five must-haves to consider when shopping around for knowledge management software: 
1. Deliver the Best Answer to Complex Questions
Having a customer self-service channel that uses natural language processing (NLP) allows for conversations with the customer similar to that of a live agent. The technology is able to break down a question to find root intent in order to provide a more personalized, relevant, and accurate response. For more complex questions, the software you choose should be able to have back-and-forth with the customer to provide them the best answer. 
For example, a customer could ask the knowledgebase what they should do if they are unhappy with the sweater they bought. The knowledgebase could then respond by offering for a return label. Without NLP, the system would likely answer with a list of topics that match a keyword in their question, such as colors or size. 
2. Maintain Accurate Content on Your Website
Only 34% of companies today have the necessary funding for knowledge management maintenance. This means content authored for the site becomes dated, inaccurate, or irrelevant over time. You want to make sure the software you choose learns from customer questions to identify gaps in your knowledgebase and allows discovery of trending topics. 
With Astute's advanced learner tool, every interaction is captured, providing an opportunity to optimize the efforts spent in maintenance where it really counts. This tool communicates with you what is being asked, how those questions are being answered, and provides alerts to opportunities for improvement. Daily reports from the tool will help to strengthen and improve your knowledgebase in this regard.
3. Increase Customer Loyalty with Smart Escalation
Sometimes self-service isn't enough and technology won't be able to provide a satisfactory answer to your customer. If the consumer feels it beneficial, this is where escalation to a live agent would make sense. How you handle that escalation is important to the overall customer experience. Escalation should be tailored to the customer in order to continue the personalized experience that began with the initial self-service request. 
The software you choose should be able to use context like purchase history, loyalty program membership, and current cart contents to provide personalized interactions and identify escalation opportunities. Passing along contextual information from the self-service channel directly to the agent continues the conversation without forcing the customer to repeat themselves. Sentiment can also be detected by NLP to put a priority on customers who are angry or frustrated, identifying them as high-risk customers that need the decision-making skills and expertise of a live agent.
By adding this context to the customer's request, the agent can provide the best experience for the customer. This matters because when customers receive correct, consistent, and customized answers, they are more likely to remain loyal to your brand. 
4. Make Information Mobile-Friendly
In 2015, Microsoft found 60% of consumers they surveyed said they favor brands offering mobile-responsive support. With more and more customers looking to find answers on their smartphones or tablets, brands need to adapt their content for these platforms. Regardless if this information comes through an app or a mobile-ready website, smart KMS software should be able to adapt to provide device-optimized responses. 
Unfortunately, many companies have yet to provide high-quality service through mobile self-service. Offering this experience will lead to a competitive advantage for your brand, especially since Google has announced more searches are being performed on mobile devices versus desktops.  
5. Enlist a Vendor Flexible to Your Needs
Change is the only constant in today's world. The vendor you choose should be flexible to meet those changing needs. Look for a company that has a successful portfolio of consumer engagement solutions but can adapt to your needs quickly. This includes the proper resources at their disposal and the ability to provide ongoing, always-on support.
The vendor you choose needs to be committed to providing a solution for you, not just selling you their software. In addition, they should regularly update you on new features as they come and connect with you regularly to make sure you are getting the most out of your investment. When meeting a vendor, be sure to ask them about the product road map and their ability to include features you may need in the future.
How Astute Can Help
Astute's knowledge management software offers intelligent and personalized responses for your customer self-service. Customers, store associates, and agents can benefit from this single, optimized knowledgebase. With an extensive, customizable knowledgebase, your customers and agents will be able to find what they need with 97% accuracy.
Using natural language processing, the technology powers self-service experiences similar to those of interacting with a live agent. Visitors to your site or mobile app can converse with chatbots, engaging in dialogue to find the most accurate, relevant, and personalized responses to their questions. 
Additionally, with every customer question, the advanced learner tool alerts you to opportunities to improve your knowledgebase and provide accurate answers. Daily reports on what questions your consumers are asking offer insight into how you can best strengthen and expand your KMS.
For even more tips on choosing a knowledge management software, check out our Buyer's Guide for Knowledge Management and Self-Service Software. To learn how Astute's blend of leading-edge technologies can help you follow these best practices with ease, request a demo. 
Related Content