5 Wake Up Calls for Your Travel and Hospitality Brand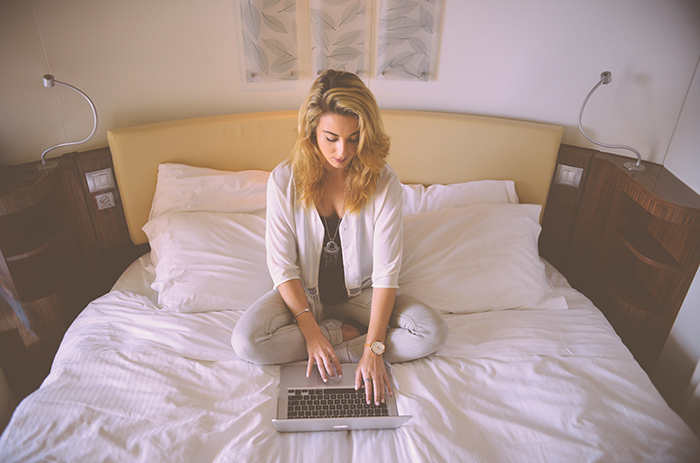 [Estimated read time: 7 minutes]
Travel and hospitality is a trillion-dollar industry with brands ranging from local mom-and-pop tour operators, to household-name online travel agencies, to luxury five-star resorts. Regardless of size, type, location, audience, or any number of other factors, all T&H companies have one thing in common: they're all fighting to stay competitive in a saturated market. Here are five ways you can ensure your business stays on top.
1. Differentiate Yourself Through CX
In highly competitive industries like travel and hospitality, experts advise against competing on price. There will always be someone willing to lower their prices, often even to unsustainable levels, to gain new customers. Instead, they recommend differentiating yourself through the customer experience. And consumers back that up: 86% of them are willing to pay more for an upgraded experience.
In addition, Forrester has found that CX quality can account for as much as 76% of the variation in brand loyalty. In other words, customer experiences that meet or exceed expectations will lead to higher retention rates and support sustained growth. For years, most T&H companies have been trying to increase loyalty through complicated—and often frustrating—rewards programs. Instead they should focus on providing a consumer-centric travel experience.
2. Create Connected Customer Journeys
Thanks to higher and higher expectations set by the top companies across all industries—e.g. Amazon, Disney, Starbucks—customers are looking for more than an omnichannel experience. They want a connected experience, with consistent, personalized service across touchpoints, regardless of channel or device.
For example, most travelers pre-plan their entire trip, booking flights, hotels, and car rentals in advance, as well as making dining reservations and buying tickets for local attractions. Unfortunately, the majority make each of those decisions in isolation. Imagine instead how much easier the purchase process would be if it were a coordinated effort. Even better, imagine how much more enjoyable the travel experience would be if every step were connected. What if the car rental branch was alerted when your flight had landed and could have your car waiting when you arrived? And what if the hotel knew your sightseeing itinerary and could create a custom public transportation schedule?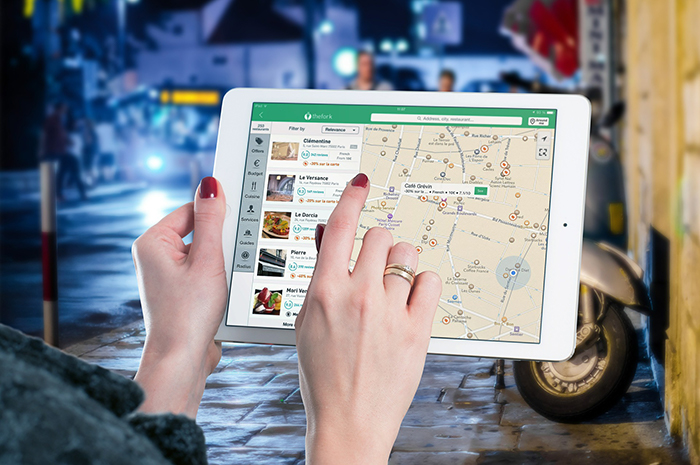 Some companies are making big moves toward building connected journeys—Priceline's acquisition of OpenTable is one example. If your company isn't in a position to take such a bold step, consider partnering with your counterparts in other areas of the industry or simply finding ways to create connections within your own journeys.
3. Leverage Big Data to Enable Personalization
Consumers planning a trip are inundated with choices at every step of the process. You can stand out from the crowd by offering not just another option, but a more relevant option. Travel and hospitality companies that do so can reduce customer acquisition costs by 21%, increase cross-sales by 17%, improve conversion rates by 10-20%, raise weekly revenue by 5%, and bring in 3-7x more revenue per visit from repeat customers.
In addition to tailored messaging and content while researching and booking a trip, customers want personalized experiences while traveling: 83% of Millennials are actually willing to give up some privacy in exchange and let T&H companies track their digital patterns.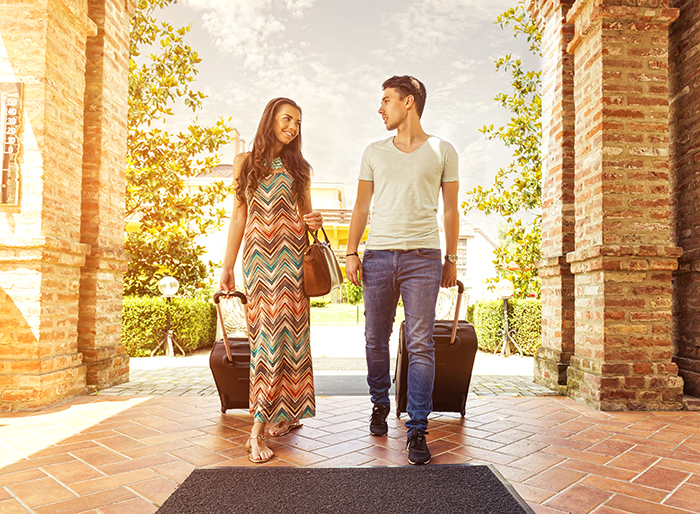 Despite the obvious benefits, though, only 14% of T&H industry executives have embraced the idea of using big data to create the personalized experiences consumers crave. What's stopping them? Deloitte has a few theories:
Infrequent travel makes it difficult to capture enough behavioral data to be actionable.

Most online customers are still anonymous (though mobile is changing that—see below).

Not owning end-to-end journeys, as we discussed in the previous section, leaves companies without a 360-degree view of the customer.

Consumers are different travelers on different trips, and their behaviors and preferences change dramatically depending on the context.
To overcome these obstacles, companies need to tear down silos of information, ensure they're collecting every possible piece of data at every touchpoint, and build partnerships that allow for the sharing of behavioral data.
4. Engage Consumers via Messaging and Chatbots
Six of the 10 most used apps globally are messengers, and analysts believe that 3.6 billion people will be using them by 2018—that's 90% of all internet users. If you want to meet consumers where they already are, messaging apps are clearly the place to be.
Starwood's Daniel Kerzner agrees, explaining in an interview with Skift, "We quickly found that guests naturally wanted to communicate with us the same way they did with everyone else." The company allows guests to message individual locations, where staff members carry mobile phones so they can respond within 60 seconds, 24/7. Locations that launched the service are seeing increases in revenue, add-on sales, and guest index scores.
Most travel and hospitality companies have not adopted messaging in the same way: A study published by EyeforTravel Ltd found that only 15% offer booking assistance on the channel, and one out of three take more than 24 hours (and sometimes up to a week!) to respond to a message. For consumers accustomed to using chat apps in real time, the delay can be enough to drive them to a competitor. Perhaps T&H brands are holding back because they know they don't have the resources to meet expectations for availability and response time.
Chatbots
That's where chatbots can be a game changer. The technology allows companies to provide always-on, immediate service on messaging channels without significantly increasing headcount. Mike Slone from Travelaer predicts that customers will make a big shift by the end of next year from using branded apps to engaging on chat apps with a bot. He advises, "Travel companies should recognize this sooner rather than later and push their app budget into creating conversational commerce and customer care bots."
InterContinental Hotels Group has done just that at select Hotel Indigo locations. When guests reserve a room, they can also make special requests, set preferences, ask for neighborhood recommendations, and tap to call the hotel—all without needing to interact with a human.
5. Prioritize Mobile at Every Touchpoint
Almost half of travelers use a mobile device to book travel activities pre-trip, while about two-thirds use one for same-day hotel reservations. In just a year, the percentage of sales attributed to mobile grew by 27% for hotels and 39% for car rental companies. Consumers love their mobile devices, and brands throughout the travel and hospitality industry need to ensure their CX is optimized for the channel.
Mobile Apps
Many companies are addressing consumers' demand for messaging capabilities by offering it within their branded apps, not through Facebook Messenger, WhatsApp, or any of the other popular chat apps. To them, the data they can collect through their apps is more valuable than the convenience the outside messengers provide their customers.
To make their apps enticing to users who are suffering—as we all are—from app fatigue, T&H companies are working to make them as robust as possible. Virgin's hotel app is an example to strive for. In addition to the increasingly common options of checking in and unlocking their door, guests can control the temperature of their room, book spa appointments, order room service, and even text individual staff members and other guests. The more useful the app is to consumers, the more likely they will have it open during their trip, allowing brands to create experiences that are more connected and more personalized.
Whether you're enhancing your service by adding a channel, or overhauling your entire CX to meet the expectations of today's consumers, Astute can help. Learn how we enable travel and hospitality brands overcome the challenges facing the industry.