5 Ways to Get 5 Stars by Responding to Online Reviews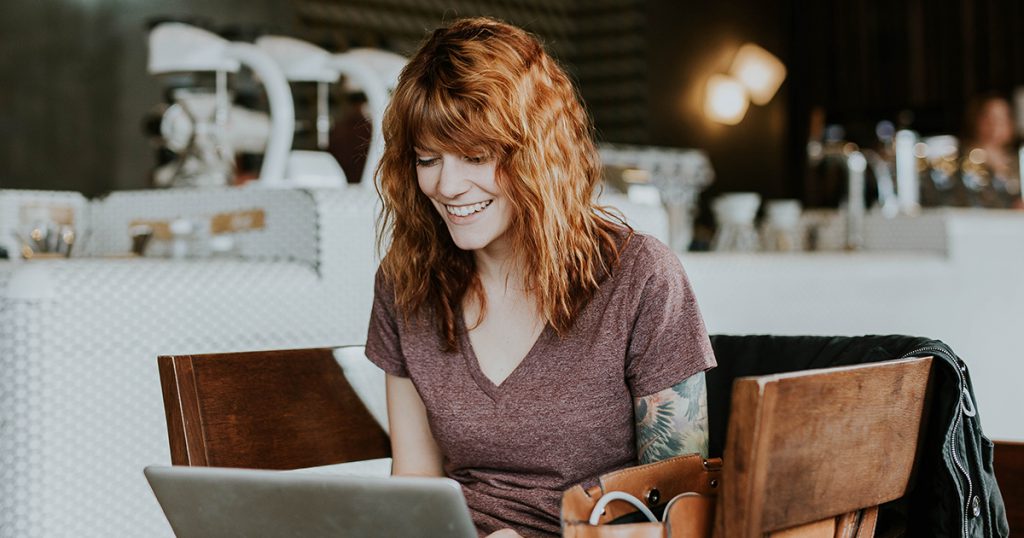 [Estimated read time: 5 minutes]
When's the last time you bought something online without reading at least one review? If you're like four out of five of consumers, not lately. And you probably haven't chosen a restaurant, hired a handyman, or booked a hotel room or flight without seeking others' opinions.
Thanks in large part to Amazon, Facebook, and Google, customers now expect reviews to be available for every product or service they're researching, and 84% trust that feedback as much as a personal recommendation from a friend.
Despite the crucial role of online reviews in the purchase process, though, many companies still dedicate little or no time to managing them. Whether you're just getting started or need to make some improvements, these five tips can help you get the most value out of your efforts to respond to online reviews.
1. Always apologize, explain when appropriate, and never excuse
To defuse an angry customer, your first step should always be to acknowledge their concern and apologize, even if you don't think you did anything wrong. That last part can be tough sometimes, but remember that 81% of consumers who switched brands would have stayed if the company had taken steps to address their dissatisfaction. Your response to a negative review could help a customer decide to give your company another try, and you should write it with that possibility in mind.
What the Experts Say
"Showing empathy for a reviewer's complaint will not only help to defuse the situation, but also create an opportunity to turn them into a loyal customer—who may then be willing to share a good customer service review in the future." -Matthew Pugh, Vice President, Weiss PR, Inc.
A Real-Life Example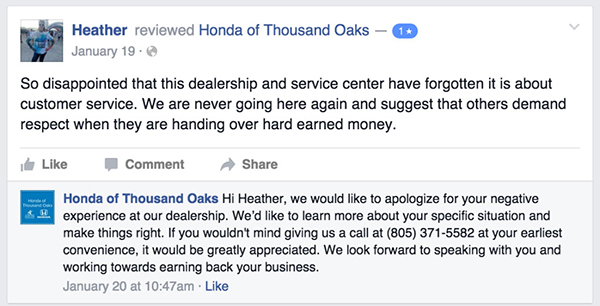 2. Try to turn a bad review into a good one
In some situations, the right response can convince the customer to revise their comments or rating. And with the critical role online reviews play in consumers' purchase decisions, even a small improvement could have a big effect. One additional star in a business' online rating creates a 5-9% increase in revenue, and while 94% of consumers would try a brand with a four-star rating, only 14% would try one with one or two stars.
What the Experts Say
"Most people are just looking to be heard and are likely to change their opinion of your company if given the chance. If you never reach out to make amends, you don't give them that chance." -Ryan Erskine, Senior Brand Strategist at BrandYourself
A Real-Life Example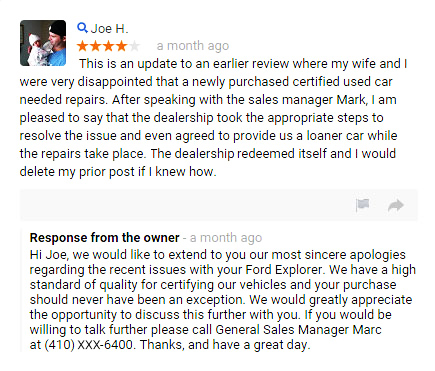 3. Make the most of positive reviews too
While resolving negative reviews can improve your retention rates, reinforcing positive reviews helps increase sales: Almost 90% of consumers say that a favorable review has confirmed their purchase decision. And a simple thank-you in response to a glowing review shows you value your customers and can build the kind of emotional connection that creates lifelong loyalty. Finally, you can use a positive review as an opportunity to market your business by promoting a related product or service.
What the Experts Say
"Business leaders can't afford to ignore reviews because they broadcast consumer perception and impact customer purchases." -Erna Alfred Liousas, Forrester Analyst
A Real-Life Example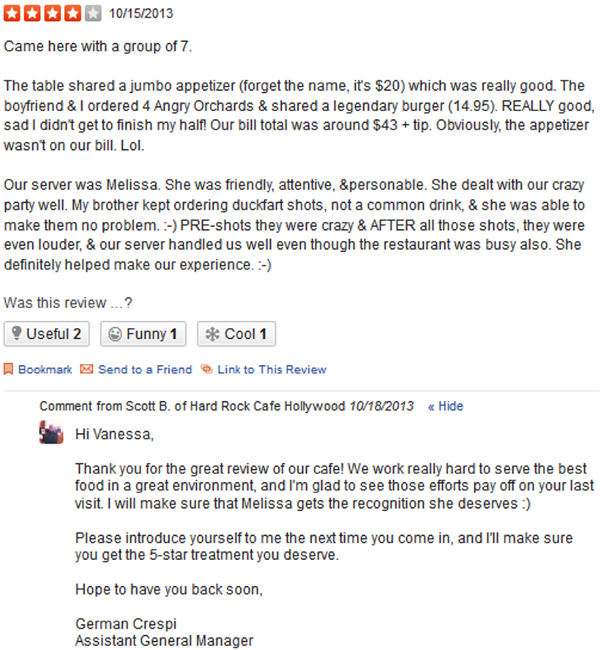 4. Explain what steps you're taking to address the issues
Consumers understand that nobody's perfect; when something goes wrong they want to know how you're going to fix it. Sometimes that can be an immediate remedy, such as a refund for a faulty product. But other times, you can't provide a simple solution. In those cases, show the customer you're taking their concerns to heart and explain the adjustments you plan to make going forward. Bonus: Prove your commitment to customer satisfaction by following up once you've implemented the changes.
What the Experts Say
"We keep a document with all the feedback, and try to go back and update our reviewers once a feature they were missing is introduced, or once we have implemented some of their feedback." -Michaela Prouzova, Community Engagement Manager at Nimble, Inc.
A Real-Life Example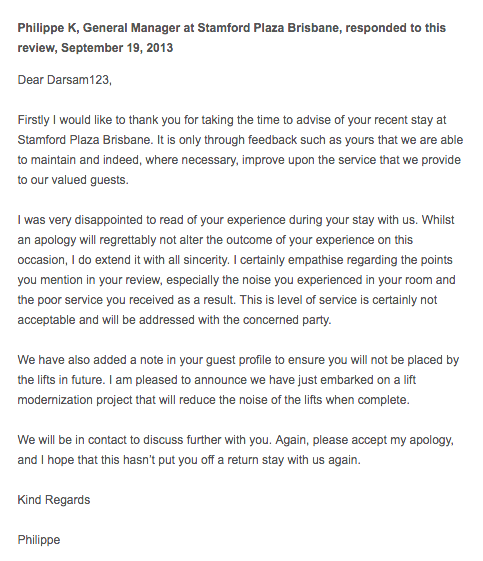 5. Use reviews to get to know your customers better
Reviews can be a valuable source of information about how consumers view your brand, your products, and your service. And when you include them in your overall voice of customer program, you gain insights into who your customers are and what their goals are. Armed with that knowledge, you can tailor interactions and offers, proactively engage customers, and even drive future business decisions.
What the Experts Say
"A bad review, while discouraging, provides important feedback that you can use to better your business. Think of it as market research, and approach it objectively. Such feedback can expose hidden weaknesses in your product, service, staff or approach that are important for you to know." -Daniel Kehrer, Founder & Managing Director of BizBest Media Corp.
A Real-Life Example
With Astute Social, you can manage online reviews to protect your brand reputation and improve customer satisfaction—and even leverage them to increase sales. The software solution gathers review data from multiple platforms across the web, showing you a combined star rating to give you a big picture view of where you stand with your customers. From there you can drill down to look at results by product, store location, and more. Learn more and request a demo today.
Related Content