6 Facts You Need To Know About The Mobile Experience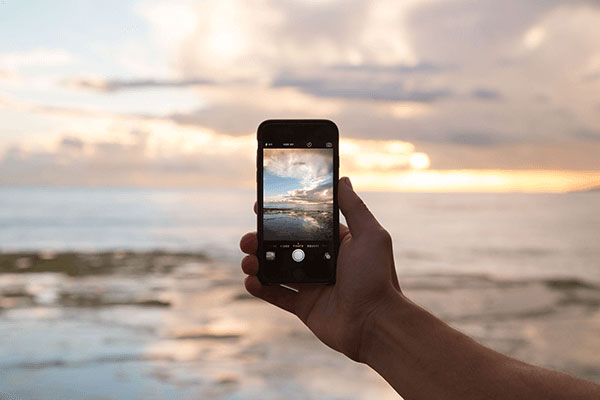 The mobile phone has transformed the world. We are now connected like never before with smart phones becoming our main gateway to the internet and the world. According to eMarketer, there will be over 30 million mobile-only internet users by 2016. Not only are more of us connecting to the internet via our phones but ComScore reported that mobile platforms – smart phones and tablets – accounted for 60% of total digital media time spent.
But despite the importance mobile plays in the life of the consumer, companies are still struggling to put their business on a mobile path. According to a report by Adobe and Econsultancy, less than a third of companies surveyed agreed that mobile activities are central to their overall business and how they engage with customers.
One of the drivers for this sluggish attitude towards mobile is that many companies feel that it is merely the right thing to do rather than having a deep conviction of the benefits. Unfortunately, this attitude is likely one of the reasons that we are now up to our 7th year of analysts predicting that mobile is set to be the "next big thing" (With yours truly one of the culprits this year).
Also, according to Adobe and Econsultancy, this attitude often leads to mobile work being outsourced in order to control costs or tasked to individual departments which are under-resourced.
The writing is on the wall, mobile is a critical touch point; one that is in every customers' pocket and often the first that customers choose to engage with. But, in order to impact business results, marketers have to focus on the mobile experience first and foremost. Only by aligning to customer intentions, needs and expectations will you be able to tap into the ever growing mobile market.
Below I outline six critical facts that every customer-centric marketer needs to know about the mobile experience to capitalize on the mobile revolution.
1. Those who don't learn from history are doomed to repeat it
Before the mobile revolution we had the internet revolution in the early 2000's. It was a tumultuous time with the internet just starting to take hold. There was immense opportunity for companies looking to invest online but not every company was as successful as the likes of Dell, Intuit, Amazon, IHG, to name a few. These companies invested in the website experience and put the experience at the forefront. One of the ways they did this was by being early adopters of leveraging Voice of the Customer (VoC) research. Today, these companies are the leaders in their respected industries.
With the mobile revolution, we are at a similar cross road. Marketers are constantly being told that mobile is the next big thing but only companies that focus on the mobile user experience will prosper.
2. Google demands it
Google has spoken. As of April 21, 2015 websites that are not "mobile friendly" are being penalized in mobile search rankings in what has been dubbed 'mobilegeddon'. Google is essentially forcing brands to give customers what they want; relevant, high quality search results across devices. This move by Google coincided with a new report from Google that found that, more Google searches take place on mobile devices than on desktops in 10 countries including the US.
This means that focusing on the mobile experience can't be pushed back any longer. By ignoring the mobile customer experience you are not only neglecting your customers' experience but hurting your search traffic in the process.
3. Mobile is not a sideshow but the main event
A mobile website is not enough. In a recent white paper by the Altimeter Group, they call on companies to go even further. They advocate that companies move beyond just adding a mobile website to creating mobile-only experiences.
One of the main reasons outlined in the white paper, is that to increase conversions, companies must design mobile-first and mobile-only experiences to prevent channel hopping (Switching between channels as preferred channel doesn't meet their needs) and multi-screening (Switching between devices and screens to complete a task). Also, companies need to realize that mobile is capable of hosting a complete end-to-end journey.
The white paper goes on to outline that mobile is more than merely a second screen but is becoming the primary screen for many customers. This is evident with mobile devices taking a bigger slice of the e-commerce action. eMarketer projects transaction values will almost triple by the end of 2015 to reach $8.95 billion and will further accelerate through 2016 and 2017 as more users come on board and make increasingly larger mobile purchases.
But to take a bigger slice of the e-commerce action, companies will have to focus on learning more about customer intent, needs and experiences specific to mobile in order to increase engagement, lead generation, sales, retention and loyalty.
4. Different platforms provide different experiences
Different platform = different intent = different experience
It is naïve to assume that the mobile experience is similar to a desktop experience. For example, I might visit the same website on two different platforms, my mobile and my laptop, but have extremely different reasons for visiting. I could visit the site on my mobile device to research a product but go to the site on my laptop to make the purchase. This example mirrors real-life with eMarketer reporting that only 14% of US smartphone owners said they planned to make a purchase on their phone but instead intend to use their phones to do research and look for an item in a search engine.
Therefore, it is essential to create different yet connected experiences. The Altimeter Group stated that, "When businesses don't consider differences in mobile device interaction, they're left with a one-size-fits-all approach to mobile that doesn't account for nuances of engagement, context, and intention that vary greatly from one platform to the next."
5. Web analytics only tells part of the story
The power of web analytics data in understanding what visitors experience is colossal and this equally applies to understanding the mobile experience. But, for all the insights that can be gleaned from mobile analytics such as "What are your visitors doing?", "When are they are on your mobile site?" and "Where are they coming from?" the WHY remains unanswered. Avinash Kaushik, digital marketing evangelist for Google and bestselling web analytics author, stated that, "It [web analytics] cannot, no matter how much you torture the data, tell you WHY something happened."
For example, have you wondered why your mobile site only has a 0.3% conversion rate? Or whether 4.34 pages/mobile session indicates a good or bad experience? It is only by getting inside your visitors' heads and collecting customer feedback that you can start to complete the picture.
Would you invest in a company if you only had a portion of the financial information? No, you wouldn't.  So don't take the same risks when investing in your mobile site by relying solely on your web analytics data to understand the mobile customer experience.
6. Voice of Customer analytics is key
Voice of Customer analytics play a unique role in shaping the experience as it is the only way to understand what customers think about your mobile website or app. It is essential information that can only be achieved by directly asking visitors for their feedback. One of the most effective approaches is through a random mobile survey that invites a portion of your visitors to leave their feedback at the end of their session. This approach obtains a representative sample of visitors' intent, needs and satisfaction to help better understand strengths and weaknesses from a customer's perspective. Helping you craft your design, content, and marketing strategies to your visitor's intent, needs and expectations.
Another advantage of collecting the voice of your customers on your mobile properties is that it allows you to interact directly with your customers – or potential customers, in the context of their current mobile experience. This gives your customers the chance to engage and respond to your brand, allowing them to participate in shaping the experience. By capturing insights in the Moment of Truth (i.e. the most critical time in their browsing/shopping experience) you are collecting the most relevant and reliable attitudinal research on their experience. Therefore, the research becomes an excellent portal through which brand loyalty can be increased, as well as a vehicle to listen to customer needs in order to stay ahead of the curve and promote brand growth.
Mobile is now a fundamental part of modern marketing. The key is to stand out from the crowd to provide the experiences your users need and expect.
Ready to take the next step on VoC analytics? Schedule a demo with Astute today.
This article was originally published on iperceptions.com, and written by Duff Anderson, Co-founder of iperceptions.