6 Things to Consider When Your Brand Goes Global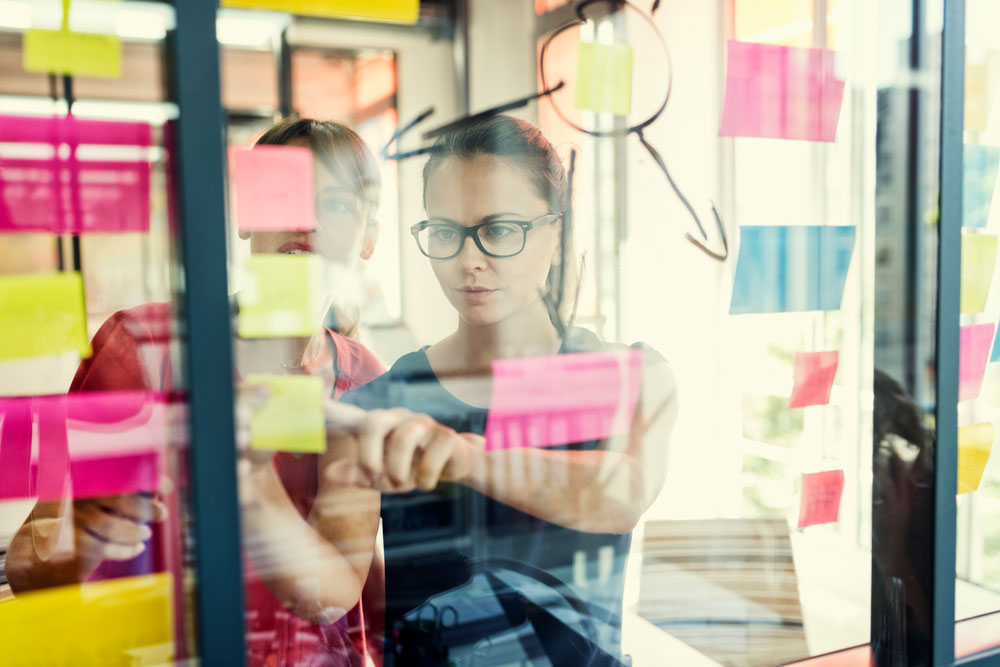 According to an industry report from Deloitte, Australian retailers had previously been relatively sheltered from overseas competition. Whilst the Australian domestic market remained consistently strong for years, as well as the dollar, the physical distance from other regions (and size of the country) had probably also played a significant part in keeping the barriers up, and Aussie shops safe from too much overseas competition.
That was the situation up until the GFC hit in 2008, along with the ever-increasing rise in popularity of online shopping and overseas brands targeting the Australian ecommerce market.
Now, with more international brands opening up physical shops across Australia, it's time for many local retailers to consider making the leap across the waters to new geographical regions, if they want to remain in the game.
Given its proximity, Asia is of course a big draw card for Australian retailers; many of them will already have connections in the region due to their supply chain. On top of that, there is a continued demand for Western products (Cotton On and Oroton are already doing well there), as well as a growing population with increasing amounts of disposable income.
Whilst this new exploration of overseas markets can bring exciting times in terms of global expansion and increased revenue, there are also risks involved, particularly in protecting a company's brand identity in new and often unknown territories with different customs and rules.
How can companies protect their brand when growing overseas?
1. Establish where your products fit
Making sure there is a market for your product in the first place is of course the top priority. Just because other companies have had success in new territories doesn't mean you automatically will.
Will you be the only one in the market or are you entering a well-established environment with a slight variation on an existing product? How are you and the product different from what already exists? If the product isn't on sale in the new location, are there local laws or restrictions that you need to be aware of?
Your brand could be adversely affected if you don't establish where you fit in the market you are entering – a big player on the domestic market doesn't necessarily mean the same will happen immediately (or at all) in a new market.
2. Identify your product manufacturing and delivery strategy
There are so many different laws, policies and guidelines to consider when working overseas; sometimes very different from the way of doing things at home. Importing items into new countries can also bring plenty of challenges including restrictions on certain products, import taxes and storage costs.
Will the products be manufactured to the same standard and quality? How will this affect price and market position?
If consumers in different locations are experiencing your products in different ways, this can affect how your brand is perceived.
3. Define your brand message (and adjust where necessary)
What you say about your brand in a domestic market, might be completely different for a foreign market. This doesn't only concern the language and product name but also any local, cultural, political and religious inferences need careful consideration. You don't want your brand to be known for all the wrong reasons.
4. Communicate through the right channels
What are the trends and habits of people in your new market(s)? Where are they spending their time and how will you communicate with them and engage them?
Your strategies will probably differ between countries. For example, in Japan you might target Tokyo's 8.7 million daily underground passengers with platform adverts whereas in Indonesia 68% of the country's advertising spend is still on traditional TV media.
5. Communicate in the right way
Observing local cultures and traditions will help you to protect your brand and raise engagement levels in new markets. You might be a household name in Australia and able to speak to your audience in informal ways on twitter for example, but in new countries, you have to work with different approaches to humour, etiquette and ways of doing business.
Getting it wrong can be disastrous for your reputation.
6. Use the right tools
Knowing what you want to achieve, and the message you want to send, is only one part of the story. The way in which you monitor, track and measure your brand's reach will become increasingly important the more locations your company grows in to.
Help is here…
The social relationship management tool (SRM) available from Astute Solutions can help to remove the headache of engaging with new markets by providing you key insights into audience trend and preferences as well as a way to track new campaigns and monitor their effectiveness.
At Astute Solutions, we work with big (and growing) brands to provide a complete social listening and management solution we call Social Relationship Management (SRM). The tool enables organisations to listen, analyse, engage, measure and optimise their brand via multiple social media channels.
Social Relationship Management (SRM) can help you to increase your customer interaction by;
Notifying your team when specific issues, words or phrases are mentioned amongst your online community so you can respond immediately

Uncovering the sentiment and emotion behind customers' social posts – allowing you to understand their needs

Providing competitive analysis so you can stay ahead of the curve

Monitoring threats to your brand based on company, industry or product keywords

Identifying the root causes of problems, changes in customer preferences, and opportunities where customer needs are not being met – all in real-time
So if you're in the retail space and recognise that the future success of your organisation could benefit from better customer engagement contact Astute Solutions for a free, no obligation Social Relationship Management (SRM) trial.