7 Lessons in Customer Engagement from Australasia's Most Profitable Airline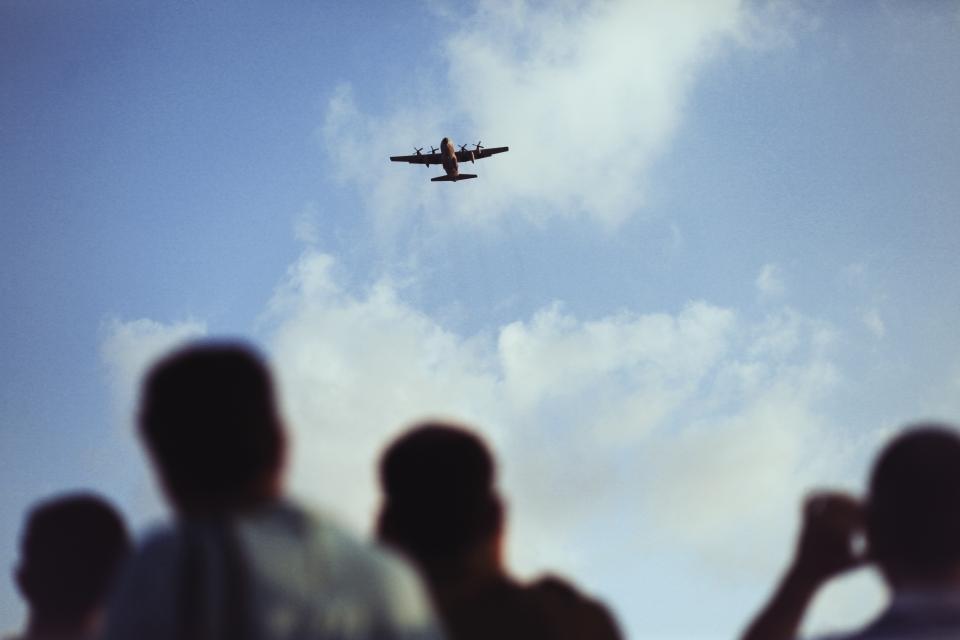 Social media and brands: for big companies this can often cause panic, fear, and stress because they worry about a negative post going viral, or having no social customer strategy at all. We've posted about the negative effects of social media too, but how about turning it on its head and focussing on positive customer engagement instead?
This week marks the arrival of Air New Zealand's Boeing 787-9 Dreamliner, which once again saw a spike in social media engagement of the brand, notably on their Instagram account. So what better time to take a look at what brands can learn from one of the best examples of customer engagement?
An unofficial point of view from New Zealand-based guest blogger – Sunit Prakash
Little over a decade ago, the airline was being bailed out by the government, in crisis talks with staff and chopping the salaries of middle and top tier management. But now, as Australasia's most profitable airline, Air New Zealand continue to brave new ground with their customer engagement and retention strategies.
7 customer engagement lessons brands can learn from Air New Zealand…
1. Leverage your community
With over 800,000 Facebook fans, 252,000 Twitter followers and 26,000 YouTube subscribers, Air New Zealand has a built up a solid online community of loyal fans and brand advocates. They tap into this community in innovative ways such as in 2010, to generate interest for the new 777-300, they reached out to its online community for video submissions and designs for inflight cocktails, snacks and eye masks. In exchange for the huge online media coverage, the winners were awarded a free flight from Auckland to London.
2. Involve your market
Taking competitions to the next level in the country's largest ever online competition (that saw 5% of the entire population take part!), Air New Zealand invited customers to be a captain for the day; with the chance to name a plane, choose the destination and fill 40 seats on it for their friends. This was also a very clever way of massively extending their online marketing database.
3. Engaging when there's no engagement
It's easier to engage a market at the time they want to be engaged, than it is to remain top of mind when they don't want or need your product at that moment. Air New Zealand manage to attract social interest in their brand, even when customers are not even thinking about booking a flight, through quirky moves such as viral safety videos and Rico the airline puppet (whose murder saw thousands head to the Air New Zealand Facebook page to offer their opinions on the killer). In fact the recent furore over their use of Sports Illustrated swimsuit models in their safety video caused quite a stir, but highlights their continued imagination.
Considering that most people don't watch safety videos when on a flight, having people watch them online, when they are not flying is more than impressive! The subsequent jump in social media engagement around the launches of new videos also serves to demonstrate the value of this engagement strategy.
4. Encourage conversations – on and offline
Online or offline, social conversations are a virtually free way to get marketing and advertising for your brand.
Air New Zealand's Cranial billboards took this a bit further and invited people to shave their heads and don a temporary tattoo advertising Air New Zealand.
They received a free round trip ticket or $777 and when asked about the tattoo they could talk about Air New Zealand's latest offers
To create buzz amongst their Japanese market, Air New Zealand took to Twitter (Japan is one of the top 5 global twitter users) and facilitated live twitter streaming of a Japanese popstar during her visit to New Zealand. The cabin crew also learnt and spoke Japanese to garner cultural respect.
5. Speak fluent emotions
Showcasing a brand's values and personality means tapping into the emotional heart of customers.
Air New Zealand's Pink Flight did this when they chartered a pink plane to Sydney for Mardi Gras; a move that generated over 285 million online impressions and a commercial value of $8m.
Immediately after the 2011 Christchurch earthquake, special Facebook pages and blogs were set up by Air New Zealand to reach out to customers. Extra staff were employed at airports, rescue flights were put on and discounted seats offered to those directly affected.
The result? Plenty of appreciation through social media (in comparison to another leading airline who were slated for charging cancellation fees after the Japan Tsunami).
6. Stand out from the crowd
Using bold and unique communication methods has become somewhat of a synonym with Air New Zealand. Multiple examples of taking it a step (or several) ahead of the crowd have meant Air Zealand has become almost as well known for its innovative approach to social marketing, than it has for its flights.
Nothing to Hide campaign – the Air New Zealand cabin crew and CEO stripped down to nothing but body paint to show they are up front when it comes to pricing and baggage allowance.
These examples prove that it doesn't necessarily take a multi million dollar marketing strategy to make an impression on your market – just some innovation and the persistence to walk the talk of your brand. The key to this is customer engagement and, as we have seen, what better way is there than via social media?
7. Admit failure, then correct mistakes quickly and genuinely
Naturally not all engagement opportunities are as successful as the earlier examples, and when Air New Zealand invited guest writers to author their Flying Social Media Website there was a significant fallout. However, after listening to people's comments they moved quickly and decisively to address their concerns.
Instead of just having the range of social media accounts, Air New Zealand uses them all in a number of innovative ways:
TwitterInstagram – Where travellers are invited to share their travel photos by using #AirNZShareMe and #AirNZMoments hashtags

@FlyAirNZ – The official Air New Zealand account where flight news and updates are shared, and the company regularly interacts with their customers
@AirNZFairy – A separate account solely for the purpose of granting one twitter follower of Air New Zealand a special wish each week

​Youtube – Where all videos (including those popular inflight safety videos can be viewed)
Facebook – With regular updates, photos and videos and regular engagement with followers
About Astute Solutions
At Astute Solutions, we work with big (and growing) brands to provide a complete social listening and management solution we call Astute Social. The tool enables organisations to listen, analyse, engage, measure and optimise their brand via multiple social media channels.
Social Relationship Management (SRM) can help you to increase your customer interaction by;
Notifying your team when specific issues, words or phrases are mentioned amongst your online community so you can respond immediately

Uncovering the sentiment and emotion behind customers' social posts – allowing you to understand their needs

Providing competitive analysis so you can stay ahead of the curve

Monitoring threats to your brand based on company, industry or product keywords

Identifying the root causes of problems, changes in customer preferences, and opportunities where customer needs are not being met – all in real-time
So if you recognise that the future success of your organisation could benefit from customer engagement, managing reputational risk and building meaningful relationships, contact Astute Solutions for a free, no obligation demo.