Beyond the Buzzword: Opti-Channel Engagement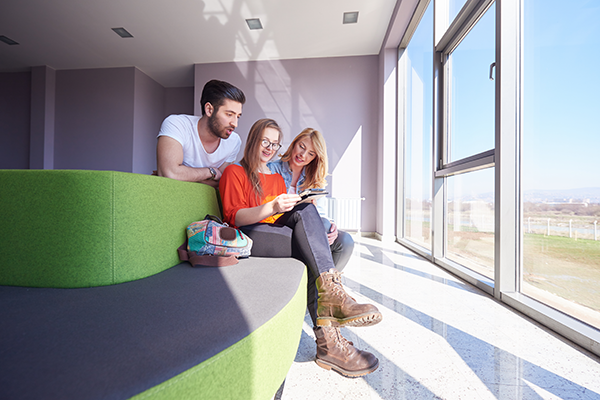 Oh great, you're thinking, I'm finally getting used to saying "omni-channel" instead of "multi-channel," and now you're throwing a new term at me! But if you keep reading, you'll discover that "opti-channel" is much more than a new buzzword—it's the next big CX differentiator.
What Is Opti-Channel Engagement?
Opti-channel engagement is the marriage of two of today's hot topics in customer engagement: journey mapping and big data. In an omni-channel experience (the current best practice), customers should be able to engage with you on their preferred channel at every step along a journey. With an opti-channel engagement strategy, you determine the optimal channel for each customer at each touch point, based on:
Goals for the specific journey
Customer information, interaction history, and contextual data
In other words, if you've done your homework, you likely know which channel will provide the best experience for each of your customers.
The Right Channel for the Customer
Let's talk about personalization for a minute. Most companies are using some level of it to tailor messaging, offers, and even escalation opportunities based on context and customer data. Yet not that long ago, it could only be achieved during a one-to-one conversation with a live agent.
Personalization started out as segmentation—grouping customers based on common demographic and psychographic traits into categories like "teenage boys" or "new moms." Companies then made their best educated guess about the specific marketing and engagement strategies that would work for each group.
The next step was customization, which asked customers to tell companies their preferences for marketing and engagement. Remember the websites and email lists that wanted to "get to know you better" by having you choose your favorite hobbies and interests from a list of 50 possibilities? That was customization.
Finally, we've landed on personalization. Companies collect as much data as possible about customers, interactions, purchase history, current context, and more, and use it to tailor marketing and engagement at a one-to-one level.
Multi-Channel vs. Omni-Channel vs. Opti-Channel
The evolution from multi-channel, to omni-channel, to opti-channel has followed a similar path.
A multi-channel strategy called for companies to use demographics and psychographics to make their best educated guess about what channels their customers use, and then be available on as many of them as possible.
Currently, companies that use an omni-channel strategy have built an infrastructure that lets customers decide their preferred channel for any given touch point, at any given moment. Customers have most of the control, as they do with customization.
Opti-channel engagement is the next step: Just as with personalization, companies use data to tailor the customer experience at a one-to-one level.
Personalization has allowed businesses to intervene at the optimal time with the optimal message to influence the customer's behavior. Now they can increase that influence further by using the optimal channel for the customer's current needs and goals.
The Right Channel for the Interaction
Opti-channel strategy also recognizes that every channel is different, and they aren't all well-suited for every interaction. The goal of the interaction needs to be matched up with the strengths of the channel.
For example, a text (SMS) message is ideal for interactions that are short and urgent. SMS has a 98% open rate with 95% of messages read in under three minutes, compared to a 22% open rate for emails and an average open time of 6.4 hours. But email has its benefits too: It works well for information that needs to be referenced later (e.g., receipts, confirmation numbers) and for longer messages that include graphics. And neither of those channels can accommodate tech support as well as phone and video do.
A Real-World Example of Opti-Channel Engagement
Finally, let's take a look at how Singapore's DBS Bank has implemented an opti-channel strategy for one of its customer journeys:
Previously when a customer would contact Singapore's DBS Bank about a lost credit card, the bank focused on replacing it as soon as possible. But through the journey mapping process, the bank realized that the real problem is that the customer has also lost their debit card, ID, and possibly even keys. Now DBS' focus is on helping them through the process of replacing everything they lost, not just the credit card.
And they're using an opti-channel approach: Knowing that the best way to discuss a complex process with an upset customer is through voice, the bank asks customers to report lost cards by calling the contact center. Agents then send a follow-up SMS message with useful phone numbers. Normally, adding a step and switching channels would be inefficient—why not just give the phone numbers during the voice interaction?—but remember that a customer whose purse was just stolen probably doesn't have easy access to a pen and paper.
With an omni-channel approach, DBS would allow customers to report a lost card over a variety of channels and choose how they wanted to receive follow-up information. But DBS has done their homework and believes, in this situation, it knows better than an upset customer. The result is a better customer experience, and CSAT scores that "went through the roof."
Two additional notes on this example:
Voice is one of the most expensive channels, so it's clear that DBS designed these touch points to further the goals of the customer journey, not to improve its bottom line.
DBS also customized its messaging to leverage the strengths of the channel: It wrote contact center scripts that encouraged agents to express empathy with customers and take the time to alleviate their concerns.
How Astute Can Help
Astute's consumer engagement software solutions work together to collect, store, and analyze robust customer information and contextual data, helping you put an opti-channel strategy into action.
Here's just one example: You can trigger a one-click escalation to chat, voice, or video based on your choice of criteria like current cart contents, browsing history, loyalty program membership, and even the topic of recent self-service interactions.
Request a demo, and we'll show you how you can use Astute to engage your customers at the right time, with the right message, and on the right channel.