Big Data on Display: 3 Tips for Retail Brands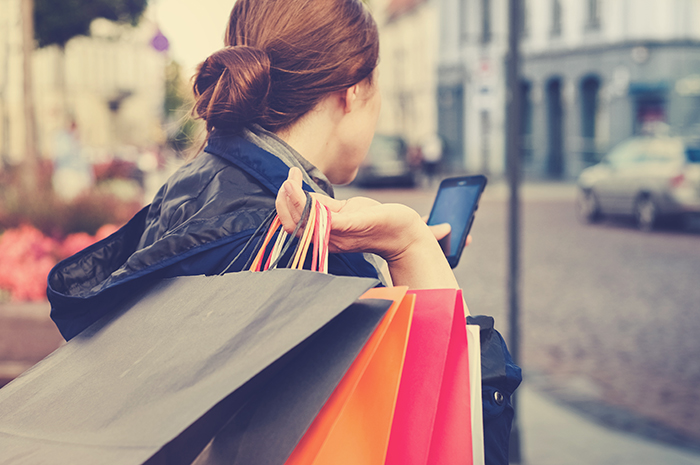 [Estimated read time: 4 minutes]
We combed through articles, studies, whitepapers, infographics, and more to identify the retail industry trends and best practices you need to be aware of, and we discovered that it all comes down to data. Every leading company is collecting as much information as they can get their hands on to meet customer demand for connected, personalized, omni-channel experiences.
Are you doing enough? (If you have to ask, probably not!) We distilled the most helpful advice down to these three tips. Read on to find out how to turn big data into even bigger growth.
1. Stop distinguishing between in-store and online.
Online shopping was a sci-fi fantasy when many retail companies got their start, and whether they were early adopters or notorious hold-outs, the channel began as an add-on to an already established brick-and-mortar business. Even for younger brands, e-commerce technology has only recently advanced enough to allow it to be truly integrated with existing operations.
But here's the thing: Consumers couldn't care less. More than one-third of shoppers who recently visited a store have purchased online from that retailer, and 70% who made an in-store purchase have had a recent digital interaction with the brand. Your customers have erased the line between digital and physical shopping, and are impatiently waiting for you to catch up.
To give them the connected, personalized experience they demand, you need to look at each consumer's interactions—no matter where they happen—as part of a complete customer journey. For example, when Barneys looked at cross-channel behavior, they found something they never would have seen if their data tracking was siloed: Many of the women who buy fine jewelry at a physical store have previously browsed for it online. From a purely e-commerce perspective, the women weren't converting and sales of those items were a bust. But with the full picture, Barneys could easily see that their digital efforts weren't in vain.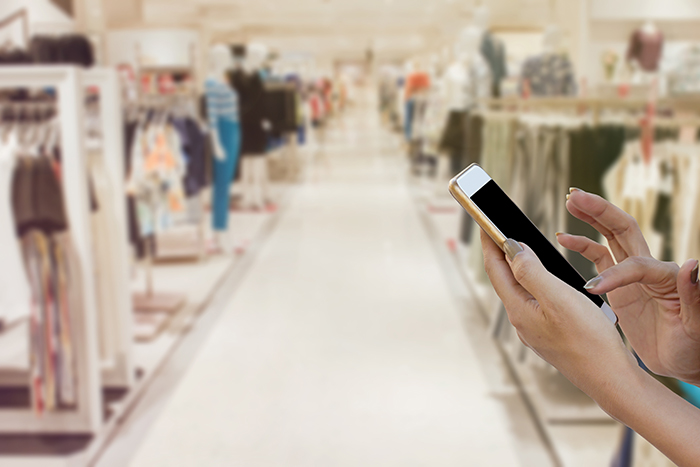 2. No, seriously, stop distinguishing between in-store and online.
The experts at Strategy& believe it's time to tear down the walls between digital and physical throughout the company, which means ending the distinction between online and offline revenue attribution. "Before long, that number may be of interest only to the accounting department," they say, "not to the retailer's buyers, senior executives, and stockholders."
Retailers are beginning to embrace this advice by changing how they define success. As industry analyst Eric Feinberg explains in a recent report by ForeSee, contribution is the new attribution. When companies take e-commerce and brick-and-mortar out of their silos, they can focus on optimizing the relationship between the two: How do digital experiences influence store sales, and how does the store experience influence an online purchase?
More importantly, how can they create the right connected experience to keep customers on the path to purchase? Leading businesses understand that if they stop worrying solely about conversion, they can look at the bigger, omni-channel picture. For instance, 82% of smartphone users consult their phones on purchases they're about to make in a store, and although the interaction on your mobile app or site makes a positive contribution to the sale, the attribution goes to brick-and-mortar. That distinction can give you a false understanding of the customer's behavior and lead to disastrous CX decisions. In fact, Forrester found that 59% of CX pros say insufficient collaboration across silos damages their company's customer experience.
3. Don't make assumptions about what your customers want.
Almost two-thirds of consumers have stopped doing business with a brand due to a poor experience. With only one out of every 26 unhappy customers sharing that frustration with the company, a high churn rate can often be a mystery, leading businesses to make assumptions about customers' expectations and goals. Thankfully, solid data tracking and analysis can enable you to stay off that dangerous path.
Voice of Customer
Companies with voice of customer (VOC) programs outperform all others in almost every area, including customer win-back rates, net promoter score (NPS), cross-sell and up-sell revenue, average response time, cost per customer contact, and first contact resolution.
VOC programs mine a variety of sources for direct and indirect feedback (e.g., surveys, customer complaints, and social listening results), which, when combined with big data like online behavior, demographics, psychographics, and existing customer data, gives a comprehensive, 360-degree picture of who your consumers are and how they interact with your brand.
Retailers can use that information to differentiate themselves from their competitors by making informed decisions about elements of their CX ranging from contact center hours, to the organization of their e-commerce site, to adding a self-service chatbot to their mobile app. If consumers know their feedback has been implemented, 97% are likely to become loyal customers.
Astute's smart software integrates data from across every channel you offer in a unified CRM platform. We help you eliminate silos, choose the right metrics to track, understand the true voice of your customers, and create the connected, personalized experiences that turn them into loyal brand advocates. Request a customized demo to see our products in action.