Call Center Management Best Practices: 5 Ways to Build a Customer-Focused Experience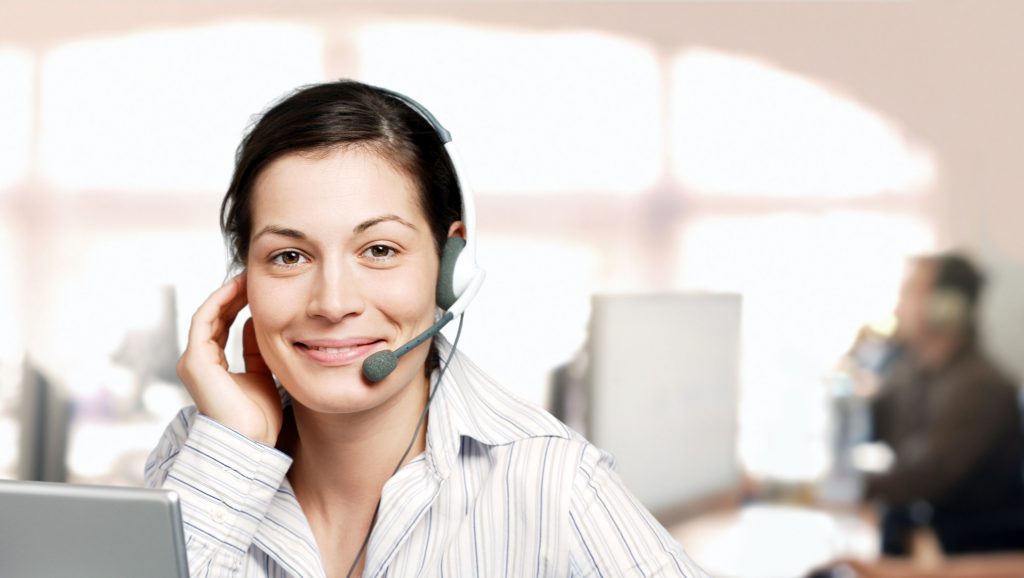 [Estimated read time: 5 minutes]

Who's the most important person in the room right now? Hint: It's not you, and it's not your boss (at Amazon, it's not even CEO Jeff Bezos). If you're following the latest call center best practices, the most important person in the room should always be your customer.
If you're like most companies, you've spent a lot of time designing your contact center around easily-measured metrics like response times. You've trained your agents to closely follow a script and to resolve calls in a matter of minutes. But in all that planning, have you given your customer a seat at the table?
Best practices in call center management urge you to move beyond customer service to the customer experience. In practical terms, that means evaluating every possible point of contact from the customer's perspective, to ensure consistent interactions and seamless transitions. Your goal should be to design a purposeful journey through your contact center that not just satisfies your customers, but actually delights them.
Here are five ways to build a customer-focused experience at your call center:
1. Evaluate your current experience from the customer's perspective
When designing a customer experience for your call center, start by creating a customer journey map — a visual representation of the points of contact and the transitions between them. The exercise can help you recognize gaps, possible frustrations, and opportunities to build better relationships with your customers.
New to contact center best practices is hassle mapping. It's similar to journey mapping, but with a focus on the customer's pain points. What makes a hassle map really valuable is that in addition to looking at how your current process might be causing frustration, it also helps you identify unmet needs and design solutions to address them. Don't just give your customers a not-negative experience — make their lives better.

2. Involve agents in redesigning your customer experience
Jeff Bezos is famous for leaving an empty chair in his meetings to represent the customer, and he's taken that practice further with specially-trained employees known as Customer Experience Bar Raisers. Bring your call center agents into the process by appointing them to a similar role. After all, who knows more about what delights and frustrates customers than the employees who talk to them every day? And agents have a strong incentive to advocate for the customer's point of view — they'll have to deal with the complaints if the new experience doesn't measure up!
3. Personalize every interaction
There's been a shift from prioritizing mass personalization over mass service, and many companies have found that their customers will provide more data in exchange for personalization. Research from Forrester and Dimension Data has found that web and mobile self-service are overtaking all other channels: respondents to a recent survey reported using these contact methods more than speaking with an agent over the phone.
That's good news, because Dimension Data also found that increased digital interaction offers the most opportunity to collect the best customer data. But if you ask customers to give you that information, you need to have a plan — and the right technology — to make it worth their while.
4. Take advantage of technology
According to a recent report from Dimension Data, over 50% of call centers will soon be incorporating at least eight different forms of contact methods, and seven of them are digital. Customers are demanding a "frictionless, easy, and immediate journey" through their preferred channels.

 Don't ask them to explain their issue more than once — they see it as your job to convey that information between channels and agents.
Using a call center CRM can help you meet those expectations and even build better relationships with customers by providing an agent desktop with detailed information about previous interactions. For example, agents can mention a specific past issue and ask if it's caused any additional problems.
5. Measure the results that matter
In a survey a few years ago, 80% of companies said they deliver "superior" customer service, but only 8% of people agreed. Obviously those companies weren't measuring the aspects of their service that their customers valued most. 
If you're only measuring purely quantitative stats like call length and service level, you're missing the major driver in customer loyalty, brand perception, and word of mouth: emotion. According to Dimension Data, 39% of agents try to close inquiries in 5 to 10 minutes — presumably to meet the standards set by their contact centers — but 32% said that in reality, effective problem solving often takes 10 to 15 minutes. Many customers view that extra time as an indication that the company values them. But if the agents in that 32% were evaluated based solely on call length, they'd receive a negative review, despite exceeding customer expectations and improving the company's brand.
According to call center best practices, you should think about implementing a voice of the customer (VOC) program to address the gap between concrete metrics and emotional impact. With a VOC program, you can identify which customer emotions have the greatest effect on your interactions, develop methods for gathering and measuring customer reactions, and organize the data into actionable information. The most efficient option for starting a VOC program is often a software solution, which can handle the time-consuming work of collecting the data and perform more complex tasks like text analysis.
Finally, don't be afraid of negative feedback. If you're dedicated to creating the best experience for your customers, criticism is essential – you can't solve a problem you don't know exists. As renowned business consultant Alan Weiss says, "Ask your customers to be part of the solution, and don't view them as part of the problem." 
Learn more about how Astute Solutions can empower you and your agents with CRM technology designed for customer engagement.