How is CX Transforming the Role of Chief Marketing Officer?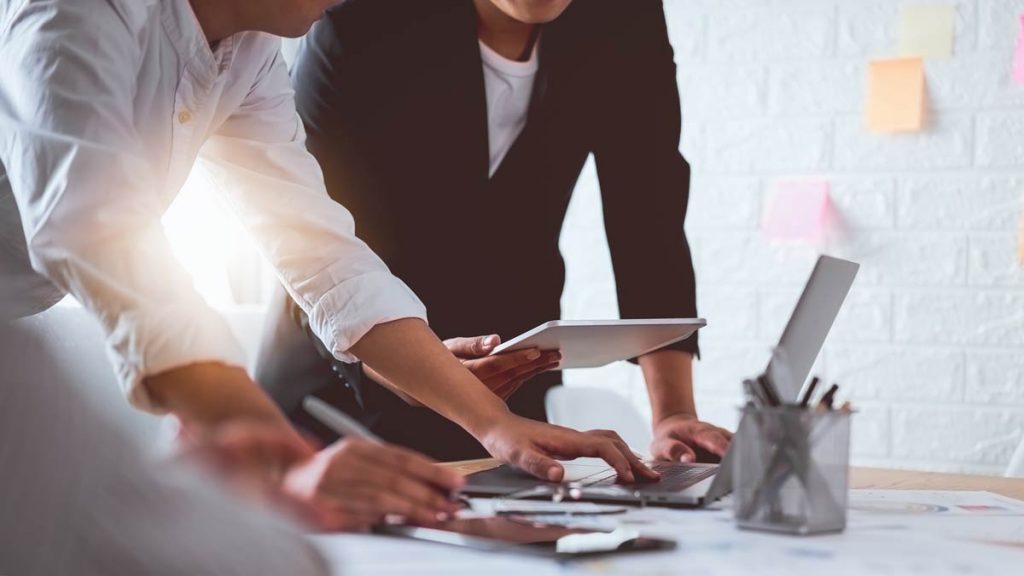 Today's Chief Marketing Officer wears several hats.
Brand design and management. Advertising and promotional campaign management. Marketing collateral generation and sales support. Customer research. Depending on the organization's structure, CMOs can also oversee product pricing and play a pivotal role in building business partnerships. Over time, other responsibilities like social media management and search engine optimization (SEO) also fell under their purview.
Many of their responsibilities today mirror those they have had in previous decades. But in recent years, the advent of a growing competitive differentiator appeared. A criterion on which only 36% of brands competed in 2010, but over 80% of brands now do: the customer experience.
What's changed?
Technology happened. It gave way to easier access to information than ever before with just a few clicks or taps. It also spurred a surge towards mobile and on-the-go customer behaviors and attitudes.
Customers today also have more options from which to choose. Often to the point where distinguishing between different offerings becomes increasingly tricky. This change has required brands to find new ways to differentiate themselves. Not just via traditional marketing activities, but by connecting with customers at a deeper level.
One way to do this? By offering more than just quality products and services and placing more focus on the intangibles. By focusing on the customer journey, as opposed to individual interactions. Overall, ensuring that each interaction between their brand and their customers is positive, low-effort, and seamless. Most importantly, to do this better than their competitors.
Ten years ago, 36% of companies expected to compete primarily based on CX. Today? 81% of companies, according to Gartner.
This seismic shift required brands to rethink and re-evaluate their approach. To find new ways to deliver great customer experiences while ensuring positive ROI and long-term success, a brand must have a solid understanding of the customers themselves and what they need and expect from their brand at each step of their journey. Enter the Chief Marketing Officer.
Is the Chief Marketing Officer in charge of CX?
There has been much debate over the years over who "owns" CX within organizations. CX is the end-result of all of a company's efforts, both front-line and behind the scenes. As such, the question often floated: Should CX be solely spearheaded by one specific department or spread across all departments?
This mandate comes with much complexity. As such, it appears that there is no one clear answer. Much research also shows this to be the case. However, some argue that a large portion of this responsibility belongs to the Marketing department.
For example, one study by Clicktale found that when it comes to the digital experience, the biggest proportion of businesses placed this responsibility on marketing's shoulders:
31%: Marketing
27%: Digital
14%: Scattered throughout the organization, with no clear owner
13%: Within a specific "customer experience" department
The marketing team's role and scope when it comes to CX can vary from company to company. Some companies place the bulk of this responsibility on the Marketing department, while others may split it among different departments. In some cases, the CMO may collaborate with an appointed Chief Customer Officer or Chief Experience Officer to help lead a brand's CX strategy and efforts, and help break down internal silos.
As Steve Challouma, Marketing Director at Bird's Eye, shared in a report by Econsultancy and Oracle:
"The heart [of customer experience] is in marketing but we've got an integrated team across marketing, sales and management that allows us to get an understanding at each moment of interaction through the customer journey. That's becoming more and more important."
Regardless of how this responsibility is distributed, it's clear the CMO plays a significant role in an organization's overall CX strategy and execution. In turn, how well their brand can differentiate itself from competitors on this criterion.
What does a Chief Marketing Officer do today?
The scope of a CMO's responsibilities appears to be continually growing. As a result, pinning down a universal Chief Marketing Officer job description can be complicated.
In addition to the traditional marketing-related responsibilities mentioned earlier in this post, CMOs today, sometimes in partnership with a CCO or CXO, are tasked with helping ensure that a brand can deliver positive end-to-end experiences across the customer journey at all of their touchpoints, on all channels.
One way CMOs can do this is by bringing the voice of the customer to the decision table. For example, their tasks in this regard could be to:
Continually educate other critical stakeholders on their key persona's current needs, expectations, and preferences at every customer journey stage.
Shine a light on how customers perceive their experiences at each touchpoint and identify gaps in the experience that require the company's attention.
Pinpoint opportunities to elevate the customer experience and suggest ways to improve it both today and over the long run, based on the insights gathered.
In this case, a vital responsibility of the CMO is to ensure that every critical organizational decision is always made with the customer in mind.
How do CMOs today do this and help power brands to deliver exceptional customer experiences? Let's take a look at how some CMOs are taking on this complex challenge.
Examples of Chief Marketing Officers in action
This section looks at how CMOs at some of the leading global brands tackle their CX responsibilities from different angles and help their brands elevate CX.
A couple of notes:
Some of the examples in this section come from Forbes' CMO Interviews series, which is an excellent resource for any CX-driven executive to gain insights into how different CMOs approach their responsibilities.
Be sure to also check out Socialbakers' "Top 30 CMOs You Need To Follow" report, which also provides insights into how CMOs at leading brands are pushing the boundaries in marketing and on social media.
Domino's Pizza – Focusing on innovation to improve CX long-term.
Leading organizations not only focus on optimizing experiences today – but they also have an eye squarely set on the future.
As Art D'Elia, CMO at Domino's, shared in an interview with Forbes, this means going beyond storytelling through traditional marketing activities. It's also helping to redefine the pizza experience as we know it. D'Elia shares the following insights on how they envision their role within the organization:
"It was really more about sustaining growth and, from a marketing perspective, it meant continuing to increase the pace of innovation… That has really been critical to our success because it's not just about telling a nice story and having an ad and having an engaging story that's communicated through a TV spot. It's really doing something that makes the pizza experience more magical or better in some way."
Delta Air Lines – Supporting employees as brand ambassadors.
Everyone in an organization contributes to the quality of the customer service they offer and, thus, how customers perceive their overall customer experience with a brand. Everyone is a brand ambassador, and part of a CMO's role is to instill this philosophy throughout the organization, according to Tim Mapes, SVP and CMO at Delta Airlines.
Mapes shares the following insights in a feature with Forbes:
"Marketing's role within Delta is really seen to be everybody's role. I have the opportunity to serve as Chief Marketing Officer, but 85,000 people are all brand ambassadors. Eighty-five thousand members of the company are selling. They're promoting. They're providing a brand experience in what they do each day, and that's very much conscious on our part. We share that view with everybody that we're all having a net impression."
American Express – Delivering digital empathy at scale.
Empathy for your customers is essential in designing winning CX strategies. Elizabeth Rutledge, CMO at American Express, shared with Forbes how they prioritize the organization's ability to deliver "digital empathy" to meet customer's needs. That is, being able to meet customers' expectations when and where they wish.
Rutledge defines "digital empathy" in the following way:
The "Digital" component deals with "making sure that we can deliver on that brand promise at scale, where our customers are and when they want to communicate with us."
For Empathy, "[it's] all about that deep understanding of the human connection and condition."
For the latter, Rutledge breaks it down into three parts:
Personalization and making sure they're meeting their customers' needs.
Ensuring customers can get easy customer service through an app or via human touch.
Realizing the importance of serving, not selling, when it comes to customers.
Solutions to help Chief Marketing Officers take on CX
Customers expect more and more from their experiences with their favorite brands. Chief Marketing Officers are under more pressure than ever to ensure their organization maintains a solid understanding of their customers and helps organizations implement the measures to meet and exceed these growing expectations across the customer journey.
Astute's mission is to give CMOs and their organizations the customer engagement solutions to help them do so.