3 Reasons Why Closed Loop Feedback is Key to Your CEM Efforts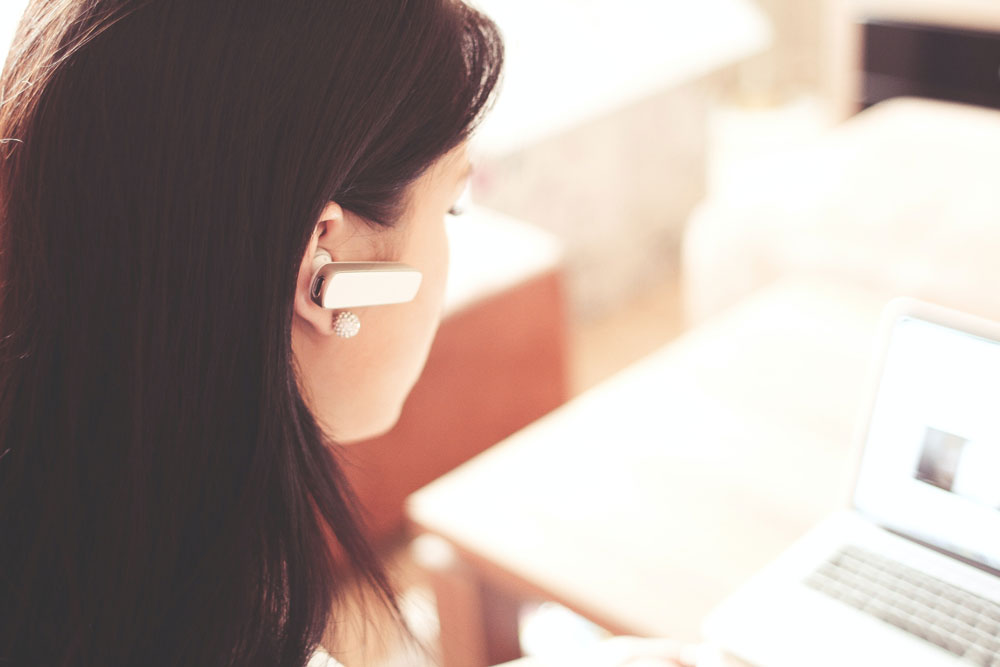 A crucial part of Customer Experience Management (CEM) is not only putting in place the means to deliver great experiences for your customers, visitors or users. It's also about addressing any poor experiences that might slip through the cracks, and in this day and age, the speed and efficiency at which you resolve customers' issues have never been more important.
PwC reports that 32% of customers stop doing business with a brand they love after a single bad experience. Consequently, listening to your customers at critical moments throughout the customer journey is a must for any company.
Putting this customer feedback to work, however, is where its true value is found.
Taking immediate action on your customer feedback to improve individual experiences, also known as closing the feedback loop, is key to remedying experiences that may otherwise push existing customers or current prospects away to your competitors.
Effectively closing the feedback loop, where a brand takes action on an individual's feedback in order to improve this individual's overall experience with the brand, can have benefits both at the individual (customer) level and at the overall (company) level in the form of a healthier bottom line.
Here are three fundamental reasons why all companies should put the necessary measures in place to support closed-loop feedback and improve their CEM efforts.
The costs associated with not closing the loop are too high
Customers have more information at their disposal than ever before, giving them unprecedented power over brands.
Ample material has already been written about how the Customer Experience (CX) is now considered a major competitive differentiator in an increasingly crowded marketplace. For example, Gartner reports that 64% of people place a higher priority on CX than price when choosing a brand, while Accenture Strategy has found that US brands lose approximately $1.6T every year due to poor customer service. With findings like these, it's easy to see why CX is so crucial to the bottom line.
Bad experiences happen. No company will ever offer 100% of their customers an amazing experience 100% of the time. However, if an experience is bad enough, it could translate to lost revenue from that specific customer, and even potential lost revenue that would have come from other customers that individual might have referred.
Closing the customer feedback loop, and doing so as quickly as possible, also plays a crucial role in reputation management. A real-time follow-up and resolution can prevent customers from venting to others on social media and other channels.
With half of Americans prioritizing word-of-mouth over other sources of information when shopping, closing the feedback loop can also be crucial in helping brands to maintain their reputation and image in the public arena.
Source: Convince & Convert – Chatter Matters: The 2018 Word of Mouth Report
Brands can't afford to leave poor experiences unresolved for long periods of time or let them slip through the cracks unchecked. When a poor experience occurs, there is a slim window of opportunity to salvage the relationship with a customer who may be about to defect and vent as a result of this experience.
Your customers expect more and more from your brand
With the advent of technology and simpler access to information in real-time, customer expectations for great experiences only continue to grow.
No organization will ever 'master' the customer experience. The ever-evolving expectations of customers will always prevail. And what works one day may not work the next. However, if a brand leverages a closed loop feedback solution across a variety of channels, they can more easily uncover insights about how their customers' expectations may vary across these different channels or at different steps in the customer journey.
From the customer's point of view, when they agree to provide a brand with their feedback, they are volunteering their time to let the brand know what they think. In exchange for this time, a properly-executed closed-loop feedback program helps ensure these customers can benefit from receiving the quality and speed of service that is difficult to come by unless they're in the store or on the phone speaking directly to an employee.
That is:
This personal touch to customer service and the timely follow-ups that can come from closed-loop feedback efforts can go a long way towards making customers feel valued by a company, especially disgruntled ones who may be at risk of leaving for a competitor. Plus, customers may feel rewarded for providing feedback which could encourage them to participate in future feedback opportunities offered by the brand.
Finally, closed-loop feedback programs can also offer long-term benefits for CX. The issues raised and insights uncovered today through real-time customer feedback can fuel CX design strategies tomorrow, resulting in future customers and prospects having more satisfactory first impressions of a brand's CX design.
It keeps your CX team a well-oiled machine
Closed-loop feedback not only benefits a brand's CEM efforts by improving individual customer experiences in the short-term – it can also help refine the company's overall approach to CX.
It's important to remember that Customer Experience Management and design goes beyond the dedicated CX team and front-line staff. Closed-loop feedback programs require multiple teams to collaborate, from Research and Analytics, all the way to IT.
Beyond providing a vivid way for CX professionals to see just how well their efforts are impacting perceptions across the customer journey, closed-loop feedback programs also open the door for multiple departments to get involved and better understand how to tackle both the micro and macro ingredients of the company's CX program.
For instance, closed-loop feedback programs encourage knowledge sharing between the CX team and the front-line staff about what they have learned from their closed-loop interactions with customers.
When these perspectives from around the organization are combined with relevant real-time customer feedback and issue resolution data, stronger insights can be uncovered that better inform CX improvement strategies.
Lastly, the inter-departmental nature of closed-loop feedback expands the reach and importance of CX research outside of just the CX team, which can lower the hurdles to corporate buy-in that may be needed to enhance CX research and improvement efforts.
Closed-loop Feedback benefits brands and their customers alike
In this blog post, we've touched on just a few of the reasons why closed-loop feedback programs are a crucial part of CEM efforts. As great CX design becomes more essential to converting and retaining customers, the importance of quickly and effectively remedying poor customer experiences continues to rise.
Addressing individual customer feedback in near real-time helps brands to maintain revenue, protect their reputation, and make their customers feel that their feedback is valued. And, closed-loop feedback efforts require multi-team collaboration, spreading the importance of CX research and design further around the organization.
It's clear that closed-loop feedback programs are becoming necessary for brands to remain competitive in industries that are increasingly driven by CX performance.
If your organization is interested in taking your CEM efforts to the next level, look for a closed-loop feedback solution that:
Makes it easy to track your customer perceptions across the customer journey
Shares relevant and qualified feedback instantaneously to the right groups of stakeholders via a ticketing/customer support system you're already using
Can be easily expanded to other channels and/or other points in the customer journey
This article was originally published on iperceptions.com, and written by Kathleen Browne, CX Analytics Manager at Astute.
Top image source: picjumbo.com on Pexels