Closing the Customer Feedback Loop: 6 Essential Elements You Need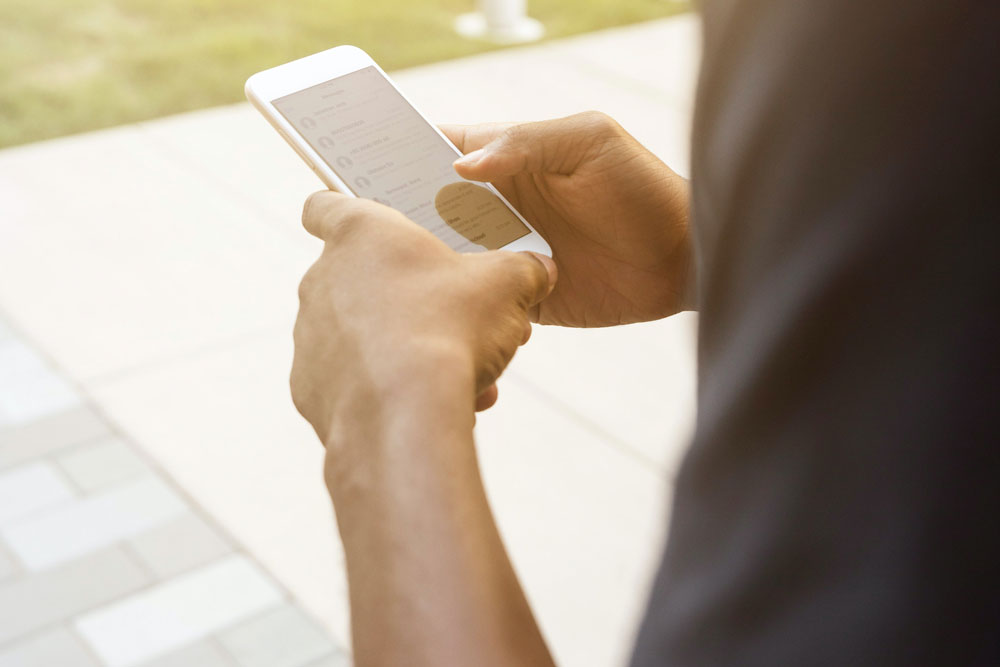 Customer feedback has no value gathering dust in your database. Acting on it, and in a timely fashion, is how you can convert this feedback into positive Customer Experience (CX) and close the customer feedback loop.
When you boil down to it, closing the customer feedback loop, also known as "closing the feedback loop" or "closed loop feedback," is as important as collecting the customer feedback that powers your closed-loop effort.
Some would argue that it's even more important, especially when you are dealing with feedback from a customer or prospect at risk of switching to a competitor as a result of a poor experience with your brand.
It is usually painful to hear directly from a customer scorned. However, closing the customer feedback loop provides an opportunity for brands to salvage experiences that have the potential to irreparably fracture customer relationships. Not to mention, hurt your bottom line in more ways than one.
Closing the customer feedback loop effectively and promptly means putting in place a few measures that ensure poor experiences have less time to linger in the minds of your customers.
In this post, we look at six essential items you need to make sure your closed loop customer feedback program is a successful one.
2. The right customer feedback collection methods
3. A way to segment all of your customers on the fly
4. Automate, automate, automate with workflows
5. An easy way to track your closed loop customer feedback efforts
6. A governance structure to continually improve your CX design
1. Targeted customer feedback
This is a given. After all, you can't close the customer feedback loop without actual customer feedback.
However, you cannot close the loop with just any feedback. It must meet certain criteria to make sure not only that you can better identify the poor experiences that warrant you closing the loop, but also to ensure your organization uses its resources as effectively as possible.
So, what kind of customer feedback would you need? Overall, it should meet (at a minimum) these two criteria:
A. Timely
You need feedback that is collected almost immediately after your customer completes a key event, such as making a purchase or interacting with a support agent on the phone, for example.
B. Actionable
Never collect feedback that does not give you a clear course of action. Stick with questions and answer lists that you can quickly analyze, utilize and share with others in your closed loop feedback program (more on that soon).
Striving to get feedback that meets these two criteria will ensure you get feedback about experiences that are still fresh in your customers' minds. Plus, if your customers had a poor experience, it will allow you to know about it as soon as possible, and hopefully remedy it while there is still a chance.
2. The right customer feedback collection methods
Not all customer feedback collection methods are created equal.
For you to be able to collect feedback right after a critical customer event, you need to engage your customers through channels that:
1. Are easily visible to them following the event
2. Convenient for them to access and interact with wherever they may be
Remember that since your customers just completed the event, it's possible that they are on the move, for example if they just made a purchase in-store.
As such, you want to choose engagement methods that facilitate you obtaining the timely and actionable feedback you need, while also making it easy, convenient and even encouraging for your customers to answer your survey questions.
If the customer is a member of your loyalty program, for example, you will likely already have your customers' email address or phone number, and even their preferred contact method, stored in your Customer Relationship Management (CRM) system. As such, triggering a survey in real-time either by SMS or email allows you to easily present your customers with a way to share their feedback on their preferred channel, rather than redirecting them to a channel that is most convenient for you.
3. A way to segment all of your customers on the fly
You wouldn't approach every one of your customers the same way, nor should you with your closed loop feedback efforts.
You might decide you only want to engage new customers for their feedback, and then ask specific questions to those who bought online and ask other questions to those who bought in-store. You might even want to follow up with these new customers in different ways based on the feedback they provided.
Different experiences call for different actions. You need the flexibility to close the loop how you see fit for certain groups of customers, as opposed to using a blanket approach for everyone.
To gain this flexibility, you should have a way to automatically segment your customers as soon as they complete a key event.
If we were to consider a Hospitality brand as an example, these segments could include:
1. The channel through which the customer completed the event (e.g., at the hotel, through the hotel's website, on the hotel's mobile app)
2. The type of event they completed (e.g., booked a room, checked-in to their room, spoke to a customer service representative or the concierge)
3. The customers' level of engagement with the brand (e.g., loyalty program status, time window before their vacation)
Doing this manually and on-the-fly as these events happen is virtually impossible. Leveraging a closed loop feedback solution that gives you the ability to automatically segment your customers as key events happen, or create "smart segments", in preparation for closing the loop with them is critical.
If you trigger customer interactions without segmenting your customers first, you risk making the interaction seem impersonal, which further detracts from the brand image. Soliciting irrelevant feedback and making the customer feel like they are wasting their time are two risks that could further exacerbate a frustrated customer following a negative brand interaction.
4. Automate, automate, automate with workflows
Continuing with the theme of automation, you need to put in place automated workflows that will determine just what you want to do with these segments.
Once you've segmented your customers, you need to choose your approach for engaging these groups to get their feedback, and the actions you will take based on that feedback, so you can effectively close the feedback loop.
Pre-feedback: Will you engage them to get their feedback about their experience? If so, what questions or survey will you serve them?
Post-feedback: Will you respond to their answers on the fly? If so, how? What feedback will necessitate a follow-up from one of your support representatives?
The "post-feedback" details are especially important to your closed loop efforts, especially if you want to remedy or elevate individual experiences in a timely manner.
For example, let's consider a customer from a segment of interest (e.g., new customer, over the age of 45, in newly-expanded region) who is attempting to change their subscription plan. This customer reports a "0" when asked how likely they are to recommend the brand following a negative experience trying to complete this task on the customer online portal.
An automated workflow can be programmed so that a support ticket gets created in real-time in the company's ticket management system whenever customers in this specific segment provide a very low rating. This ticket would include the details from the survey and additional feedback they may have provided. This then allows a customer support rep to follow-up with the customer with relevant context already at their disposal, and help the customer successfully change their subscription plan.
As shown in this example, using automated workflows as part of your closed loop feedback efforts can help make sure the right people get notified right away when a bad experience has been identified, elevating their chances of converting these customer experiences into positive ones.
5. An easy way to track your closed loop customer feedback efforts
Closing the customer feedback loop means engaging with individual customers about specific experiences with your brand, wherever they may be in the customer journey. That translates to a massive amount of experiences.
As part of your closed loop customer feedback efforts, you should have a way to easily identify your brand's strengths and the touchpoints that are producing positive experiences, and which areas of the customer experience your brand could work on.
Your CX team needs tools that will give them a consistent view of how customers perceive individual experiences at each stage of the customer journey, and where in the journey customers are most likely to encounter experiences that require follow-ups from a support rep.
Injecting customer feedback into your teams' existing dashboards in real-time, or having a dashboard created specifically for these purposes, ensures the right people see the right feedback at the right time.
6. A governance structure to continually improve your CX design
Your customer experience design should continually evolve as you learn more about your customers and how to best meet their needs.
Closing the loop is not just about following up with your customers about their experiences; it's also about using what you learned from closing the loop and tinkering with your CX design to ensure you deliver better experiences in the future, for both existing and future customers.
Bain & Company refer to this as the "outer circle" of feedback, which is where "structural improvements" are implemented in your CX approaches based on what your organization has learned when closing the "inner circle" (e.g., speaking with your customers).
Communication between your front-line staff and your CX teams is essential throughout this process. Putting in place a Customer Experience governance structure to regularly share knowledge with one another is critical not only to your CX design, but also to the future closed loop experiences that may come as a result of the changes you make to your CX design.
At an even higher level, this requires your organization to implement a culture that supports not only your closed loop customer feedback efforts, but a culture that puts the customer first.
Finding the right solution for closing the customer feedback loop
We've covered a lot of ground in this post as to the ins-and-outs of closing the customer feedback loop. However, while it's easy to list the tools you need in place to close the loop, as we've done here, it's quite another to put it in practice.
For a closed loop customer feedback program to succeed, you need the tools to collect the right feedback at the right time, but also to get it in the right hands so you can act on it quickly and accordingly. That means having access to a robust closed loop feedback solution that provides:
1. Automation capabilities you can tinker with as your CX evolves
2. Access to features that allow you to offer a convenient way for customers to share their feedback with you
3. The ability to integrate your customer feedback into your existing Customer Relationship Management (CRM) and/or support ticket management system
4. The ability for the right people in your organization to easily access and visualize your customers' feedback, and act on it accordingly
This article was originally published on iperceptions.com, and written by Kathleen Browne, CX Analytics Manager at Astute.
Top image source: Unsplash