Customer Care Taking Over Social Media? 4 Things to Keep in Mind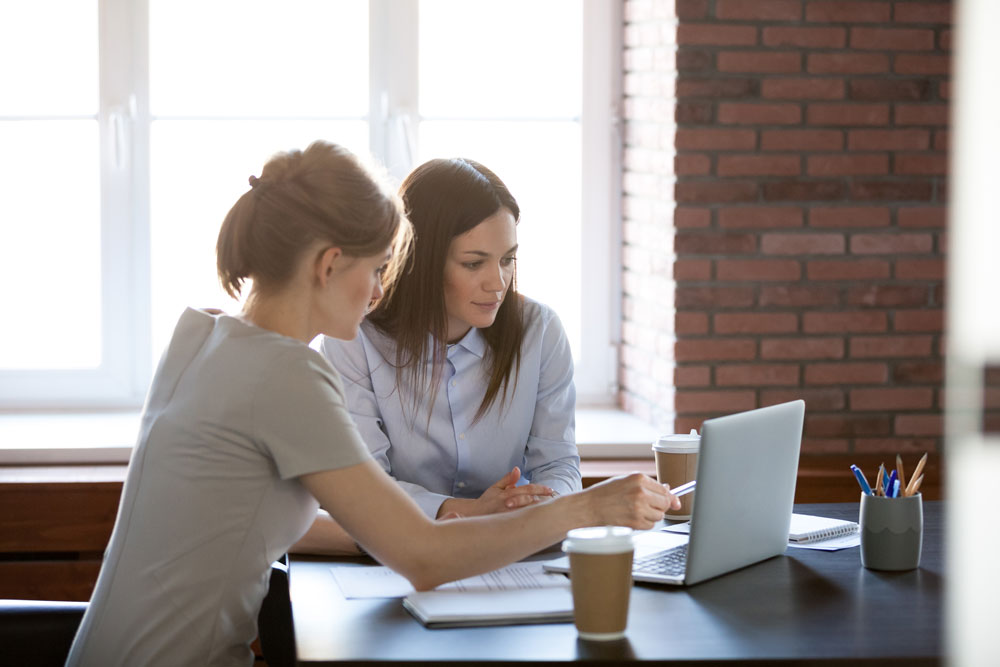 Who's responsible for managing social at your company? For many companies, the answer is: "It's complicated."
Social networks have been around for more than a decade now, but the way companies handle them is not as well established. In fact, a recent Astute survey found organizations' approaches to handling social channels to be quite divided, with 50% of companies surveyed splitting different aspects of social between the two teams and 36% having social media completely owned by one team or the other.
Within many organizations, the customer care team is increasingly managing most if not all aspects of social engagement. In this complex and evolving space, here are four key things you should keep in mind.
1. Know that agents need different skills for social
As social has become a core customer communication channel, many customer care teams have struggled to adjust to a more conversational, casual tone vs. the more traditional, formalized language of emails or phone conversations (the same applies with SMS and web chat). Tailoring their tone to the channel continues to be a challenge for many customer care teams, but now a new skills gap is emerging.
Fundamentally, agents' focus is communicating one-on-one with customers to answer questions and resolve issues. But as more responsibility for social management shifts to their team, including outbound social media communications that have traditionally been managed by Marketing, some brands are cross-training or hiring agents with social marketing and PR backgrounds. Consider what talent you'll need to hire or re-skilling you'll need to perform if your care team takes over all social media management.
2. Use automation to separate the urgent posts from the noise
According to research from Social Media Today, one in three social media users prefer to use social media to get help from companies vs. phone or email, and 67% of overall consumers use Twitter, Facebook, and other social channels to try to resolve issues. That's a lot of incoming tweets and posts to deal with, and it's not always easy to quickly identify the actionable, urgent posts mixed in with all the social noise.
Not only is manually filtering through every mention and post extremely inefficient, it poses a major obstacle to achieving the response times consumers expect. Convince and Convert found that over 40% of social media complainers expect a reply in under an hour, but the average response time from companies is five hours. And to get the responsiveness badge on Facebook Messenger, brands must respond in 15 minutes or less (a great reason to use a chatbot to triage cases).
Social monitoring tools can automate this process, identifying which posts need your attention and automatically route them to agents for follow-up. Social media is all about immediacy and instant gratification, but fast response times are impossible without some help from automation.
3. Think about how to collaborate with marketing departments and agencies
As we said before, the question of "who owns what part of social" is often complicated. For most companies, it's not so cut-and-dried. Customer care must collaborate with marketing departments, agencies, HR, and other social stakeholders to keep things running smoothly.
With so many cooks in the kitchen, miscommunications and missed opportunities are bound to happen. Having everyone use the same comprehensive social management platform that can handle social care, publishing, listening, and advertising makes a huge difference in ensuring alignment between teams. For example, if the agency or marketing team is managing social ads and scheduling posts in the same tool that agents use to manage customer engagement, there is total transparency and visibility between teams – which means no unpleasant surprises from either side.
4. Determine how you'll track all interactions
A surprising number of organizations, 33% in a recent Astute survey, are still managing social customer interactions within each individual platform, like Facebook or Twitter. Not only is this time-consuming and inefficient, it means that customer conversations are not tracked in a way that makes them easy to analyze.
A better alternative is integrating social management into a CRM or case management system. This enables agents to work cases from any channel – social networks included – in one interface. With this approach, you're allowing agents to focus on handling cases instead of switching back and forth from screen to screen, which speeds up case resolution and accuracy. You're also capturing all interactions in one central place for easier reporting and analytics.
Is social media management complicated at your organization? Astute can help make it simpler. Between smart customer care technology and 25+ years of experience working with consumer brands, we've got the CX tools and expertise to help you meet your goals. Get in touch with our team to learn more and see a demo.
Related Content