4 Key Pillars Of Customer Experience Governance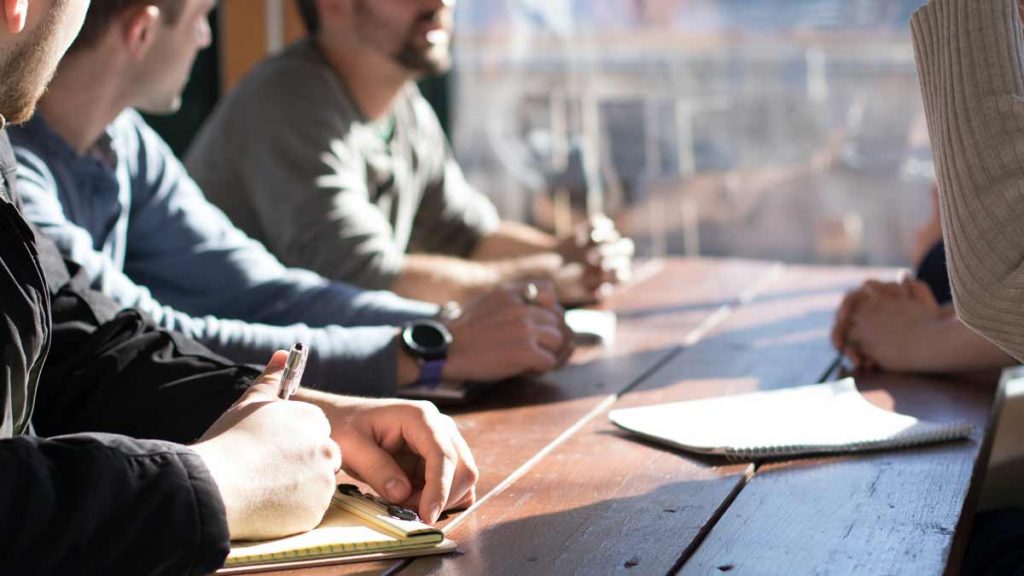 The era of the customer experience (CX) is well and truly here. Every aspect of your company, from your employees to the products and services you offer, are now key cogs in the CX machine. With the right structure and the right processes, this CX machine can become one of your biggest strengths that sets you apart from your competitors. But it's one thing to put a customer experience program in place; it's quite another to make sure that it stays fully functional. A CX program has a lot of moving parts that require constant upkeep to make sure it doesn't break down. This is where customer experience governance comes in.
Business Dictionary defines 'Governance' as:
"[An] establishment of policies, and continuous monitoring of their proper implementation, by the members of the governing body of an organization."
By putting in place a formalized process to monitor your CX program, you can help ensure its success. According to a report by Forrester, Digital Customer Experience Demystified,
"As CX pros look to differentiate their services with ever more demanding audiences, those who fail to steer their digital experiences with good governance suffer from – increased costs, disjointed experiences and anemic competitive stance."
In this post, I will take a look at the key pillars of a strong customer experience governance structure, which will help to ensure your CX program remains a well-oiled machine.
Define your goals and document them
Before even getting on the CX train, you have to start with what you are trying to achieve with your CX program. Are you trying to:
Increase conversion?
Improve satisfaction?
Drive loyalty?
Without clear goals, it's impossible to measure your success. These goals serve as your guiding posts to make sure your efforts stay on track, and that you get results that will drive meaningful change throughout your organization.
It's also important that your CX goals tie back with your company's overall vision and objectives so that your CX program keeps getting support throughout your organization. It's also essential to document these goals, as this will provide the infrastructure that will set expectations and provide guidance to the direction of your organization, and not relegate your CX program to being a 'nice-to-have'.
The C-suite needs to own the customer experience
One of the most hotly debated questions in the CX space is: Who owns the customer experience?
There are many schools of thought on this. Some believe everyone at the company should be owning it. Others feel it should be the Sales department since they have the most direct contact with the customer. Many also believe the Marketing team should carry the load.
It's important to note that one of the most important aspects to a successful customer experience program is that everyone in the company has their own role to play in delivering a flawless customer experience. But for this mindset to take hold, it typically has to come from the top.
Recently, a Forbes article looked at this in greater detail. In an interview with Tiffani Bova, Salesforce's Global, Customer Growth and Innovation Evangelist, Tiffani stated that, "It matters less who owns CX and more who executes on it." Tiffani went on to say that executing a CX program, "has to start at the top. The company at the executive level has to make CX a part of the company's DNA."
With the C-suite owning the CX program, the customer experience governance you put in place will remain front and center for the company, and not risk becoming out-of-view if it sat with just one department.
Put together a team of CX champions
When you're faced with an initiative that has a scope and scale as large as a customer experience initiative, you need champions across all business units. These CX champions can help steer the entire organization to the importance of your CX objectives and generate momentum across departments.
Champions don't necessarily need to be a part of senior leadership either. According to a report by SAS and Harvard Business Review, "A coordinated approach to customer experience management – and one that is built from the ground up – is more likely to take root."
When putting your team together, it's important to identify individuals who can influence those around them, and who are in touch with the demands and expectations of the modern consumer. With a strong and committed team of customer experience champions working across the organization, the gears will be in motion for significant change and follow through on the structure you put in place.
CX needs to be everywhere
With a clear set of goals, C-suite support and a team of CX champions meeting regularly to review the performance of your CX program, the next step is to democratize your CX data. This goes beyond just giving everyone in the company access to your CX program vendor's platform. Your CX metrics need to be put front and center, relevant customer feedback needs to be shared with customer service teams, CX needs to be central to your business.
According to Forrester, only 34% of companies review their customer experience program status and metrics regularly. One of the best ways to overcome this is to include key CX metrics in executive dashboards. This would ensure your executives see the impact of the CX metrics alongside key operational and financial metrics.
Harvard Business Review interviewed a number of companies about their CX programs, during which a former director of customer satisfaction and quality at a large manufacturer stated that:
"We collect the data locally, escalate it globally for trend analysis, and then push it back locally to address issues with the customer. We have different levels of analysis and different levels of action."
I think that this is a great example of how to democratize your CX data, and putting processes in place to take action on it.
Another great example of this was provided by 1to1 Media when looking at Adobe, who has created a physical listening post in its headquarters where flat screens display customer feedback from all different inputs, from social media, to call center data, to customer survey data.
It is imperative that your CX governance includes different ways you plan to disseminate the results of your CX program, from feeding it through the company, to actioning on the data, to putting in the hands of your executives.
The bottom line is that putting a clear customer experience governance structure in place ensures your CX program becomes part of your company's DNA and not just a one-off project.
It helps to work with a partner that can support and guide you through it all. Schedule time to connect with the VoC and CX experts at Astute to get started.
This article was originally published on iperceptions.com, and written by Duff Anderson, Co-founder of iperceptions.