Customer Experiences Making You Emotional?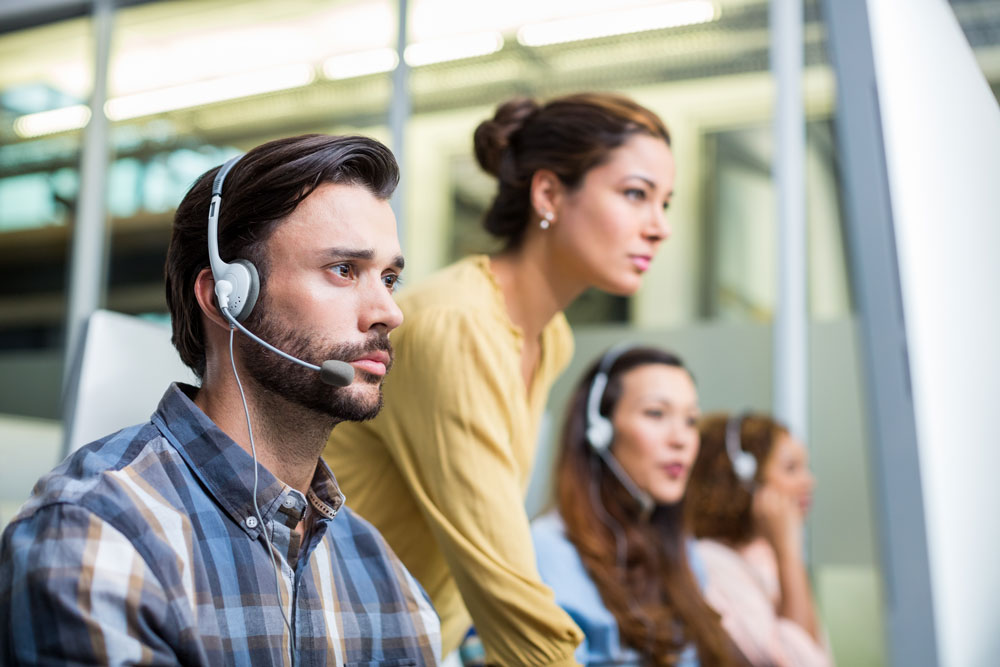 "From now on, it's not enough to think you know your customers — you have to really know what they care about most." – Forrester
The need for deeper insights into what customers really care about means not only understanding their "why," but also gauging their emotions.
Learning which point they are on on an emotional level whenever they interact with your brand, and recognizing that their emotions could change at different times, and on different channels, is an important step in addressing their needs.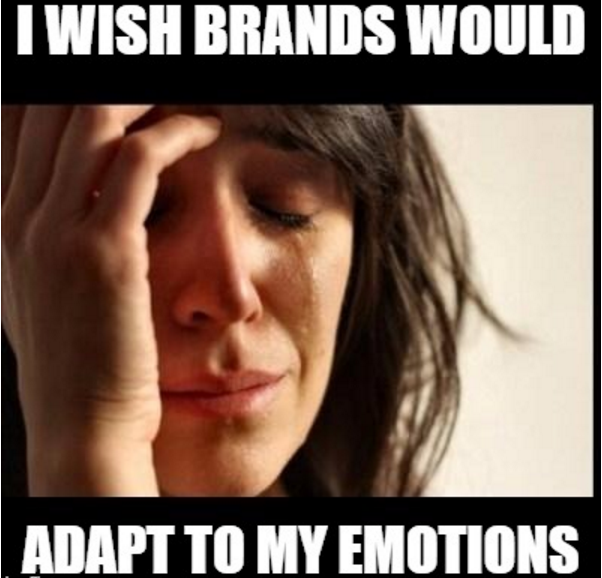 Here are 4 basic emotions your customer might experience at any given point when engaging with your brand:
Enjoyment
Can your organization engage on this level at the moment? Can you provide content and interaction that may or may not have anything to do with your product, but fulfill the customer's emotional needs for enjoyment?
Peace of mind
Can you reassure your customers? They might look to you for comment on current market trends, new products on the market or community issues. Can you offer them the peace of mind they might be seeking at that moment?
Discovery
Do you enable customers to explore and discover the information they want on their own? Can you offer them the tools they need to find and extract relevant insights?
Power
Do you hand the controls over to your customers and allow them to take charge of their activity when they want, on the channel of their choice (web, mobile, social etc.)?
While these may seem a little abstract to begin with, you'll find that the more you uncover about your customers, the more you can adapt content and communication to meet their needs, whatever their emotional preference is at that time.
Why do customers leave brands?
It's often easier to look at why customers choose to abandon a brand in understanding what went wrong, and how you might be able to go about fixing the issues.
Today's customers are fickle, savvy, changeable – however you decide to look at it, it's no longer a given that a great product or service guarantees you a customer for life. You have to do more. You have to do better.
Look back over customer feedback data, complaints, and even internal customer information, such as exit interviews. What trends are you seeing? Is there something in your culture that isn't addressing the needs of customers or staff? Do your customers say they love the product but you make it too hard for them to stay because of frustrating admin processes?
Do you know what your customers care about? Do you have the tools and metrics to measure this? Do you go a step further and support the missions, communities and plights that your customers care about?
What can be done?
Starting at the core, customer experience and the management of it (CEM) is not a 'nice to have' anymore. And it's not a department or a function. It's a business strategy just as important as good financial accounting and human resources processes. If customer experience isn't at the heart of what your business is about, you might be alleviated of your business in the not-too-distant future.
But all is not lost. You can make meaningful and lasting changes today by putting measures into place that help you to learn more about your customers' emotions.
Astute Solutions offers a range of solutions to help brands improve their customer engagement capabilities. These include;
Live agent chat
Your customers talk to a 'real' person in your contact centre by typing their messages into an embedded tool on your website, or social media page.
Virtual Agents
The first point of contact for customers with many leading organizations, virtual agents can be used by mobile and web customers as well as internal customer-support staff to quickly locate relevant product information. Learn more about Astute Knowledge Web Assist and AgentAssist.
Social
Twitter, Facebook, LinkedIn, YouTube, Instagram, blogs etc. Customers interact with your brand through social sharing posts and updates, liking, conversations, pictures and videos. Learn more about Astute Social Relationship Management (SRM).
Mobile
A mobile application is downloaded to a customer's smartphone or tablet and enables them to interact with your company whenever and wherever they choose.
SMS
Customers can send messages to your contact center and receive replies about their queries.
Contact Astute Solutions to help you to bring your customer experience management to whole new levels.