Why an Email Virtual Assistant Will Improve CX This Holiday Season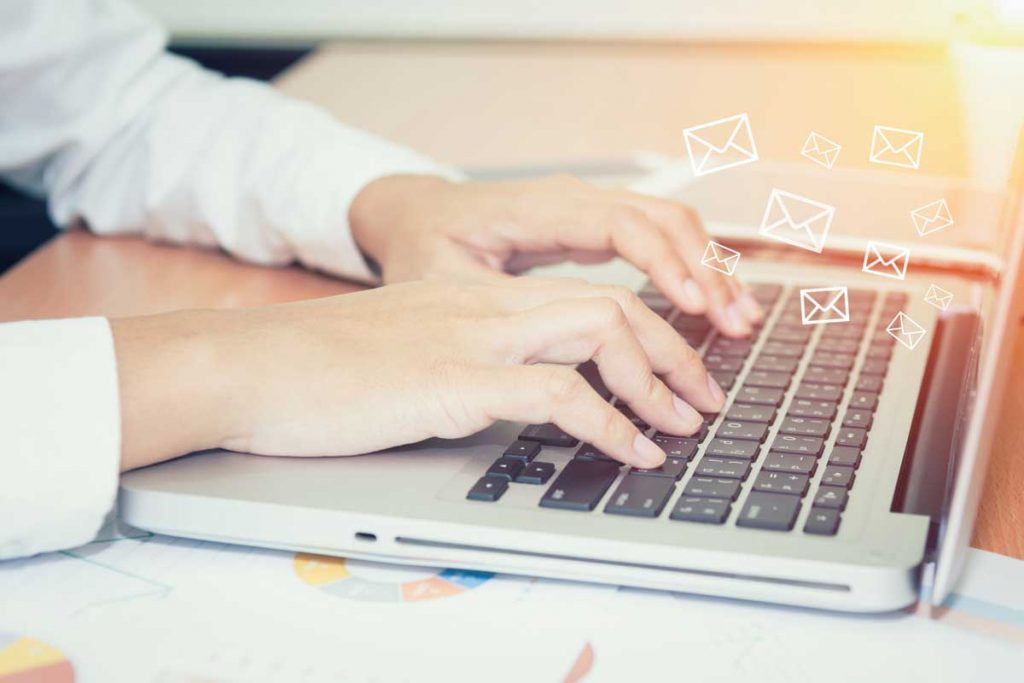 Is an Email Virtual Assistant on your holiday wish list? If not, it should be.
There's no doubt that COVID-19 has changed consumer behavior and resulted in many challenges for retailers. With a resurgence of COVID-19 cases in many areas and the impending risk of additional local government shutdowns, this year's holiday season is expected to look a little different. Many consumers will avoid brick-and-mortar locations and complete their holiday shopping online instead.
It's expected that holiday ecommerce sales will surge by 25% to 35% compared to 14.7% in 2019. The increase in online shopping will result in an influx of emails from customers, ranging from questions or complaints about their orders to post-holiday returns. So how do you avoid lapses in the digital customer experience this holiday season?
Consider our Email Virtual Assistant (EVA), which can help you keep customers satisfied, manage email spikes, and increase agent productivity.
How Does EVA Improve Customer Experience During the Holidays?
An email virtual assistant can provide custom email responses to specific issue(s) described in the customer's email and mimic live agent responses to provide a human feeling. The strong mix of human and automated customer service helps you deliver painless support quickly that meets customer expectations.
Quick Replies Keep Customers Satisfied…and Spending
While there was some leniency for brands that experienced delays in response times due to the COVID-19 pandemic, customers are expecting businesses to adjust to this new normal, especially during the holiday season. A recent HubSpot study found that 90% of customers expect an "immediate" response, which means 10 minutes or less.
Now more than ever, customers want to be cared for during such a vulnerable time. Using email virtual assistant technology that aids in responding to emails in an efficient manner can help you improve customer care and satisfaction. This can enhance your company's bottom line as research shows that nearly 70% of people would spend more money with a company that has impeccable customer service.
Embracing Automation Helps Manage Email Spikes
Email automation allows you to handle the unexpected influx of emails that will soon be hitting your inboxes. EVA resolves customer issues more accurately and quickly by drafting responses based on how agents successfully addressed requests previously, also pulling from internal knowledge bases.
So how does it work?
Instead of generating a generic response to customers, EVA mimics the live agent responses to preserve the human feeling by:
Identifying the need expressed in an email
Coding the need appropriately
Drafting a tailored email based on the best responses written by human agents
Using a goodwill calculator to establish appropriate compensation if necessary
Entering the queue for an agent to review before sending
Increase Agent Productivity While Decreasing Costs
The average cost for an agent to process just one email is $5.50, which takes an average of about five minutes to draft. With that figure in mind, Booher Research Institute calculated that the cost of time spent on email can be up to $30,000 per agent. Unlike manual email responses, automated emails can be processed for only $1.50 per email, which can save you thousands of dollars depending on the size of your company.
How Does This Help Your Business?
As a reminder, 90% of customers expect an immediate response and 70% of would spend more with an organization that has reliable and positive customer service. EVA can provide a nearly instantaneous reply to enhance customer satisfaction while helping to wipe out an email backlog. With a short window of time during the holidays, it's critical that customers get their questions answered quickly to drive sales and enhance brand loyalty.
No Time to Waste
According to a study by Coresight Research, three in 10 consumers plan to start their holiday shopping earlier this year. Restrictions are returning in some areas of the U.S., which means people will be confined to their homes once again, resulting in online holiday shopping. EVA can process inbound emails and craft accurate responses quickly, giving the customer the best experience possible and leaving them satisfied.
But That's Not All
Astute also offers a wide range of AI-powered customer service tools in addition to EVA to ease the customer experience that's highly important during the holidays.
Astute's award-winning AI-driven chatbot makes it easy for customers to engage with your brand. It allows them to help themselves at any point during their purchase and post-purchase experience.
Our social media management platform performs sentiment, keyword, and topic analysis for every message and posts mentioning your brand on social media. It helps you identify, escalate and address urgent messages to ensure timely responses.
Are you ready to give your customers the best holiday shopping experience yet while eliminating your email backlog? Contact Astute today to schedule an EVA demo.