Feature Update: Astute Social Ad Management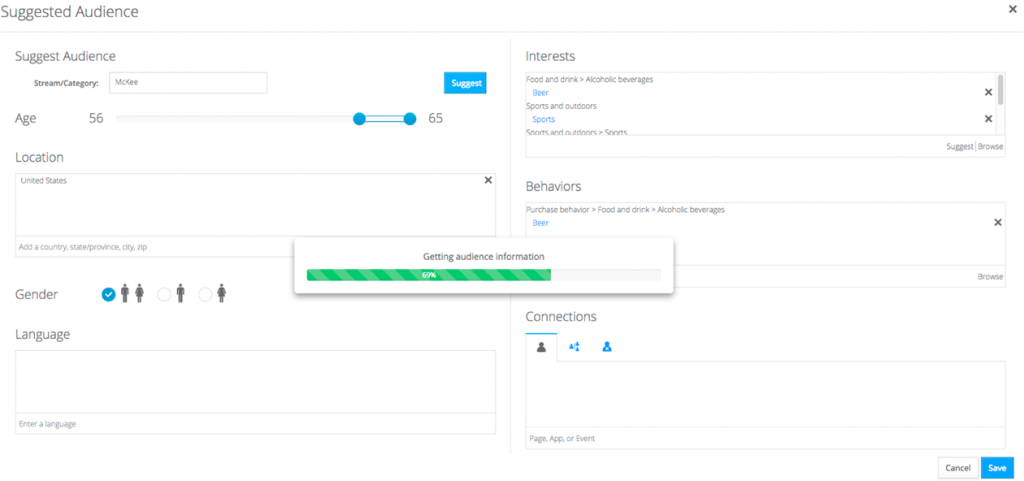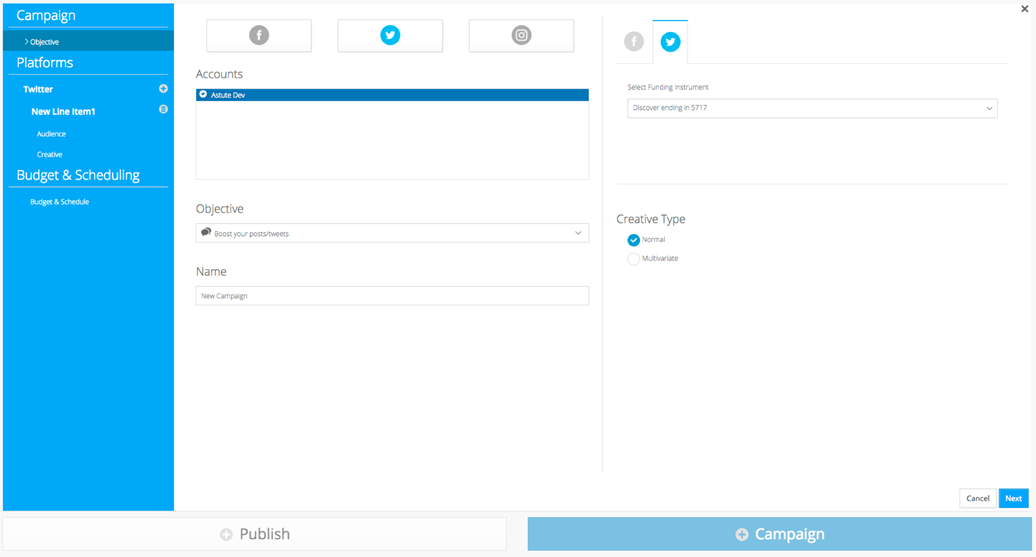 Astute Social's Ad Management functionality allows brands to coordinate social campaigns and creative across platforms for easier management and better ROI.
Ad Management helps social ad managers, community managers, and agency ad partners manage campaigns, monitor performance, adjust budgets, and test creative across several social platforms using a single social tool.
Run successful multi-platform social campaigns
Using multiple platforms to promote a message is more effective than using any one channel. However, to accomplish this, teams must often create and manage their social ads within each individual social platform. As a result, reporting becomes fragmented and insights get lost in translation.
Astute Social allows teams to create and manage ad campaigns in a single interface, and distribute them across multiple social ad platforms, including Facebook, Twitter, and Instagram. Ad managers can view insights on campaign performance across all networks, or for each network individually. They can use those insights to make real-time adjustments to all of their ads at once, instead of having to manage changes within each individual networks's native ad management tools.
Simplify budget management
Social ad managers often struggle to coordinate budgets across multiple ads within a single campaign, as well as multiple ad platforms for a single campaign. They must constantly monitor performance to see where budget adjustments should be made.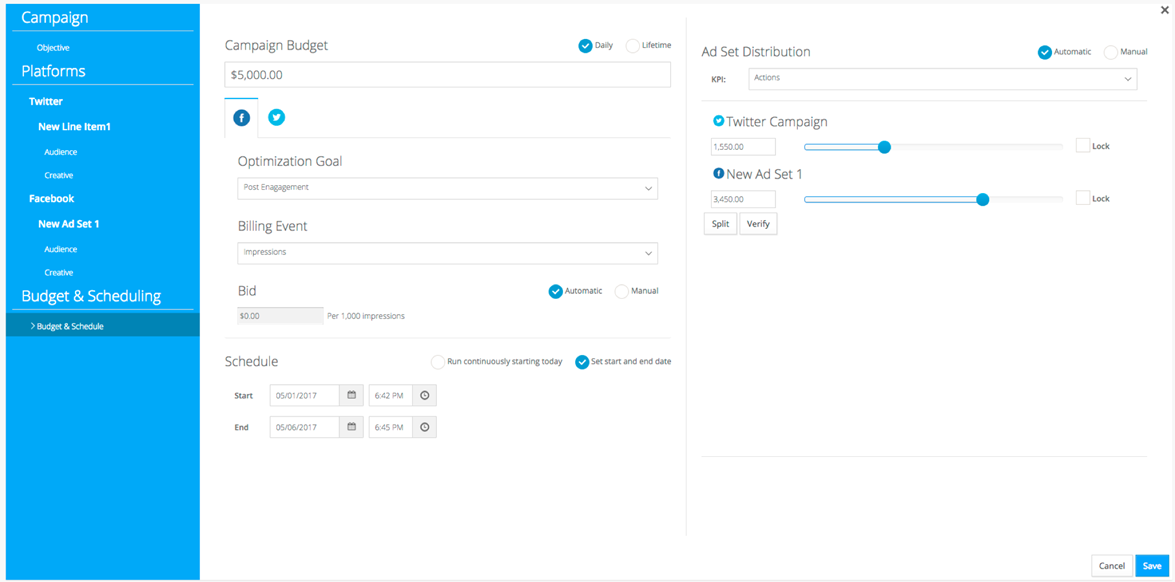 Astute's Ad Management allows users to set a single budget for an entire campaign, regardless of which social networks are being used to promote it. Smart reporting tools also identify which ads are performing the best, notifying users so they can adjust budgets accordingly.
Find the right social audiences
With users of social media platforms numbering in the billions, brands are challenged to find the right niche for their message. Robust targeting options and tools such as custom audiences and look-a-like audiences have made the audience creation process easier, but ad managers must develop a deeper understanding of what copy and creative will resonate with each audience.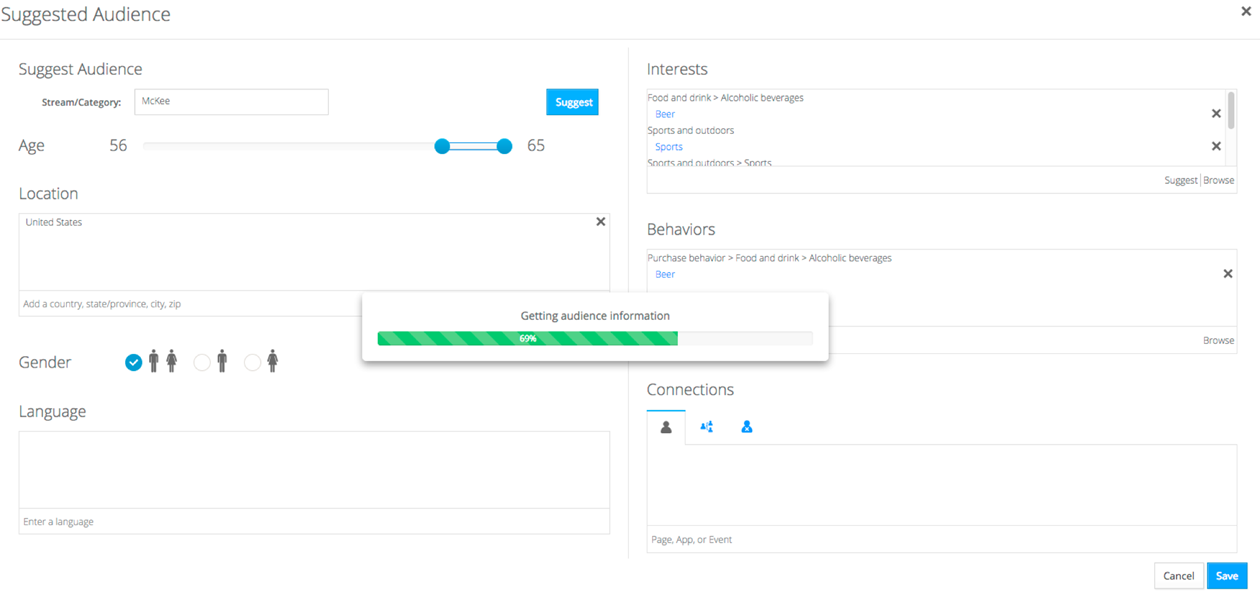 Astute Social integrates with CRMs to easily generate custom audiences, and can identify other potential audiences based on keywords, hashtags, and user interests. The software can put together suggested audiences for your campaigns using social listening data on users who have shown an interest in something related to your brand or product, or even a competitor. Its cross-platform campaign reporting allows ad managers to easily identify which audiences are engaging with which messages, enabling them to make adjustments as needed for better campaign ROI.
Want to learn more about what Astute Social can do for you? Get in touch with us.