How to Create the Restaurant CX Your Customers Crave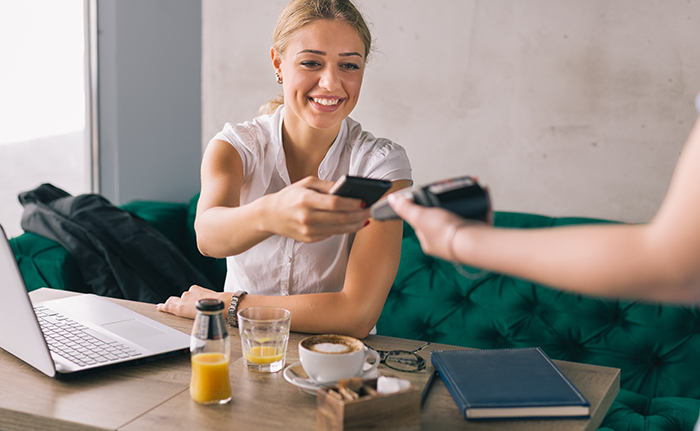 [Estimated read time: 6 minutes]
Almost every area of our lives as consumers has become infused with technology, allowing us to have experiences that are more personalized, convenient, and enjoyable than ever before. But restaurants have been a notable exception. We can restock our supply of paper towels by pressing an Amazon Dash button and pay a credit card bill by replying "yes" to a text message, but to order takeout for dinner, we're often still forced to pull out a paper menu and make a phone call. And the higher our expectations are set by exceptional interactions in any industry, the more glaring the difference becomes.
Differentiating Yourself with a Digital CX
The restaurant industry is cut-throat—60% fail within the first year of opening and another 20% within the next four years—and assets like location, price, and quality that used to guarantee success are now just table stakes. Instead, as in many other highly competitive industries, the only differentiator left is the customer experience (CX), and yours won't keep consumers coming back for more if it doesn't meet their demands for digital relevance.
Online Ordering
The good news is that even relatively simple digital offerings can have an impact, starting with online ordering, which 69% of consumers consider the most important aspect of restaurant technology. Four out of 10 diners prefer to order online, and when they do, they spend more (26% more at quick-service restaurants and 13% more at casual and fast-casual locations).
But beware: while any improvement in technology is a step in the right direction, most restaurants need to take a big leap forward to catch up to the curve set by other industries. Instead of just adding online ordering to your website, move yourself closer to the goal by making it mobile friendly (46% of smartphone users use their phones at least once a month to order restaurant takeout or delivery), or consider expanding into conversational commerce with a messenger app chatbot.
Finally, remember that more than half of consumers will abandon their e-commerce purchase if they can't find a quick answer to their questions. However you choose to implement online ordering, make sure it provides easy access to robust self-service.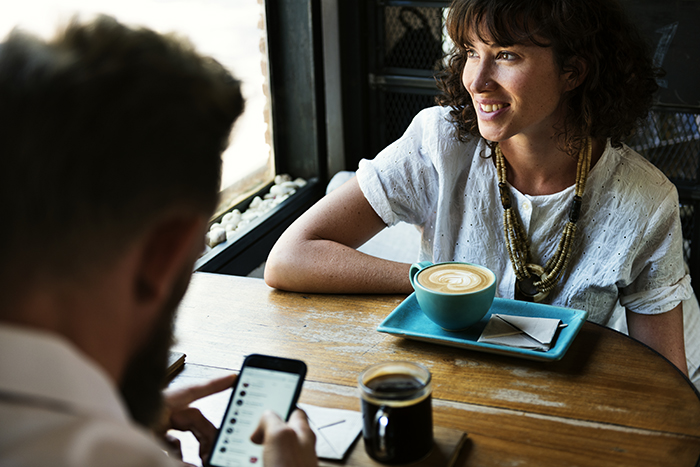 Mobile NFC Payments
Another relatively simple way to increase your relevance with tech-savvy customers is by taking mobile payments: 48% of consumers want to use their smartphones to pay for their drive-thru orders, 46% for take-out meals, and 31% when dining in-restaurant.
In addition to being faster and more secure than credit or debit cards, mobile NFC (near field communication) payments through apps like Apple Pay and Android Pay have a hidden benefit for businesses: they track buying behavior. Like loyalty cards, mobile payment terminals record each customer's transactions to allow you to analyze purchase patterns.
Accepting mobile payments can help diners feel comfortable using NFC technology, which has many additional applications. Just as consumers tap their phones on payment readers to make a purchase, they can tap them on print ads, signage, posters, and in-store displays to instantly receive marketing content, coupons, restaurant location details, and more.
Location Awareness Technology
The almost-universal usage of smartphones has created an entirely new way to personalize customer interactions. A mobile app using location awareness technology can identify when a consumer is approaching a restaurant and use that information to:
1. Send personalized offers. Instead of a mass email with a generic coupon, customers can receive a real-time offer that they can use immediately. Restaurants can tempt diners with a list of the daily specials, invite them for a happy-hour drink, or send a high-value discount that expires in the next half hour.
Almost 50% of Millennials expect brands to customize offers to suit their needs, and 39% will go out of their way to use a customized offer. Although, with geo-targeting, they don't have to go out of their way at all!
2. Notify the restaurant. Knowing when a customer will arrive to pick up an order allows the kitchen to have it ready to go at the exact right moment. Or it can help front-of-house staff add a personal touch by greeting them when they walk in the door and having their favorite cocktail waiting at the bar. The potential usage of this technology by employees and managers is immense.
Creating Connected Customer Journeys
Restaurants shouldn't expect to just add a digital option to various touchpoints and see immediate significant results. To create a CX that stands out from the crowd, they need to use customer-facing technologies more strategically, as part of a connected customer journey.
Janine's Lunchtime Journey
On most weekdays, you could use up most of your lunch hour just standing in line, ordering, and waiting for your food at a typical quick-service restaurant. But this example demonstrates how a fully-loaded mobile app could turn that hassle into a streamlined customer journey:
The restaurant's app knows which location Janine usually goes to, and notifies her that another store about the same distance away has a much shorter wait time.

The app also asks Janine if she'd like to pre-order her favorite combo to be ready when she arrives, and even remembers that she dislikes onions. In one click, Janine can order and pay for her lunch.

The app informs the store when she's approaching the restaurant, and an employee double checks her order and has it waiting at the pick-up station.

Just as she's finishing her meal back at the office, the app sends a survey about her experience, and adds 10 rewards points to her account when she completes it.
Learning More About Your Customers
Before you can identify the connected journeys that would best suit your customers and their goals, you need to get to know them a little better. These three tools can give you insight into who your customers are and what they expect from their restaurant experience.
Voice of customer (VOC) program: Using a combination of direct and indirect data, a VOC program gives you a complete picture of your customers and how they interact with your brand. It's especially useful for finding problem areas that could be addressed with technology.
Social listening: Social media provides a wealth of VOC data because it lets you hear what customers are saying both to you and about you. And a tool that uses natural language processing (NLP) and sentiment analysis can allow you to learn how they feel about you, too.
Social analytics: Social media also provides a detailed picture of your customers, including not only demographic data, but also an understanding of what they talk about, which brands they interact with, and what their interests are. Social analytics tools can identify data patterns that can guide your business decisions.
Astute's suite of smart consumer engagement software enables restaurants to provide the leading edge digital experiences their customers crave. Learn more about how we help companies like yours succeed.