What Retailers Need To Know About The In-Store Experience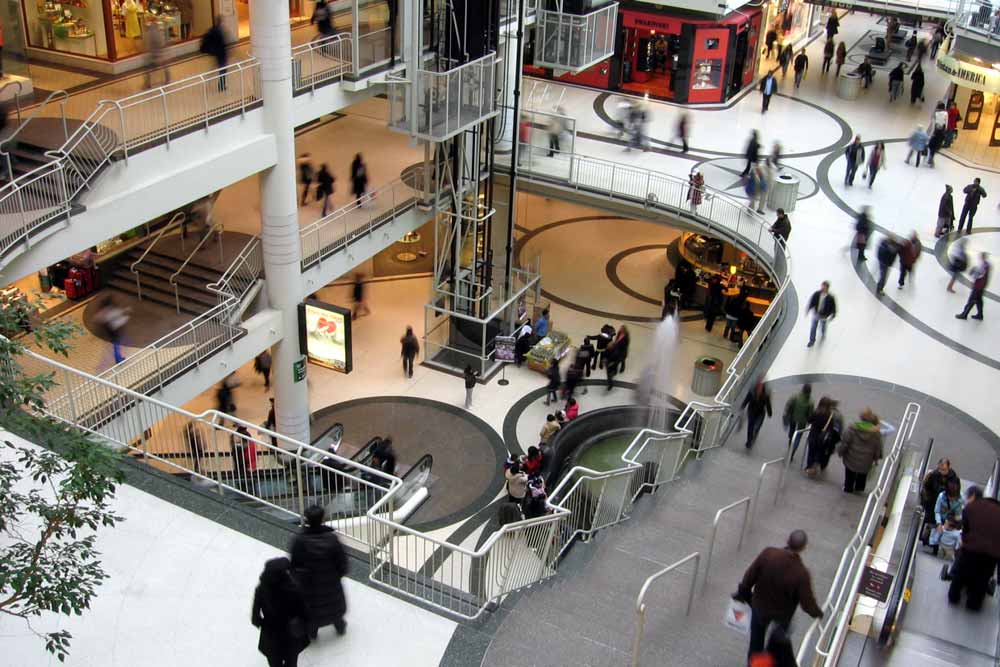 The rise of e-commerce has happened fast, and online retail sales continue to reach new heights. Recently, the US Commerce Department reported that Q2 2017 e-commerce sales were expected to hit $111.5 billion, a 16.2% increase from a year earlier. Many herald this as the beginning of the end of the in-store experience.  
But there is still a place for brick-and-mortar in a digital world. For example, Amazon just bought Whole Foods for $13.7 billion. Hermann Simon, founder and chairman of the consulting firm Simon-Kucher & Partners, recently wrote in an article for the Harvard Business Review that:
"By buying Whole Foods, Amazon gets virtually limitless possibilities to test products and services, test price points and assortment interactions, redefine the price perception for organic and healthier foods, merge offline and online shopping experiences, and perhaps test home delivery or store pickup with ideal early adopters."
Another great example is Vistaprint, who is opening its first brick-and-mortar store after 20 years in business. According to the Global and Mail, Vistaprint's move to providing an offline experience was the result of listening to its customers, who wanted to be able to go somewhere where they could actually see, touch and feel the products.
What is the role of the physical store?
It's clear that traditional shopping still plays a key part in the modern market, but the role of brick-and-mortar has certainly changed with the emergence of the omni-channel customer experience. The digital influence cannot be denied, and to meet the demands of today's consumers, brands need to rethink how they coordinate in-store and online experiences. Let's look at a few ways in which companies are reshaping these shopping dynamics and leading the charge for the next generation of retail. 
Many brands are using their real estate to facilitate in-store pickups for items purchased online. For example, Nordstrom is taking this concept to the extreme by launching a new concept store, Nordstrom Local store. This store will offer manicures, a bar that sells coffee and alcohol, and in-store pickup for online orders, but no stock that you can actually buy in-store.
As an article from McKinsey and Company pointed out, with online retail creating choice overload, consumers are beginning to appreciate curated retail concepts. "Pop up" stores like the new Nordstrom Local Store, provide distinctive products for a short period. Also retailers are looking at merging the retail experience with different experiences, such as learning and entertainment. One great example of this is my local kitchen supply store, which now uses their retail space to offer cooking classes. Another example is Mountain Equipment Coop (MEC), which organizes a range of different outdoor activities such as guided mountain bike trips.
The incredible influence of digital on the in-store experience
Brands are certainly taking a more scientific approach to creating storefront experiences, but how does multi-channel shopping impact the bottom-line results of retail revenue? As eMarketer reported, 98% of companies believe that in-store customers are influenced by the use of digital devices as they research products and compare prices across the web. It's safe to say that this trend will only gain momentum into the future.   
According to a survey by mobile loyalty company SessionM and reported by TotalRetail, 90% of consumers said they use their phone while shopping in stores. So rather than forcing customers to adopt a digital or brick-and-mortar approach to retail, brands must accept the fact that there is no longer a right or wrong way to shop.
As Thierry Hay-Sabourin, VP of ecommerce at Best Buy, said when he sat down with Marketing Mag, "We don't see the customer as the in-store customer or the online customer. They're just the customer."
Therefore, retail brands need to facilitate seamless experiences that span the digital and physical realms, and provide personalized support each step of the way. Retailers that fully adopt this customer-centric mindset will be the ones to deliver the best possible experiences.
Identifying areas of improvement
Retailers need to understand the "wants and needs" of their customers if they want to successfully navigate this new chapter of in-store shopping. This means that reliable streams of data from the voice of the customer are required to inform brands which areas they need to focus on in their development.
Not all forms of feedback are equal, of course. The most accurate and authentic type comes in the moment of truth, directly after a customer has accomplished a specific task. For example, asking for feedback from customers once they have made a purchase in-store or on a website. Even though a customer may have made a purchase on your website or in-store, it doesn't always mean that their experience was a positive one.
For example, looking at the feedback provided by purchasers for one of our clients, it became clear that some purchasers tried to add multiple items to the shopping cart, but experienced an issue where their entire cart history was wiped. Many of these purchasers then decided to add the items they only really needed, instead of redoing the original order, leading to a significant decrease in potential sales that this client could have gotten from these purchasers. This applies equally for the in-store experience, where using a receipt-based survey can uncover customer pain points and how individual stores are performing compared to other stores across the country or worldwide. Also, doing this can help gauge how the in-store experience is impacting the online experience, and vice-versa.
With details about every aspect of the omni-channel experience, retailers can better bridge the gaps from the online to the brick-and-mortar experience. At the end of the day, it's all about experience, and providing the most seamless experience for the customer, whether they are physically in your store, or navigating your website wherever they may be.
Get the support you need to drive CX excellence in every experience. Schedule a live demo of Astute's end-to-end customer engagement platform.
This article was originally published on iperceptions.com, and written by Duff Anderson, Co-founder of iperceptions.
Top image source: John Vetterli on Flickr (CC BY-SA 4.0)