Kick Your Auto CX Into High Gear With These 10 Questions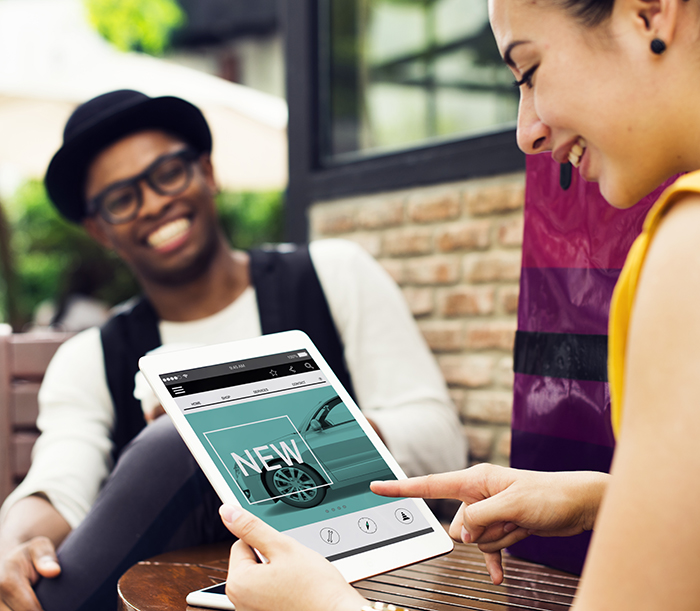 [Estimated read time: 4 minutes]
Auto OEMs and dealers have historically put most of their focus on the sale of the car, leaving the customer experience during the rest of the consumer lifecycle somewhat neglected. In an industry where the average purchase stage lasts at most a month or two while the ownership stage can go on for a decade, that strategy often results in some huge missed opportunities. As Accenture explains, "The first brands…to create a sustained customer engagement model will increase service and re-purchase loyalty that will help drive a sustainable competitive advantage."
But what does a "sustained customer engagement model" look like for auto brands?
It's Connected, Consistent, and Digital
If given the opportunity, 75% of drivers would consider moving the entire car-buying process online, including financing, price negotiation, back office paperwork, and home delivery. Nearly two-thirds of buyers are already initiating the process online, and four out of five now use at least one digital channel to research vehicles (with more than half saying the industry needs to make improvements in that area).
But digitizing the process is only the first step, the bare minimum necessary to stop customers from walking away from your brand early on. Instead, to truly differentiate your auto brand, you need to create consistent and connected journeys from the first interaction, during the research stage, to the purchase itself, and throughout the ownership experience.
Here are a few questions to help you determine if you're providing a connected, consistent, and digital customer experience (CX):
It Uses Big Data to Create Personalized Experiences
Thanks to expectations set by top companies in all industries, consumers now expect highly personalized engagement at every touch point. They want you to know who they are, which vehicles they're considering, and what interactions they've already had with your brand. And if you aren't able to provide all of that, they have no qualms about giving your competitor a chance to meet those demands.
That level of personalization takes a lot of data. But more than that, it takes smart processes around collecting, storing, and using that data. Many auto brands keep OEMs and dealerships in silos, but consumers don't make the distinction—they want a seamless back-and-forth flow between the two. To ensure that seamless experience, you need to integrate data from every communication channel through a unified CRM, creating a 360-degree view of each customer and giving you the ability to provide personalization throughout the customer lifecycle.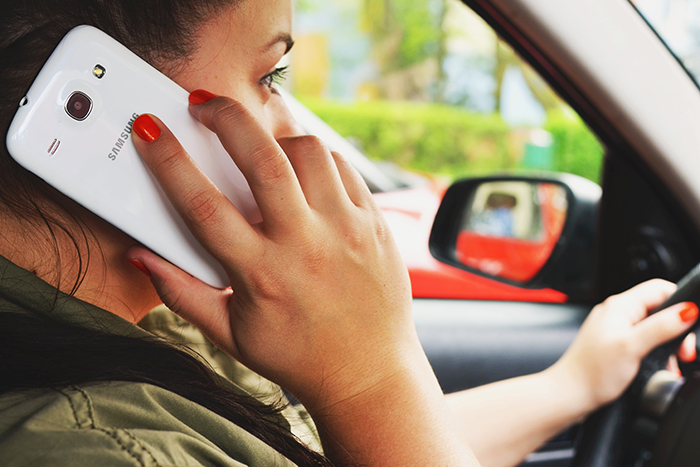 Ask yourself the following questions to find out if you're meeting consumers' expectations for personalization:
Do you have a dynamic website that can feature different content for each visitor—from a Millennial to a retired grandmother and everyone in between? (74% of consumers get frustrated with websites when content, offers, ads, and promotions appear to have nothing to do with their interests.)
Are you sending ongoing maintenance and service reminders tailored to each customer? (77% of consumers have a more favorable view of brands that contact them with proactive notifications.)
Can contact center agents see complete customer data and previous interactions from across all channels? (72% of consumers now expect an agent to know their contact information and purchase and service history from the moment their support interaction begins.)
It's Optimized for Mobile
Almost two-thirds of online traffic now happens on mobile devices. Consumers are attached—sometimes literally!—to their smartphones and tablets, and optimizing your digital channels for mobile is no longer optional, for both OEMs and dealerships.
Are you keeping up with car buyers' online behavior? Use these questions to discover any holes in your mobile strategy:
Are all your relevant websites mobile-responsive, even if you have a mobile app? (In the past year, U.S. websites have seen a 20% increase in mobile's share of online sessions.)
Do you test your mobile sites regularly to ensure buyers are able to find the information they need? (Mobile device owners engage in online research and purchases at higher rates than the overall population.)
Can customers access self-service via your mobile site and app (if applicable)? (66% of consumers have a more favorable view of a brand or organization whose self-service offering is mobile-responsive.)
If you answered no to any of the 10 questions above, it's time to dedicate some resources to updating your customer experience at the key stages of the car purchasing and ownership lifecycle, which begins with mapping your customer journeys to identify areas of weakness and potential opportunities for improvement.
When you're ready, Astute's smart software can help you implement the right changes to ensure you will be able to adapt and thrive in this rapidly changing market. Learn more about how we help companies in the auto industry.
Related Content