Personalized Customer Experience: How to Rise to the Challenge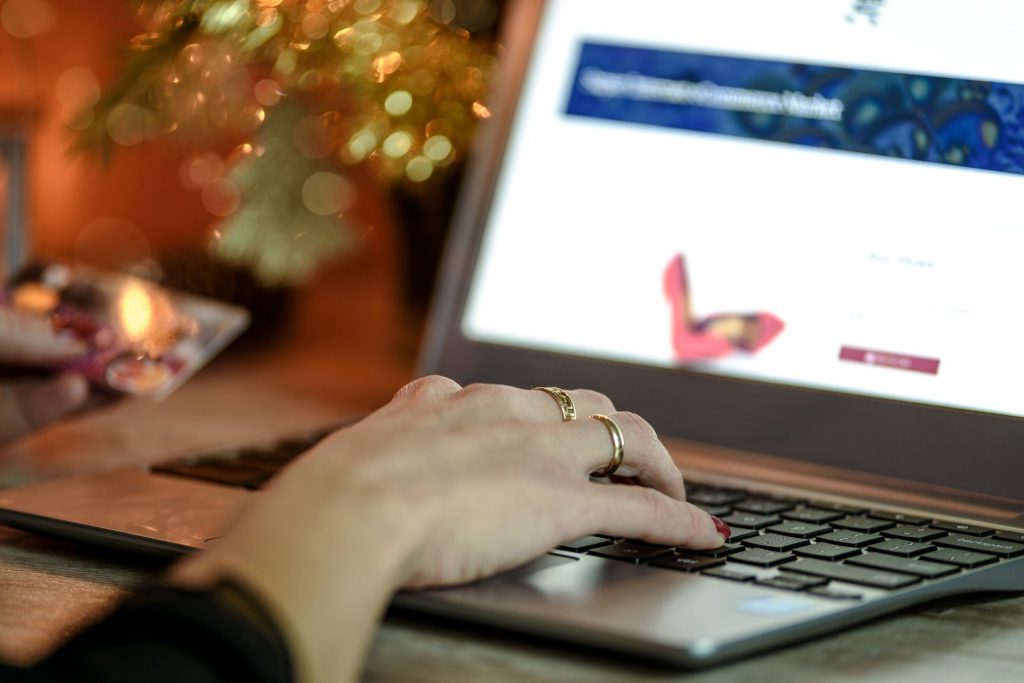 [Estimated read time: 4 minutes]
Although many companies acknowledge that the customer experience is paramount to their success, they vary in their approaches to improving it. That's why Astute developed our Customer Experience Maturity Framework — to help companies understand their current status and figure out what to do next.
In this blog series, we are exploring each of the five core CX competencies, what factors matter to their success, and what levels of maturity can be achieved. This installment deals with personalization, which 94% of customer experience and marketing professionals report as a crucial element to meeting their annual goals. Let's take a closer look…
Personalization Maturity Factors
As consumers, we share a lot of data with brands — personal information, purchase history, preferences, and so on. Because of this, consumers rightfully expect companies to leverage that data to personalize experiences. In fact, personalization has been shown to increase online sales and website performance by 19% over a 12-month period.
Here are the factors that are important for your personalization strategy:
How many data points are used for personalization

Which customer data points are used in personalized interactions

Consistency of personalization across channels

Whether personalization is used in both proactive and reactive communications

The 5 Levels of Personalization Maturity
Level 1
Characteristics
At the first level of personalization maturity, companies are collecting customer information, but they're not using it to personalize any interactions. As a result, customers receive standardized responses.
How to move to Level 2
To reach Level 2, start leveraging the data you've collected to add basic personalization to customer communications; for example, thanking the customer by name in a purchase confirmation email. Also think about using segmentation to tailor responses, instead of having each response be one-size-fits-all.
Level 2
Characteristics
Companies at Level 2 have begun using basic customer data, such as names and locations, as well as segmentation, such as gender or age, to personalize interactions.
How to move to Level 3
Take it to the next level by using more robust customer data, such as interaction history, past purchases, and communication preferences to personalize responses even further. When customers feel you know them and care about them, they are more likely to stay loyal to your brand.
Level 3
Characteristics
Level 3 companies use a wide range of customer data to tailor responses. For example, customers may receive communications that are personalized based on past interactions, previous purchases, and stated preferences.
How to move to Level 4
The main distinction between Level 3 and Level 4 is reactive communication vs. proactive communication. To reach Level 4, make sure you are personalizing proactive customer interactions (such as a coupon offer) to the same degree as reactive interactions (such as a reservation confirmation). As an example, the next time a customer lands on your site, you could use data on what they have purchased in the past to provide them with highly tailored product suggestions.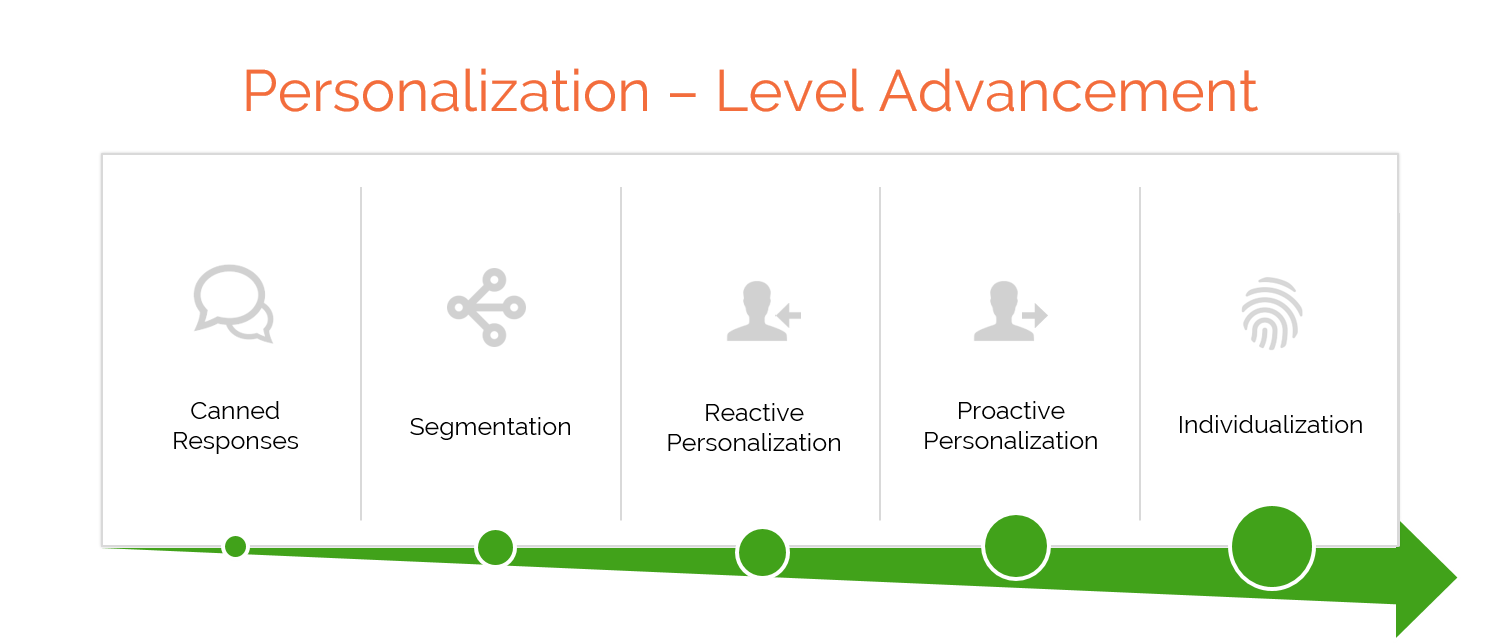 Level 4
Characteristics
At Level 4, you're applying the same high level of personalization to both reactive and proactive customer communications. You are probably also experiencing increased website engagement and/or conversions as a result.
How to move to Level 5
Focus on making experiences consistent across all your communication channels. No matter how a customer chooses to interact with you, they should have an experience that feels individually tailored to them. Since 40% of online shoppers buy more from retailers that use cross-channel personalization, this strategy has huge upside.
Level 5
Characteristics
Level 5 companies have attained the fullest expression of personalization: individualization. Customers receive highly tailored communications that are consistent regardless of channel. As a result, you may be seeing improvements in metrics such as online sales, site performance, and marketing ROI.
If you've reached this level, be proud! But also be wary: many organizations who embrace personalization can take it too far, adding personalization to every interaction, regardless of whether it actually adds value. It's a good idea to walk through your customer journeys and identify areas where personalization may not be contributing to business outcomes.
Getting personalization right is a top priority for brands — and doing so brings great rewards. Wondering where your personalization strategy currently stands? Take the Customer Experience Maturity Assessment to find out.
Related Content