Proactive Customer Communication in 5 Simple Steps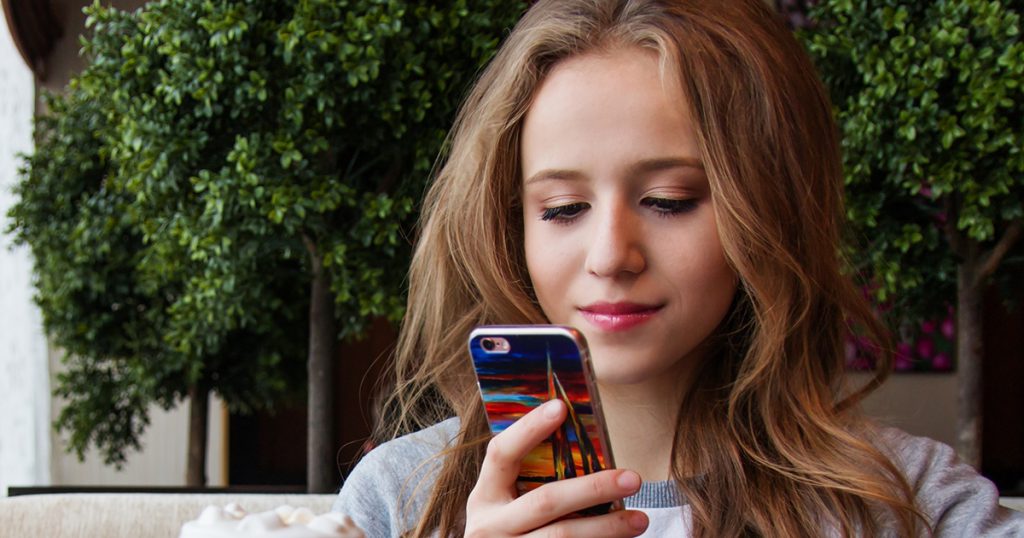 [Estimated read time: 5 minutes]
The concept of anticipatory service has been around for decades (Ritz-Carlton has built a brand around it), but while today's customers are still delighted by that level of attention, what they really want is for you to make their lives easier. And that takes proactive communication.
Follow these five simple steps to get started.
1. Escalate interactions intelligently
Customers browsing your e-commerce site or using digital self-service often encounter issues only a live agent can solve. In fact, 83% of consumers require some degree of support while making an online purchase. Using intelligent escalation tools, you can offer that assistance before the customer has to ask.
We call this "reacting proactively." It sounds like an oxymoron, but what we mean is that you're proactively engaging the customer by reacting to patterns in current and past behavior, interaction history, and account information. You can pre-define criteria to identify individuals who are at a crossroads, such as deciding between making a purchase and abandoning their cart, or who are considering switching brands because of a product or service issue.
For example, you can decide to trigger escalation when the customer:
Is in a preferred segment (e.g., loyalty program member or high-value customer)

Uses language that indicates frustration or distress

Has asked the same question several times

Indicates in a feedback survey that they weren't satisfied with the answer

Has looked at a product multiple times without purchasing it
Over 40% of consumers say that having questions answered by a live person while in the middle of an online purchase is one of the most important features a website can offer. By stepping in at the exact right moment with the help they need, you can save the sale, and their loyalty.
2. Send personalized push notifications
Three out of four consumers have a more favorable view of brands that contact them with proactive customer service notifications. But you should use restraint when deciding when and why to send them on mobile devices. According to Forrester, the top reason U.S. smartphone owners opt in to push notifications is that they want to be alerted to timely information.
An airline could notify a traveler at the moment check-in for their flight opens and include a link to their digital boarding pass. A bank could alert a customer to suspicious activity on their credit card and provide the direct phone number for the fraud department. Or a retail company could send a coupon when a shopper approaches one of its brick-and-mortar stores.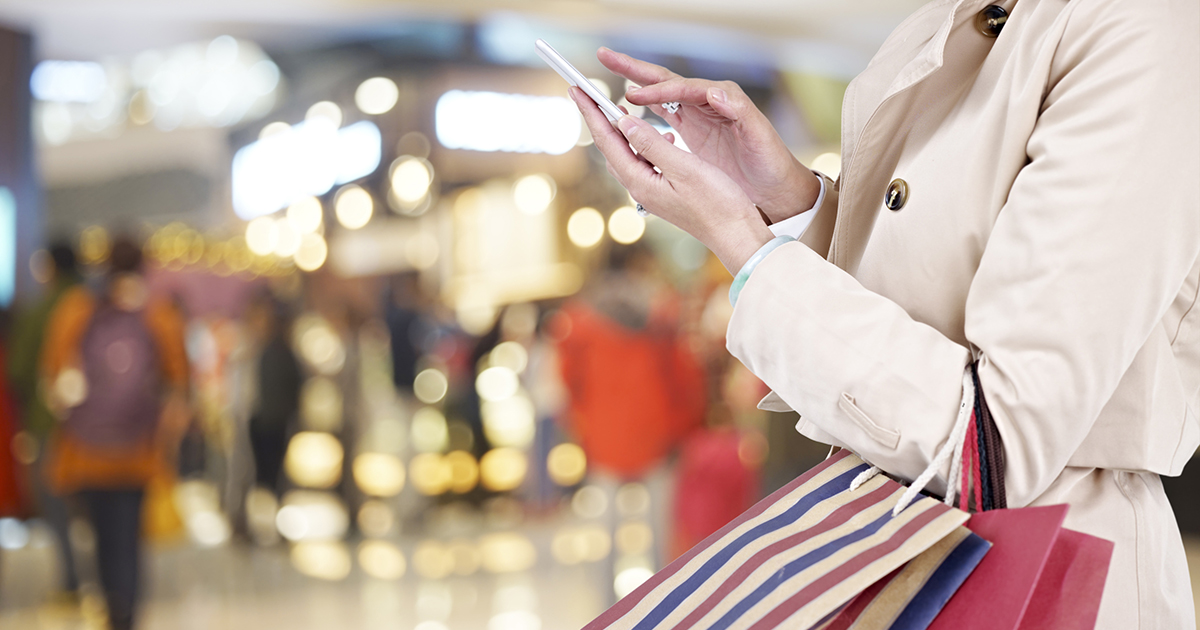 3. Detect (and disclose) emerging issues
Customers hate uncertainty, and the best way to combat it is by being both proactive and transparent. That's why this step can have a significant effect on your CSAT scores and retention rates.
Through a combination of advanced technologies—including social listening, natural language processing, and real-time analytics—you can monitor trending topics and sentiments to identify potential problems early.
In some cases, such as a bug on your website, you can fix the issue and move on. But in others, you should remember the value customers place on transparency and make sure they hear about the issue from you. For instance, if you find out that the bug was causing discounts to be calculated incorrectly, you should let the affected customers know before it starts trending on Twitter.
4. Make smart knowledgebase updates
Almost 80% of consumers expect to get the answer they need from self-service, yet only a few companies are using a knowledgebase that makes that likely.
Depending on the size of your business, the possible topics you could address might number in the thousands, or even more. How do you decide which ones are a priority? Most companies use anecdotal evidence to make assumptions about what's missing. Others are a little more advanced, mining call logs, emails, chat transcripts, and social posts to identify popular subjects.
But a smart knowledgebase can learn from customer interactions and alert you to specific gaps and emerging topics. It helps you discover what consumers need to know, so you can make strategic, proactive updates.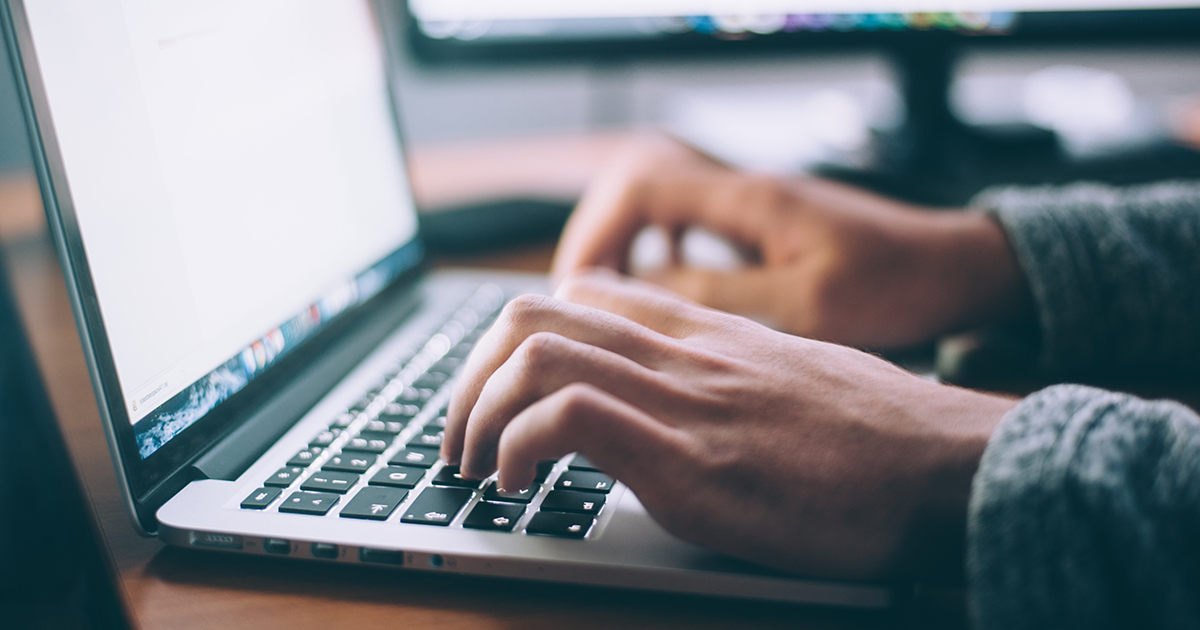 5. Listen for social mentions
There's no shortage of statistics about consumers' expectations for how brands respond to complaints on social media: 72% of Twitter users expect brands to reply within an hour, customers are 30% more likely to recommend a responsive business, and 69% of consumers who tweet a complaint feel more favorable about the business if it replies.
But those consumers go from satisfied to delighted when the brand responds proactively. Tesco Mobile's Twitter feed is a great example. In addition to their engagement techniques and just the right amount of snark, what makes them so successful is their habit of replying to posts they haven't been tagged in. Here's a good example: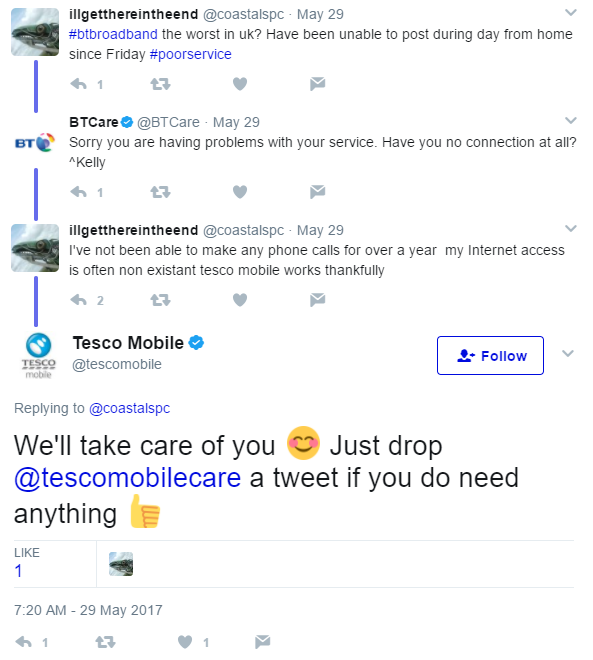 This technique is especially effective for negative posts. Consumers are more likely to share honest feedback with friends and family than with you, but you can use a social listening tool to find discussions about your brand, and take the opportunity to jump in with assistance before you're even asked.
If you can offer consumers help before they know they need it, alert them to small issues before they become big problems, and answer questions they haven't asked yet, you will set yourself apart from your competitors. Astute's suite of smart consumer engagement software includes everything you need to succeed. Request a personalized demo to learn more.
Related Content