Real Talk on Chatbots: 6 Best Practices for Virtual Agents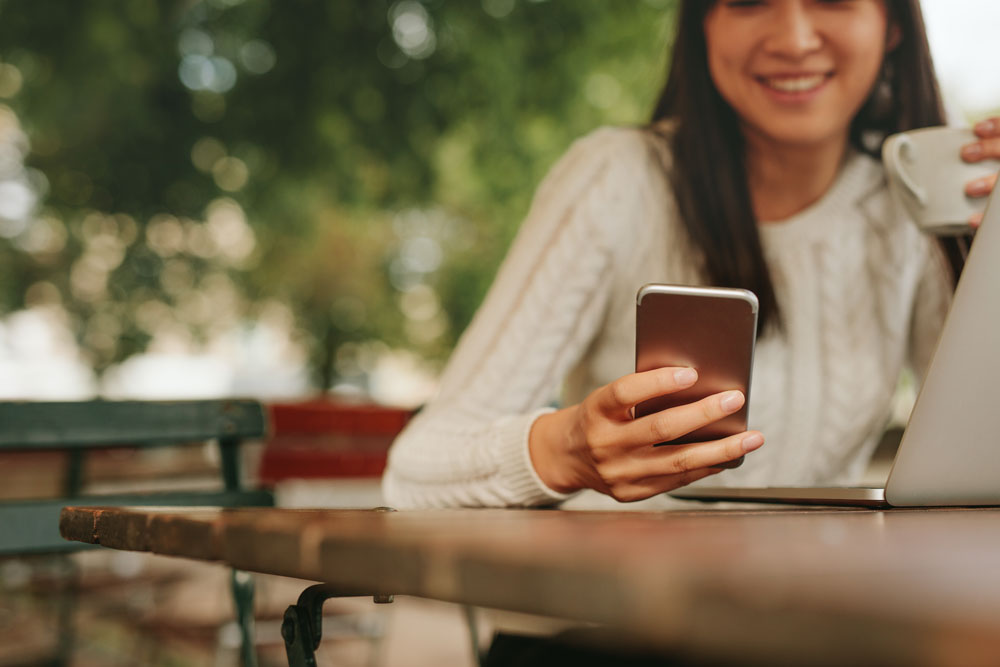 Companies across a range of industries have embraced chatbots to drive enhanced customer self-service experiences. Many organizations are already working on their next version of a bot as they explore what this technology can do for CX.
As with any exciting new tech, it's easy to get carried away and want to deploy a bot quickly. But you'll get more value from your virtual agent in the long run if you take a step back and think strategically and holistically about customer self-service.
Why are companies embracing chatbots for customer service?
Self-service chatbots offer a variety of benefits, including:
Quick, conversational, always-on answers

Optimized responses across channels

Seamless, in-context escalation to agents
And consumers are embracing the technology, too. Studies show that consumers are mainly interested in chatbots because they want instant responses to questions 24 hours a day, and 35% of people say they would use a chatbot to resolve a problem or look for detailed answers. While the Millennial generation is often cited as a driver of this emerging technology, it turns out Baby Boomers are just as interested in using chatbots to answer questions and solve issues.
How bots can go wrong
Implementing any new process or technology is bound to have challenges, but when chatbots go wrong, there are a few reasons why that might happen.
Deploying a bot only for the sake of bots: Companies can be drawn into the allure of the new technology and implement a chatbot just because they can or because other companies are.
Lack of cross-functional collaboration: Chatbots for customer self-service are often deployed on sites, mobile apps and social messaging – channels where a variety of teams have a stake. Chatbot initiatives can fail when one team does not involve other stakeholders in the project.
Inability of the bot to understand customer intent: Bots that don't use natural language processing, understanding, or generation (NLP/NLU/NLG) technology to understand the intent behind what customers are saying can lead to frustrating experiences and contact or channel abandonment.
Lack of a clear escalation path: When customers need more help during an interaction, and can't readily find it or are forced to repeat themselves to an agent, they can often feel as if they don't understand the technology and become even more frustrated.
Assuming bots will replace apps: A lot of the bot hype predicted that bots were the new apps. While that hasn't come to be, self-service chatbots can be a vital component for in-app support.
Assuming bots will replace agents: Chatbots are excellent at handling routine customer questions and tasks, but there are some interactions that will always require a human touch. It's important to understand that bots and live agents work best when they work together.
Many of the above issues can be solved by approaching chatbots as a tool, a means to an end. And that end is providing the convenience and instant self-service resolutions that customers expect from brands.
6 elements of a practical approach to chatbots
Avoiding the pitfalls above can help ensure a successful chatbot implementation, but there are six other factors to consider as you get started:
1. Define your success metrics: What does "good" look like? How will you evaluate whether the self-service initiative is a win? Some companies use metrics like contact deflection and first-contact resolution to understand the effectiveness and quality of resolutions provided.
2. Break the silos: Who else in your organization cares about the impact to your customer experience? Getting input from other parts of the company and keeping them in the loop can help avoid any unpleasant surprises at launch. At a minimum, the customer care, marketing, and digital teams should all be involved, and including an executive sponsor can go a long way to smoothing the road.
3. Think version one: The first version of your chatbot might be narrowly focused, only executing a subset of use cases – and that's completely fine. In fact, it's better to approach a digital self-service deployment in phases to make sure the execution is spot-on.
4. Don't forget about your agents: How will your agents and the chatbot work together? The best approach is a blended one, so it's wise to think through which customer interactions the chatbot will handle, which ones the agents will handle, and when and how interactions should be passed between the two.
5. Build once, deploy multiple places: The most scalable self-service approach is to find a bot platform where you can build core framework and then rinse-and-repeat across different channels, like your website, mobile app, or Facebook Messenger.
6. Get more value using VOC: As customers interact with your chatbot, they're giving you valuable voice of customer data, shedding light their top concerns and challenges. Leverage that unstructured data to better understand your customers' perspectives as well as to find any gaps in the answers your chatbot is delivering.
Planning a cohesive self-service strategy using the benefits of chatbot technology can deliver substantial value, both by deflecting high-cost consumer interactions from the contact center and by improving the digital customer experience. The experts at Astute would love to work with you to develop a customer self-service plan. Get in touch with us today to tell us about your CX goals.