Real-Time Relevance: Keeping Up with Customers in the Digital Age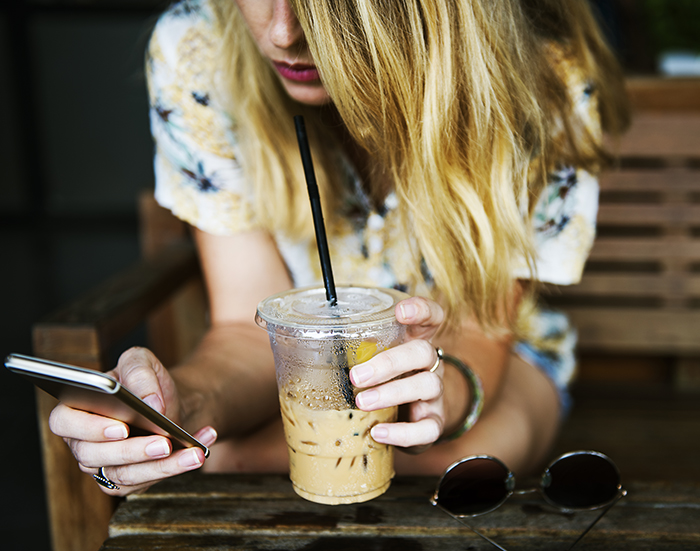 [Estimated read time: 4 minutes]
It's 2017, yet some companies still only offer an 800 number and an email address when you need to contact them. Put toe-to-toe against a business that offers social care, video chat, and messenger bots, which one do you think customers will choose? We don't need to guess: More than two-thirds would call the first option "outdated or old-fashioned." In a market where service is the key differentiator (over price and product), no company can afford to become irrelevant.
Staying Relevant vs. Investing in Fads
Many businesses are hesitant to adopt new technologies because they don't know which ones will stick around and which are just passing fads. No matter how big your budget, you don't want to put resources toward a channel or feature that your customers won't use.
In the past, the only way to combat that concern was to wait for competitors to try a new trend and monitor their success or failure. Of course no one wants to be the guinea pig, but the wait-and-see approach comes with a big risk—if the new offering is a hit, you're already behind, and on the road to irrelevance.
Giving Your Customers What They Want
Today, technology can help you level the playing field by taking you straight to the source: your customers.
Voice of Customer
By combining data from multiple direct and indirect sources, a voice of customer (VOC) program gives you a complete picture of your customers and their experience with your brand. It's an efficient way to find areas of improvement that could be addressed through new technologies. For example, you might discover that your customers are frustrated because your support is only available during business hours and decide to implement a self-service portal on your website.
Social Listening
One of the biggest sources of VOC data is social media, because you can hear not just what customers are saying to you, but also what they're saying about you. In addition, through natural language processing (NLP) and sentiment analysis, you can learn how customers feel about you, your products, your competitors, or any other topic that interests you. If your competitor has developed a new mobile app, social listening can track consumers' responses, which will help you decide if you should follow suit.
Social Analytics
Smart social analytics look at who your customers are, what else they talk about, which brands they interact with, and what their interests are. Among many other capabilities, social analytics can identify patterns in the data such as "consumers who like your deodorant tend to be sports fans" or "Millennials who stay in your upscale hotels follow technology brands." These patterns can give you insight into how best to communicate with different market segments.
Command Centers
A command center tracks all of the above information in real-time and displays it graphically on an interactive dashboard. It's ideal for monitoring the reaction to a new feature or product, allowing you to address problems quickly and make small adjustments on the fly before most consumers are even aware of an issue. The right command center can also help you promote your brand by identifying influencers to engage and evaluating ad campaigns.
Four Technologies to Consider
As you start the process of learning more about what your customers want and identifying the steps you need to take to ensure your brand stays relevant, consider these four popular technologies:
1. Chatbots
Powered by natural language processing (NLP), deep learning, and artificial narrow intelligence (ANI), chatbots are perfect for routine tasks like changing account information, confirming reservations, or tracking order status. They can also be used for conversational commerce and as a friendly interface for a knowledgebase. Customers love chatbots because they're available 24/7 and provide fast, personalized service.
2. Video Chat
While text chat and voice can accommodate most agent interactions, some require the face-to-face communication of video chat. The channel is ideal for tech support, product demonstrations, and damage assessment and documentation. Three-fourths of Kindle Fire customer questions now come through Amazon's Mayday video chat service.
3. Social Care
Since the early days of social media, brands have used the channel for marketing and engagement. Now consumers them to provide support there as well: 67% have visited a company's social media page for service, compared to only 33% for marketing content. Social care is a plus for brands too: the average cost of social media response is $1 vs. $6 for traditional call center interaction.
4. Mobile
Over half of mobile shoppers are younger than 40, but consumers of all ages are increasingly turning to their smartphones and tablets for all phases of the customer lifecycle. Interestingly, 75% have used their phones to browse for products while in a brick-and-mortar store, and 25% have actually made an online purchase. Despite this popularity, many brands only provide limited customer support, if any at all, through their mobile site or app.
Astute helps you stay relevant on two fronts: 1) Our voice of customer tools help you identify gaps in your customer experience, and 2) our leading-edge software solutions ensure consumers receive the advanced service and support they demand, across all the channels they prefer. 
Request a live demo to learn more.
Related Content