Second Half Update: How Are Your CX Priorities Holding Up?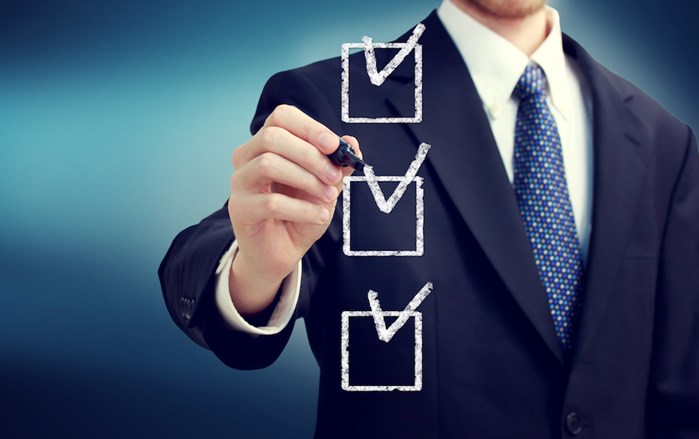 As we move into the second half of the year, it's important to take a step back and look at the goals and objectives you set for your business back in January or before. You might not have kept that New Year's Resolution to join a gym (and that's okay!), but those aren't the only New Year's goals that may need another look, especially when it comes to your business.
Have you been keeping track of the areas you set out to improve above and beyond your bottom line? What if those areas have changed or your organizational needs have evolved? It never hurts re-assess your needs, goals, and progress thus far and strategically consider what steps to take next.
To give you some ideas as to where other CX business leaders are directing their priorities, here are the top three focus areas Astute found in our Market Trends Survey released earlier this year.
1. Improve decisions through better data and actionable insights
Nearly a quarter of respondents wanted to make better, more informed data-driven decisions, which continues to be a trend as organizations work to make the most of the customer data they collect. Using the data you collect in the right ways to uncover the most relevant insights can help your organization realize revenue growth throughout the year as you leverage the data to improve your products/services and enhance the overall customer experience, which can in turn develop stronger brand loyalty in the long run.
2. Protect and grow market share by staying relevant
In a world where the markets are constantly evolving based on trends and technology, keeping up with consumer preferences to maintain relevance was the second-most important priority for Astute survey respondents. This can apply to everything from incorporating chatbots and automation into your customer experience, to keeping up to date amid changing regulatory environments, to increasing your social presence to build brand equity with new audiences. It's an ongoing challenge facing most organizations today, but the good news is that you're not alone, and there are a variety of CX and social solutions available to help your team stay ahead of the trends.
3. Improve CX through effortless and connected experiences
A similar number of respondents to our survey indicated that they wanted to focus on improving their customer engagement strategy across multiple channels, including mobile, social, phone and beyond. Customers are more likely stay loyal to brands that offer consistent, seamless experiences no matter where the customer chooses to engage, and the right customer engagement technology can help you make those important connections.
Beyond those top three concerns, increasing website conversions and increasing call center efficiency rounded out the rest of survey respondents' top priorities for the year. All of these initiatives can be achieved within a calendar year if you find ways you can actively integrate automation and personalization across your organization. Now that we're halfway through the year, take a moment to check back at your plans and see where you are today and whether those initial goals are still useful or relevant.
For more 2018 benchmarks and CX market trends, download the full Astute Market Trends Research report to see how much business leaders are focusing on CX, where they're allocating investments for the year, and how they're prioritizing by industry and business role.