The 8 Messaging Apps Marketers Need to Know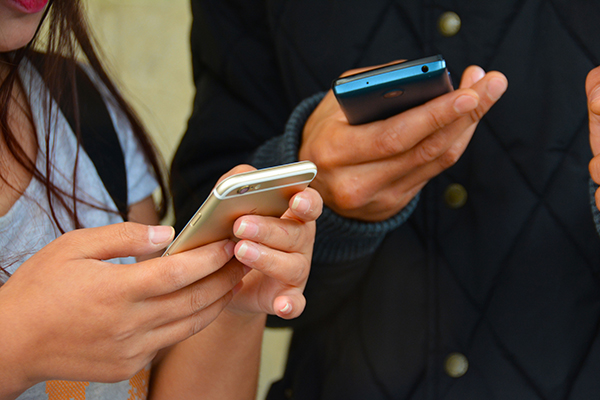 [Estimated read time: 4 minutes]
As we talked about recently, messaging apps can be a marketer's dream. They make up 6 of the 10 top smartphone apps globally, and their popularity keeps growing, especially among Millennials and Generation Z teens. As the space expands, existing platforms continue to evolve while new ones keep popping up. And each one has different implications for brands.
Here are the important chat apps—both established and up-and-coming—to have on your radar:
1. WhatsApp
Though not widely used in the U.S., WhatsApp still boasts one billion users, or—as the company puts it—nearly one in seven people on Earth. In 2014, WhatsApp was purchased by Facebook for $19 billion.
In many countries, consumers are charged for each SMS (text) message, and in developing economies, the mobile infrastructure is still unreliable. So the biggest draw of WhatsApp is the ability to message across mobile platforms (iPhone, Android, Blackberry, etc.) using data or wifi instead of SMS. Users can also create groups and send images, video, and audio messages.
2. Facebook Messenger
In July 2016, Facebook announced that one billion people use its Messenger app every month—second only to the company's other chat app, WhatsApp.
Facebook has been making a big push for brands to start using the app for more than just customer engagement. It's positioning Messenger as a platform for customer service, promotions, and ecommerce (72% of the app's users already purchase products online). And the addition of chatbots, which can perform many of the necessary tasks (for example, looking up order status or reserving a hotel room), has opened up a whole new world of possibilities.  
3. LINE
LINE is the top chat app in Japan (where it started), Thailand, and Taiwan, with an estimated 700 million users. App users can make free international voice and video calls to each other and with the app's Timeline feature, they can exchange stories with friends by sharing texts, photos, videos, and stickers.
The LINE@ app extends LINE to brands, allowing them to send one-to-one messages to users and set up announcement pages with coupons, contests, polls, images, links, and more. Users can make in-app purchases through LINE Pay.
4. Viber
Viber has just shy of 700 million users globally. Similar to LINE, the app offers free international calls and texts. But it's now working to expand its place in the market. Scott Nelson, Viber's head of North America, said, "Between games, stickers and public chats, we're moving toward what we call an ecosystem of entertainment and a lifestyle portal."
Similar to LINE, Viber lets brands create official accounts to communicate with fans for promotion and engagement.
5. WeChat
WeChat (pronounced WAY-chat) is China's chat app, with over 600 million monthly users. Wired calls it "The Everything App" because consumers use it for so much more than just communication: "They use it to book train tickets and get their laundry done, order dinner and play the lottery, pick out clothes and play videogames. It's the remote control for your smart home, a mobile bank, and a way to renew your visa."
Unlike most other messaging apps, WeChat allows "traditional" advertising (that is, ads like you would see in your Facebook news feed). Though that only accounts for about 15% of its revenue; it brings in the rest through services.
6. KakaoTalk
KakaoTalk is installed on 93% of smartphones in Korea. Three-fourths of the country's 50 million people use the app, along with another 10.8 million globally.
KakaoTalk is Korea's equivalent of China's WeChat (actually, KakaoTalk was the original that WeChat was modeled after). The app is almost a substitute for the internet in the daily lives of Koreans. Users can search, check the news, talk to friends, order dinner, play games, etc.   
7. Kik
Kik has 300 million users in 230 countries worldwide. Its distinction is its anonymity. While most other chat app accounts are tied to users' phone numbers (or, in the case of Messenger, their Facebook accounts), Kik just has usernames.
The app allows for highly-targeted ads, and even lets brands talk to individual users. In 2015, Kik introduced sponsored chatbots, and in less than a year, 16 million consumers used them to exchange 500 million messages with brands.
8. Snapchat
Despite its name, Snapchat is often lumped in with social media platforms instead of chat platforms. But because its primary function is communication, not broadcasting, it should be considered a messenger. Although the app is moving closer to the line with the recent addition of Stories—which allow users to make their snaps visible to everyone—at its heart, it is a messaging app.
Snapchat also recently added Discover, which helps brands connect with the app's coveted user base: it has 100 million daily users, and in the 18-24 age group, it earns more daily check-ins than Facebook. Over 10% of U.S. teens say they use the app every day.
Finally, Snapchatters can use Snapcash to send money to friends through the app. It's only a matter of time before that functionality is expanded to allow users to send money to brands as well.
How Astute Can Help
Every messaging app brings different pros and cons for marketers, which can make it difficult to determine the best option. Astute can help you navigate this new space and give you the right technology to successfully engage with your customers through chat. To learn more, request a demo.