The Changing Customer Experience, Part 1: New Trends in Travel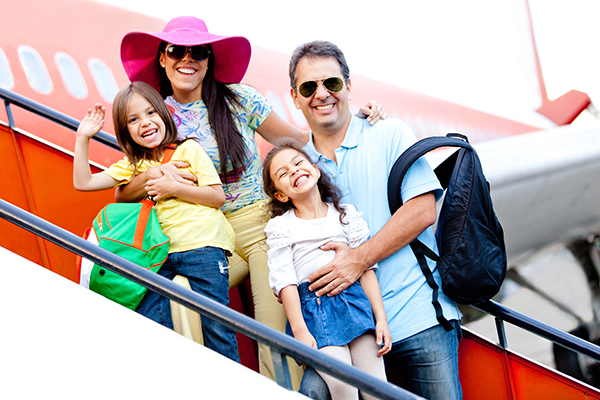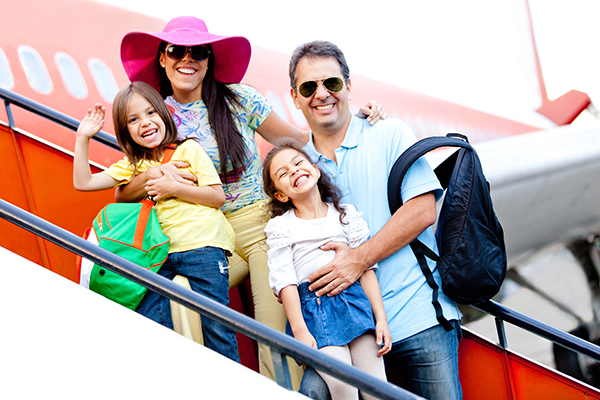 [Estimated read time: 6 minutes]
With today's widespread use of social media and online review sites, it only takes travelers a minute to tell hundreds of people exactly how their trip was. And those opinions carry a lot of weight with consumers booking a flight or hotel.
Affordable, on-time, and satisfactory is no longer enough to set you apart. You need to find ways to create delightful and memorable customer experiences.
Here are five trends to help you get the five-star reviews you need to differentiate yourself:
1. Air travelers are demanding actionable information
Consumers understand that travel comes with a level of uncertainty, but they're no longer accepting the industry's status quo lack of communication. Travelers are more frustrated about being kept in the dark about problems than they are about the problems themselves.

They want robust, transparent, and real-time updates that empower them to take charge of their travel experiences.
The International Air Transport Association (IATA) found that 81% of travelers want the ability to track their bags at any point during their journey, and 93% want real-time flight status updates.
Successful airlines are also providing location- and context-aware interactions. This means knowing not just where travelers are, but also what stage of their trip they're in: before, during, or after.

Communications that don't incorporate those factors can quickly become useless…and even absurd. One traveler received an update that her flight was on time while the plane sat on the runway for an hour. For a different trip, she got a notification of her departure time after her flight had already landed.
2. Travel brands are using data to provide seamless, customized experiences
Liquid expectations are causing consumers to assume that every experience will be personalized to Netflix and Amazon levels. At a minimum, travelers—especially Millennials—want their preferences to be stored and applied to future interactions.
Travel brands can exceed these expectations by treating customers as human "data packets" who are constantly transmitting information. With context such as itineraries, travel history, GPS locations, weather and traffic, post-trip feedback, and even social media profiles, companies can gain amazingly useful insights into their customers. For example, an airline or hotel could use loyalty program data to determine whether a repeat customer is traveling alone on business or going on a family vacation, and could offer customized bundles.
Amassing this information can also minimize inefficiencies and delays, using real-time data mapping—following the packets (travelers) just as logistics companies follow packages. If an airline can look at a customer's full itinerary in the context of flight schedule changes, weather, and security wait times, it can predict a missed connection and automatically book a later flight. Stranded passengers could become a thing of the past.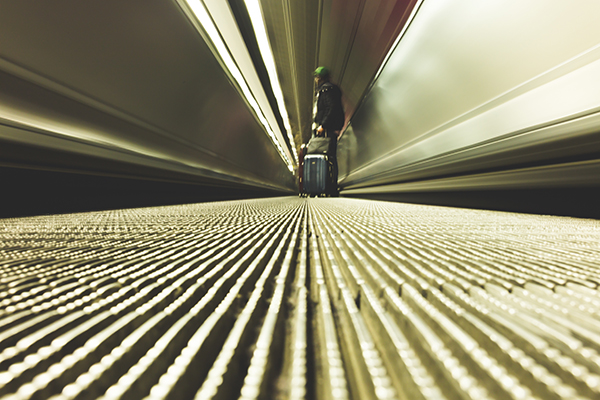 British Airways is able to see a total view of its passengers in real time by using Astute's ePowerCenter to integrate its reservations systems, baggage tracking, and operational customer databases. And the software's robust data collection and reporting gives the airline in-depth, accurate information so it can customize its product offerings.
3. Travel brands are forming end-to-end alliances
Although a typical trip is a series of experiences, each provided by a different company, travelers don't see it that way. So while an airline may wow a customer with exceptional service and on-time flights, if the airport shuttle doesn't show up and the hotel room hasn't been cleaned, the travel experience as a whole will suffer.
But that's starting to change as travel brands are developing alliances that engage with and guide customers through their entire journey, including car services, airports, airlines, baggage claims, shuttles, hotels, tours, and attractions.
The coordinated experience created by a travel alliance gives an end-to-end view that allows for more agile and personalized responses to disruptions. If a traveler's flight is canceled, their room reservation could be seamlessly transferred to the same hotel chain in another city. And they could get an automated text from the hotel taking their order for free room service so it's ready when they arrive. A frustrating and exhausting experience could quickly be turned into a delightful one.
4. Hotels are fighting to regain direct bookings
While online travel agencies (OTAs) like Expedia and Booking.com help hotels fill rooms, they also eat into revenues: hotels pay commissions ranging from 10 to 30%. That's why Hilton, Hyatt, and Marriott are pushing for customers to book directly through their websites or mobile apps.
In February, Hilton kicked off its Stop Clicking Around campaign to advertise that their lowest guaranteed rates can only be found at Hilton.com. At the same time, the chain is encouraging guests to join its loyalty program for added perks like free Wi-Fi; mobile check-in; and exclusive events and experiences. By Hilton's estimates, 1.6 million free room nights went unearned through its loyalty program last year because guests booked through a third party.
In April, Marriott introduced new lower rates exclusive to its loyalty program members who book directly. If a guest finds a better rate within 24 hours, Marriott will match it along with an additional 25% discount. The brand had previously launched the #ItPaystoBookDirect digital campaign and YouTube series.
Also in April, Hyatt launched an exclusive discount of up to 10% for members of its loyalty program who book directly. Unlike others, Hyatt explicitly gave credit to OTAs for exposing new customers to the brand, explaining that the goal of the discount is to incentivize guests who "have an affinity to Hyatt" to book directly.
5. Hotels are embracing the "sharing economy" to compete with disruptors like Airbnb
Home-sharing platform Airbnb has only been around for less than 10 years, but it's already worth an estimated $25.5 billion. With one analyst projecting Airbnb's room nights to increase to 500 million in the next five years—and one billion in 2025—it's impossible to deny that the company is shaking up the travel industry.
While some hotel brands are fighting back through legal actions and lobbying, others are embracing the disruption and using it to their benefit.
Europe's AccorHotels recently acquired three of Airbnb's smaller competitors—Oasis Collections, Squarebreak, and Onefinestay. These acquisitions will allow AccorHotels to offer accommodations that are better-suited for longer-term stays or larger groups of guests.
Hilton, Marriott, and Radisson are going a different direction with new brands (Tru, Moxy, and Red, respectively) that target Millennials, Airbnb's largest customer base.
Extended-stay hotels are stepping up their game to compete with Airbnb for travelers looking for longer-term accommodations. They are expanding and modernizing, and some, like Hyatt House, are moving out of the suburbs and into urban centers.
How Astute Can Help
Astute Solutions can assess your needs and design a customer experience to differentiate your brand. Learn more by reading about how our travel industry expertise and smart software solutions have helped British Airways enhance service for millions of passengers around the world.