The Changing Customer Experience, Part 3: New Trends in Consumer Packaged Goods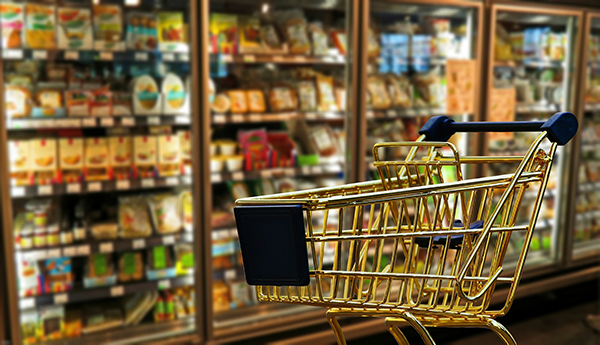 [Estimated read time: 6 minutes]
While other industries have picked up in recent years, CPG companies are still searching for growth. Sales have remained sluggish since the recession, with dollar sales up only 2% and number of shopping trips down 2%. Unfortunately, consumers are still keeping a tight rein on their budgets—and using technology to help—while at the same time increasing their expectations.
Here are five current trends in the CPG industry that are affecting the customer experience:
1. E-commerce has become impossible to ignore
As recently as 2013, e-commerce accounted for less than 1% of total sales in packaged food and about 3% in nonfood areas. Now McKinsey forecasts that in the next five years, anywhere from 10-30% of total CPG industry sales will happen online, and IRI believes e-commerce will account for about half of industry growth in the same time period. These are both reasonable predictions given a recent survey of more than 50 leading CPG companies, which found their online sales are growing three times faster than those of their peers in other industries.
Insights aren't keeping up with growth
Most CPGs don't have a handle on consumers' online shopping and purchasing behaviors or their journeys across various sites and channels. As a result, says IRI, click-through and conversion rates are suffering. The top companies, though, are collecting and analyzing this data and using it to create cutting-edge web and mobile customer experiences.
2. Shoppers are more informed than ever before
The combination of tight household budgets and readily-available technology has made preplanning an integral step in the purchase process. About three-quarters of all shopping trips begin online, for preplanning, product research, and price comparisons—or what's starting to be known as "webrooming." The average shopper consults 10.4 sources, double the number from just two years ago, and over half of consumers will make their purchase decisions before they enter the retail store. In fact, Forrester estimates that because online shopping builds awareness, every dollar spent online translates to five dollars spent in-store.


Consumers are using multiple channels to find the best deal
About 30% of shoppers purchase a product because of the coupons they have on hand, while the same percentage use loyalty card discounts. About 20% use digital channels including web, mobile, and email. Meanwhile, mobile device owners engage in online research at a higher rate than the overall population, particularly when it comes to CPGs.
CPGs are helping retailers combat "showrooming"
In a reversal of the "webrooming" model, "showrooming" starts in the store. Customers use a brick-and-mortar store to experience a product and/or compare prices, and then ultimately make their purchase at a different store online. CPG companies are supporting their key retail partners by providing them with exclusive products for online sales.
3. Consumers are making more conscious choices
Consumers are better educated about what's good for their bodies and for the environment. They want products that are healthy and eco-friendly while still reasonably priced. But that's not a new trend.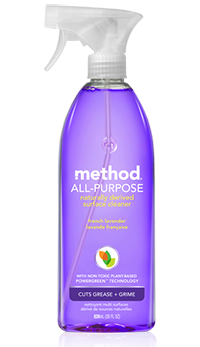 What is new is that they don't want to work to find the products that meet their criteria for sustainability, corporate responsibility, and health benefits. Successful CPG companies are recognizing this shift and responding with advertising and packaging that doesn't pull any punches.

Take, for example, Method, which talks about the natural ingredients it puts in its cleaning products and then goes a step further to talk about all the "dirty" ingredients it doesn't put in.
4. Consumer demographic shifts are disrupting the market
Significant changes in U.S. households are altering shopping attitudes and behaviors and forcing CPG companies to adjust across the board. And with customers increasingly demanding personalization, the companies can't afford to just shift their attention to a growing demographic. Instead they have to split their focus with more targeted products and marketing.
Millennials are the new target market…
Millennials will spend $65 billion on consumer packaged goods over the next decade, but brands are still working to understand how the shopping behaviors of these 80 million consumers differ from older generations.
For one, less than half of Millennials typically shop in traditional grocery stores, compared to 57% of Generation X, 60% of Baby Boomers, and 64% of the "Silent" Generation. Millennials also put a greater value on shopping amenities like exotic foods, child-friendly stores, and online ordering systems.
…or maybe it's Hispanics
There are more than 54 million Hispanic consumers in the U.S. today, a population that's growing at three times the national average. CPG marketers are beginning to focus on gathering the data they need to understand how the shopping behavior of Hispanics differs from other groups. One challenge is gaining visibility into specialty markets, including bodegas, that are more popular among Hispanic shoppers.

Brands that can identify the common needs/wants and shopping patterns among Hispanic consumers can expect to add up to 10% to their top line, and categories can expect growth of up to 1%.
5. Rich data is enabling targeting and personalization
The best-performing companies are gathering data from diverse, multichannel sources—including loyalty programs, social media monitoring, online search data, and more—to tailor their products and promotions. 
One example comes from Reckitt Benckiser, maker of Mucinex. The company used search data from WebMD to track the course of the flu and anticipate where outbreaks would occur next. It tailored its ads and promotions in those geographic areas to highlight flu symptoms, and its national sales of cough and cold products during a four-week period grew by 22% over the previous year.
Scotts Miracle-Gro has a similar tactic, but it relies on data collected from the more than a million interactions it has with customers every year. Using Astute's ePowerCenter CRM, Scotts has the reporting capabilities it needs to identify patterns of insect or weed/disease infestations in specific regions—down to individual ZIP codes. Once it pinpoints a trouble spot, it alerts customers in the area and works with local retailers to ensure they have enough product in stock to meet demand.
Warning customers about a localized fire ant infestation generated an additional $400,000 in sales over two weeks, increased brand loyalty, and helped Scotts strengthen their relationships with retailers.     
Companies are involving consumers in the product development process
With access to unprecedented amounts of data, some companies are taking targeting and personalization one step further and giving customers a voice in product and brand innovation. Instead of developing a new product and then finding ways to convince consumers to pay for it, these companies are analyzing data to determine what products consumers are already eager to buy.
How Astute Can Help
Astute's blend of leading edge technologies can help you stay on top of these trends and ahead of your competitors. We'd love to hear from you to learn about your business and find out how we can help you succeed.