The Changing Customer Experience, Part 6: New Trends in Financial Services
[Estimated read time: 6 minutes]
It's the age of the customer and the financial industry's traditional differentiators, like network size and infrastructure, are disappearing. Products don't vary much from company to company, and neither do prices. So how can banks stand out from the crowd? Through the customer experience. Here are four CX trends that financial services brands need to know:  
1. "Customer obsession" is the new industry buzzword
Over 60% of bankers consider a customer-centric business model to be very important, but less than 20% are very prepared for it. Smart companies are making the effort, though, because research indicates that exceptional customer experiences drive loyalty, brand advocacy, and deeper relationships.
Customer Journey Mapping
More and more banks are using journey maps to see a full picture of the steps a customer goes through for a particular transaction (say, opening a new checking account or refinancing a home) and designing a better solution.
For example, Singapore's DBS Bank realized that when a customer loses their credit card, their real problem is usually not that they don't have access to that card, but that they've lost all the other contents of their wallet too. When they created a journey from that perspective, their CSAT scores "went through the roof."
Customer Advocacy
Consumers who rate their financial services firms high on customer advocacy—the perception that a firm does what's best for them, not just what's best for the bottom line—are more likely to consider those firms for future purchases. That correlation holds true across the industry, for banks, credit card issuers, insurers, and investment firms.
For example, Charles Schwab's "Accountability Guarantee," which promises to refund the previous quarter's advisory fee to customers who complain about service or other issues. In the first six months of the program, the company paid out just $500,000 to 400 clients (out of 340,000 eligible), who subsequently transferred about $3 million of new money to the firm.
2. Customers want to use mobile for every aspect of banking
Mobile banking is displacing online banking for routine tasks, and most leading banks have already seen the number of mobile interactions overtake the number of online interactions over the past three years. Forrester predicts that there will be more than 100 million active mobile banking users in the U.S. alone by 2017.
Currently, the most common activities on mobile apps are checking account balances (87%), viewing a recent transaction (74%), transferring money between accounts (58%), and depositing a check (49%). But top-performing banks understand that mobile will soon be king and are adding more complex functions to let customers:
View spending forecasts

Use simple money management tools

Pay bills and manage payees

Send money to other people

Apply for new products

Solve account issues

Get contextual help

Find features and content using natural language search

Reach human help easily

Mobile Moments
A mobile moment, as defined by Forrester, is "a point in time and space when someone pulls out a mobile device to get what he or she wants immediately, in context." Each moment is an opportunity to connect with the customer provide the information they need.
Banks need to identify the relevant mobile moments and make quick and convenient tasks that address them a higher priority than complicated transactions or in-depth content. It sounds counterintuitive at first, but the easier a bank's mobile app is to use, the shorter each session is. When consumers can complete their objectives quickly, they trust the app as a valuable touch point for banking, and log on more often.  
Mobile Alerts
Banks need to be cautious about sending mobile alerts. Today's customers receive too many notifications that aren't important or interesting in the moment, and, as a result, 90% report opting out altogether. The most successful banks use real-time contextual data to send information that requires immediate attention, such as low balance alerts and suspicious activity warnings. When consumers receive useful notifications, they log into banking apps nearly two more days per month and have the feeling their bank is looking out for them, which can boost loyalty and retention.
Personalized Marketing
Some banks are also using alerts for personalized marketing. Mobile apps gather a wealth of consumer data and context—such as current product portfolio, recent life events, past behavior, agent interactions, etc.—that can create targeted opportunities for cross-selling. Forrester provides a theoretical example of a bank that uses physical location data to recognize customers who are at a car dealership and trigger an alert with an auto loan offer.  
3. Forward-thinking banks are doing their homework on bots
Although many of today's chatbots work smoothly and are able to answer consumers' questions quickly and effectively, Forrester research found that about one-third of the time, chatbots either failed to complete the consumer's request or provided a clunky, awkward experience. And because the stakes in banking are much higher than in, for example, retail or travel, consumers are less forgiving of any hiccup.
Forrester analyst Peter Wannemacher explains, "If someone inadvertently orders too many tacos via TacoBot, it's not a huge deal. But if there's an issue with a payment or a funds transfer, the result can be profound."
That's why most banks have yet to roll out bots. (There are a few exceptions: Capital One customers can now use Amazon's Alexa to pay bills and hear details such as account balance and recent transactions, and American Express sends purchase alerts through Facebook Messenger.)
Instead they're letting other industries advance the technology and are preparing to hit the ground running with the next generation of bots by integrating their back-end systems, improving their data infrastructure, and replacing old digital platforms.
4. Financial companies are focusing on emotion-based customer experiences
Over three-quarters of U.S. banking customers give positive scores for ease and effectiveness, but less than two-thirds give positive scores for emotion. And, based on their most recent interaction with their bank, only 31% of customers felt appreciated, only 29% felt valued, and only 27% felt respected. Financial service providers that can find ways to forge emotional connections with consumers will differentiate themselves from their competitors.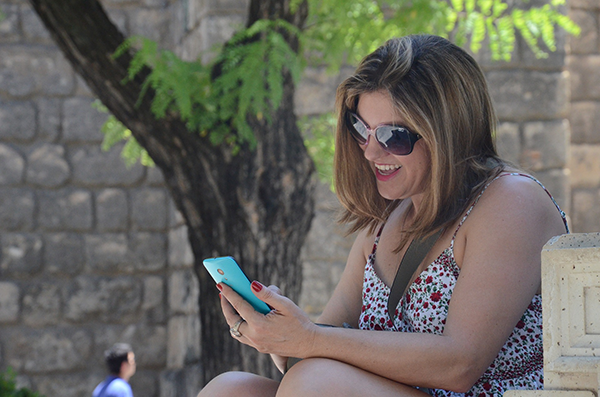 Discover has done just that with its inclusion of individual FICO scores on monthly bills and digital portals. Forrester analyzed social listening data for about 5,000 consumer posts—it showed sentiment scores of about 65% and intensity scores close to 100. Cardholders specifically mentioned feeling "safe, secure, and informed" and having an "ongoing sense of peace."
How Astute Can Help
Astute's smart customer engagement software lets you provide personalized, omni-channel experiences that keep the customer at the center of all of your efforts. Whether you're ready to join the bot revolution or just starting to plan your first mobile app, we can help. Watch our two-minute intro video to learn more about what we do.