CX vs. UX: What You Need To Know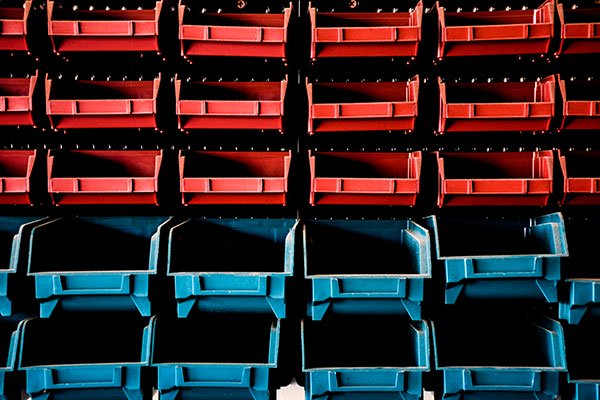 Nowadays, it's hard to find two topics that are as widely discussed in the business world as User Experience (UX) and Customer Experience (CX). Everyone knows that they want to do these things better than anyone else out there, and willing to sink a lot of resources into optimizing them. But how should we think about CX vs. UX? Are they essentially the same thing? Are they mutually exclusive from one another, or does one play off the other?
Just like anything else out there, if you want to improve something and approach it with a more targeted and focused strategy, you first need to truly understand it. This means being able to answer the questions above with 100% confidence.
In this blog post, we will break down the concepts of UX and CX separately, study the differences and similarities between the two, evaluate how the two concepts are interconnected, and finally, see how companies can approach these items to their benefit. For this post, we will examine these two concepts in the context of digital properties, such as websites and mobile apps.
What is the User Experience (UX)?
"Good design keeps the user happy, the manufacturer in the black and the aesthete unoffended" – Raymond Loewy, influential 20th century industrial designer
There are countless definitions out there for what is considered 'User Experience'. In fact, here is just a sample of the many definitions that have been suggested.
However, one of the clearest definitions for UX is provided by the International Standards Organization (ISO), who defines it as:
"[A] person's perceptions and responses resulting from the use and/or anticipated use of a product, system or service [including] the users' emotions, beliefs, preferences, perceptions, physical and psychological responses, behaviours and accomplishments that occur before, during and after use".
The ISO further clarifies that it is "a consequence of brand image, presentation, functionality, system performance, interactive behaviour and assistive capabilities of the interactive system."
Overall, the User Experience primarily focuses on the functionality and usability of your website or mobile app, including their impact on your customers' reactions, perceptions and emotional reactions to their interactions with these items.
What are some common UX Metrics?
Many UX metrics typically revolve around the functionality, ease of use and, naturally, the usability of your digital properties. Here is a sample of metrics that are measured for UX:
Success Rate (%): Proportion of visitors who complete a goal or stage that you want them to reach.
Task Time: How much time the user spent to complete a task.
Clicks / Page views: How many clicks the user did, or number of pages they viewed, for them to complete the task.
System Usability Scale (SUS): A rating derived based on a series of statements that gauge the user's perceived usability and ease of use of the product.
Error rate: How many mistakes the user made when completing a task.
How do you measure and monitor the User Experience?
Many of the metrics above relate to the user's behavior with the product, and there are several different research methods you can leverage to track this behavior.
In the context of your website or mobile app, these metrics can be easily tracked using web analytics (Google Analytics, Adobe Analytics, etc.) or session replay tools (Decibel Insight, Clicktale, Tealeaf, User Replay, etc.).
Using customer journey maps during regular UX audits can also prove very useful, as it allows you to evaluate your UX through the eyes of your customers and their interactions with your brand over time. For example, you can evaluate how easy or hard it is for your website visitors to enter your sales funnel, and whether your website is intuitive enough or offers the tools necessary for your visitors to keep moving down the funnel.
On the other hand, metrics that measure your users' perceptions of the website or mobile app, such as the System Usability Scale (SUS), can only be measured by collecting feedback directly from your users. As such, there are classic research methods like focus groups that can provide a good way to collect this type of feedback on a small scale, while Voice of the Customer (VoC) research can provide to be a great alternative if you are looking to collect this type of feedback on a larger and more representative scale.
What is the Customer Experience (CX)?
"You've got to start with the customer experience and work back toward the technology – not the other way around." – Steve Jobs, Founder of Apple
Whereas the parameters of User Experience appear fairly cut and dry, the Customer Experience is more conceptual in nature, and is typically used as an all-encompassing term.
Bruce Temkin, co-founder and chair of the Customer Experience Professionals Association, defines CX as:
"The perception that customers have of their interactions with an organization."
Another definition of CX is provided by Annette Frantz, the Principal of CX Journeys and a board member of the Customer Experience Professionals Association. Frantz defines CX as both:
The sum of all the interactions that a customer has with a company over the course of the relationship lifecycle
The customer's feelings, emotions, and perceptions of the brand over the course of those interactions.
Essentially, CX is a reflection of the "big picture" – a brand-oriented concept that includes all interactive touchpoints and the perception of the organization as a whole.
What are some common CX Metrics?
CX metrics primarily focus on customers' perceptions of their interactions with a brand, including the long-term effects of these interactions. Here is a sample of common CX metrics:
Overall Satisfaction: How satisfied your visitors generally are with their experience on your digital properties.
Visitor Intent / Task Completion: What your visitors are trying to accomplish, and whether they were successful in doing so.
Effort: How hard your visitors have to work to accomplish what they wanted to accomplish. The lower the better.
Net Promoter Score® (NPS®): How likely your visitors are to recommend your brand to a friend or colleague.
Next Steps: What your visitors are planning to do after completing their latest interactions with your brand.
How do you measure and monitor the Customer Experience?
Many of the metrics mentioned above relate to the user's perceptions and their intentions before, during and after their current session. As such, these types of metrics cannot be tracked without customer feedback.
As such, in the context of your website or mobile app, these metrics can be most easily tracked via a Voice of the Customer (VoC) program that leverages surveys or comment cards implemented on these digital properties.
How are UX and CX are connected?
Before looking at how UX and CX play into each other, let's do a quick recap of CX vs. UX:
User Experience (UX)
How customers interact with your products, services, offerings or digital properties (website, mobile app, etc.), and the emotional outcomes of these experiences.
Common metrics:
Success Rate (%)
Task Time
Click / Page views
System Usability Scale (SUS)
Error Rate
Customer Experience (CX)
Every single interaction your customers have with your brand, and the experience and emotions they get from these items.
Common metrics:
Overall Satisfaction
Visitor Intent / Task Completion
Effort
Net Promoter Score® (NPS®)
Next Steps
Overall, the primary differences between the User Experience and the Customer Experience lie in the scope of these concepts. UX is primarily concerned with the functionality of your websites or mobile apps; CX encompasses all aspects that play into a customer's experiences with these items and with your brand in general. This includes, but is not limited to, their functionality.
However, based on their definitions, it's clear that both UX and CX share a crucial similarity: they both consider the emotional and psychological results of the customers' experiences.
As such, while these concepts are different, they are definitely not mutually exclusive. In fact, since CX encompasses every variable that can impact how customers experience your brand, it can be said that the UX is crucial part of CX.
A piece by Adam Richardson for Harvard Business Review provided an example that showcases the relationship between UX and CX in detail. Richardson discusses how he was very dissatisfied with one of the updates that was performed to the Google Maps mobile app, namely the red / yellow / green lines that indicate the heaviness of the traffic being difficult to see. A few weeks after sending Google a complaint via the app, his feedback was not only acknowledged, but was actually leveraged by Google who updated the app to increasing the thickness of the lines, which made them easier to see.
This example shows how dissatisfaction with a feature (User Experience) lead to frustration with Google and the Maps app (Customer Experience). By addressing his personal complaint and updating the app (addressing a UX concern), as well as acknowledge his contribution to improving the app, Google was able to improve Richardson's customer experience with Google Maps and Google in general.
Creating a seamless connection between UX and CX
Gartner has stated that "the Customer Experience is the new competitive battlefield". With customer buying power at an all-time high, the ability to offer a great brand experience is increasingly becoming the way that brands can stand out from the rest of the pack. In the context of your website or mobile app, the ability to optimize the User Experience plays a pivotal part in offering this strong Customer Experience.
If you take great UX out of the equation, you can be left with a shell of a great Customer Experience. After all, if customers associate your brand with a complex, convoluted and often outright frustrating user experience, then what are the odds that they'll be willing to risk going through similar experiences with other aspects of your brand, whether that may be purchasing your products or getting support?
Simply put, brands must have a plan to continuously optimize the UX and CX. This includes putting a governance structure in place to make sure all efforts remain on track. Since your customers are the ones going through these experiences with your brand, it makes sense to leverage customer feedback as part of the strong foundation for your continuous UX and CX optimization efforts.
Additional Resources
Pick a partner to guide and support you through your customer experience initiatives. See a demo of Astute's CX platform to learn more about how we support your success.
This article was originally published on iperceptions.com, and written by Philippe Aussant, Content Manager at Astute.
Net Promoter, Net Promoter Score, and NPS are trademarks of Satmetrix Systems, Inc., Bain & Company, Inc., and Fred Reichheld