What Do the Best Chatbots Have in Common?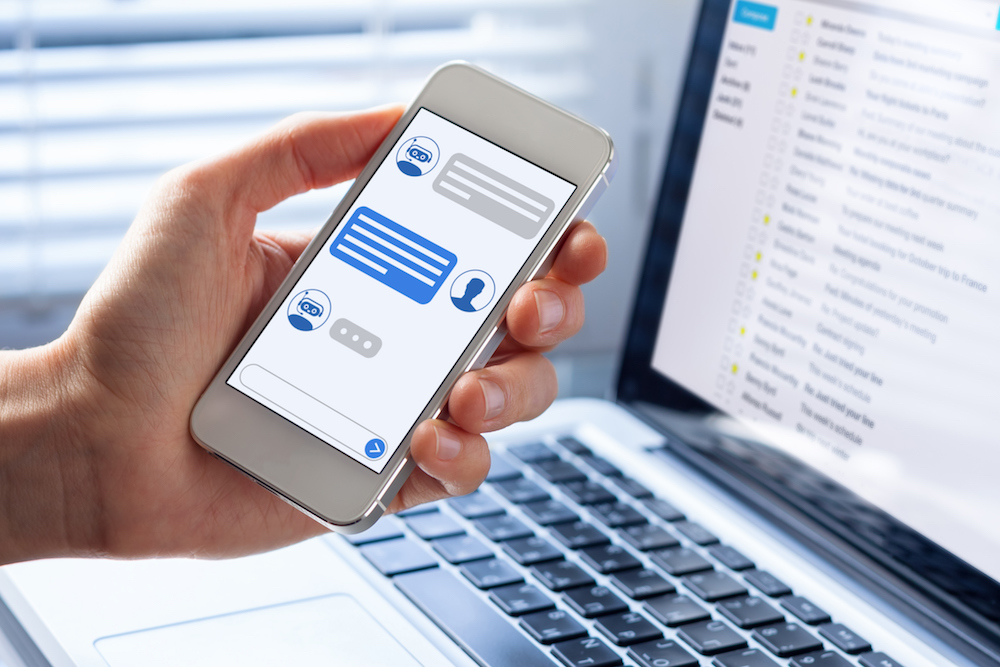 How the best chatbot features and functions translate into more personalized customer experiences
With conversational commerce and other AI tools making waves in the customer service and support sector, brands are turning to these technologies to improve customer interactions. If you're new to chatbots or AI-driven solutions, however, there are four key features your bot needs to offer in order to compete with and even surpass the very best chatbots out there today.
Access and Engage on Any Channel, Anywhere
If you think the best chatbots are only available on Facebook Messenger, think again. The most efficient and effective chatbots can actually be distributed across multiple channels to meet the needs of your customers wherever they choose to engage.
Whether its on your e-commerce website, mobile app, or on multiple third-party messenger apps, the best chatbots can be created once then deployed across these various channels to maximize efficiency. This kind of omnichannel approach allows your bot to reach customers where they are, instead of forcing them to come to you.
Your goal should be to engage every channel necessary with the right language and intelligent back-end technology to make real customer connections. Each channel has different needs and requirements, but when you incorporate them into a holistic approach, you'll be able to reach the right customers on their channels of choice.
Truly Smarter Source Connections
Most chatbots must be built from the bottom up with pre-programmed responses to exact questions. The best chatbots, however, don't just give verbatim responses – they find the right responses from various back-end sources for the most accurate results. Connecting your chatbot to robust back-end knowledge sources helps it search for accurate answers, whether from an existing knowledgebase, an integrated CRM, trusted third-party content, or all of the above.
This advanced back-end access not only allows your chatbot to read customer inquiries and search for the most relevant results, it also helps find any information gaps to fill in areas where customers can't find the answers they need. Incorporating multiple sources gives your chatbot more opportunities to search and find the correct answers instead of simple, limited responses.
With smarter sources, each customer receives personalized, relevant responses tailored to their intent, sentiment, history, and device instead of a one-size-fits-all answer.
Seamlessly Integrated Artificial Intelligence
There are two key AI technologies to consider when building a better chatbot: Natural language processing, and machine learning. These two functions work well on their own, but together they can create a more impactful chatbot experience.
Natural Language Processing (NLP) allows your bot to scan the user's natural language or speech pattern to understand their intent. It adds a sense of human conversation by "training" the bot to respond to different related queries and keywords instead of single phrases or questions.
Machine learning identifies patterns in datasets and uses them to make decisions based on previous actions – it's how the best chatbots fine-tune responses for most accurate and relevant answer. As the bot learns directly from its customer interactions, it can also learn from live agents' actions and responses in various situations, giving a richer context to compose more human-sounding replies.
For the most engaging interaction, you'll need to make sure your bot can apply this AI to complex, multi-stage dialogue. Basic, one-word or repetitive responses can be a turnoff – incorporating randomized and automatic pass-through responses prevent the conversation from sounding robotic.
The best chatbots offer multiple response options for the user to select, based on various intents and responses. This natural, seamless conversation drills down to find the customer's true intent and keeps them coming back when they have more questions or different needs in the future.
Effortless Escalation to a Real, Live Agent – Right Away
It's a customer service cliché, but it still rings true for users with complex problems or advanced issues: "Let me talk to a human, NOW." The best chatbots can make that connection for frustrated customers without forcing them to restate the issue or connect on a different channel. Many bots simply can't make that kind of complex escalation, and it can hurt customer loyalty and even brand reputation if you leave the wrong customer hanging for too long.
NLP helps immediately escalate any chatbot query that includes keywords like "allergic" or "injury", and the bot should be able to connect the user to a live support agent for immediate assistance. If the bot is integrated with your back-end knowledgebase and CRM, it can provide that agent with detailed context so they can get to work solving the case immediately instead of asking the customer to repeat their issue.
Some chatbots require users to call a phone number or send a separate email instead of instantly connecting with live support, which can be a major deterrent. If you force users to switch from their preferred channel, they'll most likely quit interacting with your brand altogether. Even in the most technologically sophisticated industries, there's no replacing real human agents for nuance and skill at handling customers' most important issues.
Bottom line: The best chatbots use these new innovations to make customer interactions pleasant, engaging, and seamless from the start. These features and functions work well on their own, but when they're integrated into a complete customer engagement system that includes an advanced chatbot, knowledge management, intelligent escalation, and more, they make your omnichannel customer experience even more powerful.
Learn more about Astute Bot, our award-winning conversational interaction platform, or request a demo today.