What Does Customer Self-Service Mean to You?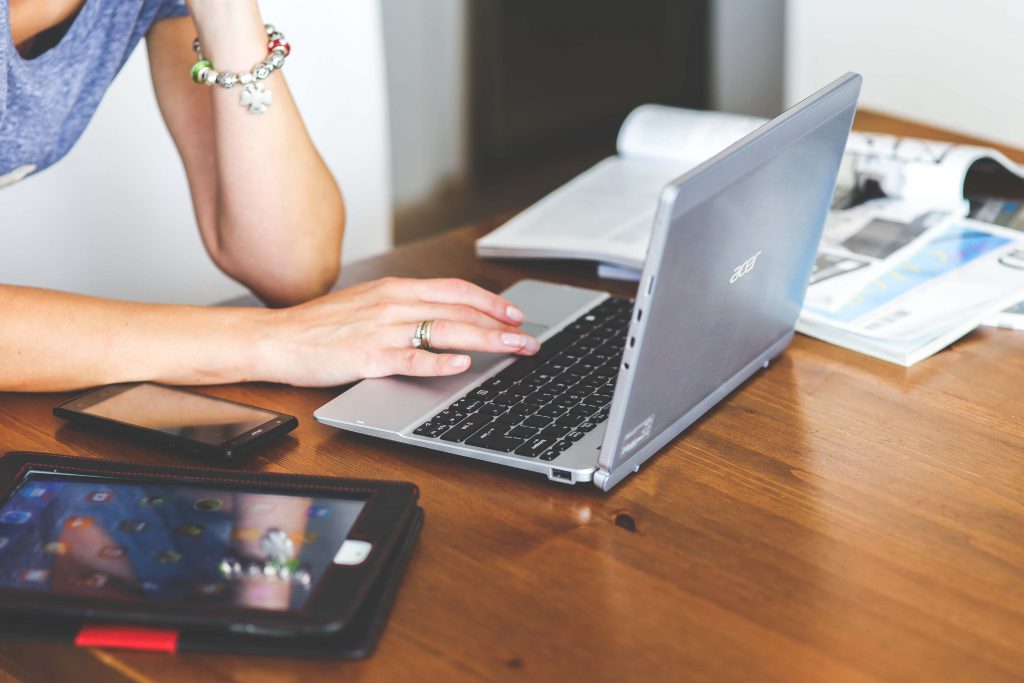 With the majority of consumers now expecting websites to include self-service functionality (70% according to this report) and the enticing possibility that support costs can be dramatically reduced with self-service technology, it's no wonder that so many companies are trying to get a piece of the action.
The web self service space is growing – from $600 million in 2011 to $1 billion in 2012, according to Gartner, and other reports predict that by 2020, self-service could account for as much as 40% of customer service engagements.
It seems to be a win-win situation but caution is needed before jumping on the self-service bandwagon. At Astute Solutions, we help companies decide which tools are right for them, to support their customers in the best ways they can, today and for tomorrow's technology.
Here are some self-service realities for companies wanting to maximise their customer service experience:
It's cheaper. But it comes at a price.
According to Forrester research, call centre support can range from an average of $6-$12 per call compared to a web self-service interaction that can cost a company less than 10 cents to support.
The flip side of course, is that the right technology has to be implemented according to your customer's needs. You need to spend time (and money) working out the channels and methods your customers want to use for each interaction they have with your brand. Don't assume you know what your customers want – this can be a costly mistake.
Forrester estimates that an average of $22 million is spent in unnecessary service costs due to channel escalations, meaning that if customers can't self-serve, it costs brands money.
Keeping up with technology needs constant attention.
Your self-service technology framework will never be complete. New tools are always coming out to meet the ever-evolving demands of your customers. Today the applications range from telephone IVR, virtual chats, mobile applications, social media, natural language processing, virtual assistants, peer forums and branded avatars.
Who knows what will come to the market in the next few years. Your technology platform needs to be agile and capable to adapt and adopt the latest trends. For many companies this might mean letting go of legacy, in-house systems and working with SaaS (software as a service) tools in the cloud.
One size doesn't fit all.
Your customers won't all want to interact with your brand in the same way, on the same channels. Each customer will expect that your self-service can meet their needs, even as those needs change.
A customer might start their journey with your brand browsing your Facebook page on their tablet and want to ask questions about the products, then move to your eCommerce site and want to see your recommendations for them based on their preferences. At the point of purchase, they might want to speak with a customer service agent about delivery times – but they don't want to start the whole process again. This journey might involve three or four different channels; Facebook chat, virtual agent, web analytics and click to call.
Self-service is on the go.
Whilst companies might focus their efforts on their website, it's worth remembering that most customers will expect the same experience on their smartphone or tablet. In fact, tablets are set to overtake PC usage by 2015.
It's not all about the younger customers.
Despite many companies assuming that it's mainly the younger generations that expect to do everything online, consumers aged between 18 and 45 are equally likely to prefer online channels for customer support.
With this in mind, companies should not marginalise their customer support by thinking it will only appeal to their younger customers.
Customers are already expecting it: catch up or miss out.
This isn't technology of the future; your customers are already trying to interact with you across these emerging channels and if you aren't there to answer them, they will move on. But it's not just about offering the channel, the whole experience needs to meet their needs too. Forrester estimates that 70% of online consumers expect businesses to try harder to provide superior online customer service.
As business professor and author, Steven van Belleghem, notes:
"Consumers are really getting used to the fact that they can do everything themselves… the whole ecosystem that Apple created for us, for instance, it is a complete self-service environment. If you look at Google and Amazon and Booking.com, the most successful digital tools that we have are completely built on self-service platforms – and they work really well. So most people are getting really used to that. It is fast and easy and it is even fun to do stuff yourself."
"The sad truth is that robots are sometimes offering better service than people. Most of the time you get better advice from the Amazon robot than from the salesperson in the book store."
Be prepared
Astute Solutions offers a range of solutions to support companies in their customer self-service journeys.
We do this with a number of innovative solutions, including;
Live agent chat – your customers talk to a 'real' person in your contact centre by typing their messages into an embedded tool on your website, or social media page.
Virtual Agents – the first point of contact for customers with many leading organizations, virtual agents can be used by mobile and web customers as well as internal customer-support staff to quickly locate relevant product information. Learn more about Astute Knowledge Web Assist and AgentAssist.
Social – Twitter, Facebook, LinkedIn, YouTube, Instagram, blogs etc. Customers interact with your brand through social sharing posts and updates, liking, conversations, pictures and videos. Learn more about Astute Social.
Mobile – a mobile application is downloaded to a customer's smartphone or tablet and enables them to interact with your company whenever and wherever they choose.
SMS – customers can send messages to your contact centre and receive replies about their queries.
With Astute Solutions' tools your customers will be happy to self-serve – contact us today to learn more.