What You Need to Know About Transitioning to Work-from-Home Customer Service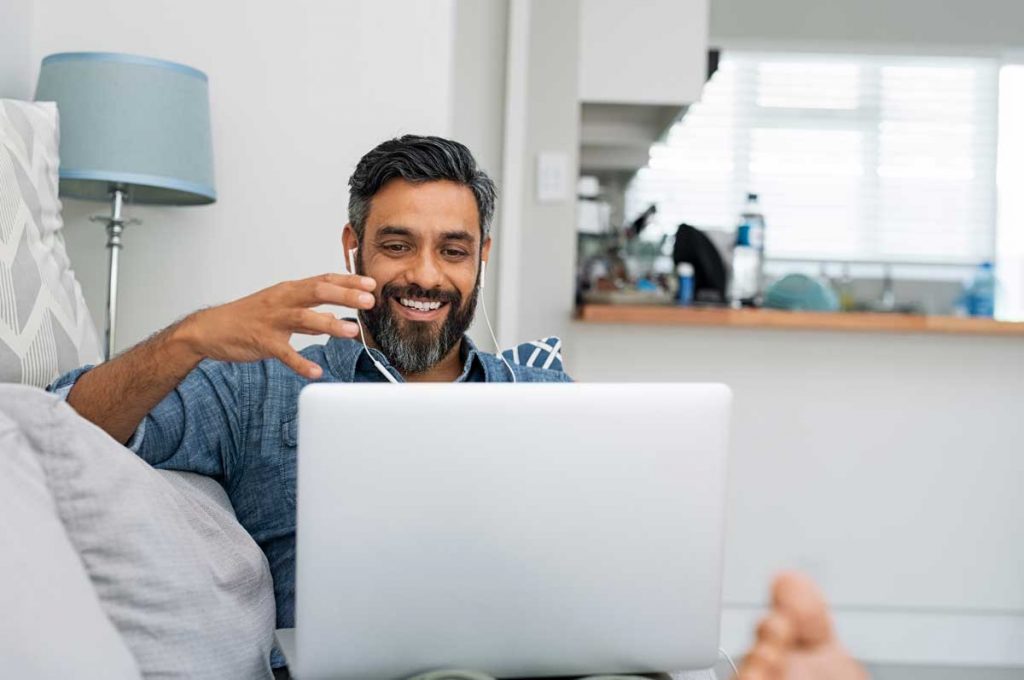 As we all respond and adjust to a new reality in light of the COVID-19 virus, many of our customers have needed to move quickly to a work-from-home call center model. This has obviously come with questions and concerns around how to keep agents engaged, how to get them the information they need quickly, and how to maintain a high level of customer service – all while keeping the businesses running through this crisis.
The following are some tips on how to ensure this transition is as smooth as possible for you, your work-from-home customer support agents, and your customers:
Ensure Your Systems Can Support Your Changing Needs
There are a lot of changes to deal with, so try to keep things consistent where you can. Ensuring access to the agent tools they already know will go a long way toward keeping the routine flowing and get back to established productivity levels. Most agent tools are now offered in a cloud environment, providing anywhere, anytime access to information shared across your system. But, if you are working from a legacy system and need a CRM that will work in this new environment, look for one that can provide rapid deployment so you can get going quickly and a high level of configuration and agility that allows you to quickly adjust to ongoing changes that will continue to be part of the fabric for some time.
Communication is Key in a Rapidly Changing Environment
Most experts recommend touching base as a team at least once a day during crises or transitionary periods. Even if the virtual meetings are short, they provide the opportunity for your team to align on priorities and messaging and share critical insights from customers. This makes it easier to respond quickly to developing situations, but it also helps your team maintain connectivity even though they're working remotely. For teams that have been highly social, this can be critical to preserving morale.
You're also likely to need to communicate with your work-from-home customer support team much more frequently during the day. Not only will you need a place to instantly share updates throughout the day, but agents need a place to communicate with each other as well. Identify where your want your agents to be communicating as a team and establish the types of information that are appropriate to share so the channel doesn't get flooded with chatter. As an example, Astute Agent has a widget on its home page where messages can be broadcast and a feature that allows agents to send messages to all other agents who are logged in. Because this is built directly into the tool they are already using, it's an unobtrusive yet effective way to share information broadly throughout the workday.
Reconfigure Your CRM Quickly
As business is disrupted, it's likely that your workflows might need to change. For instance, how you handle fulfillment might change, your return/exchange policies might be different today, guidelines for offering goodwill could be more diverse. This means that you should be adding or updating your reason codes and after-call workflows to make sure you're responding appropriately, and so that you're capturing critical data for analysis later on.
Consistent Answers Will Breed Trust in Your Brand
This one might be easier said than done when the rules of engagement keep shifting daily or even hourly! People are asking questions today that you've probably never heard before, so make sure that your agents know how to respond when they don't know the answer.
One way to quickly respond to new questions is to leverage smart technology to ensure that information is updated quickly across all channels and to know what questions are being asked that you don't have answers for. Maintaining your knowledgebase requires diligence in ordinary times and can be overwhelming in the midst of a crisis. Astute offers smart digital tools that help you "listen" to the questions that are coming in and cluster them around key topics. That way you can identify gaps in your content and understand where to spend your energy to author new responses in your knowledgebase. Having an updated knowledgebase is key, especially for remote agents, so they the most up-to-date answers at their fingertips.
Rapidly Deploy Automation to Handle Increased Volume
Some call centers are seeing lower volumes, while others are seeing their volumes skyrocket. If you're in the latter category today, now would be a good time to offload routine questions that can be easily answered by a virtual agent, freeing up your agents to handle the more difficult questions that require a trained and empathetic agent. This could also enable you to be able to respond to some questions after normal (or shortened) hours of operation without additional staff. Using a system, like Astute Bot, that leverages the same knowledgebase as your agents and learns from how agents are responding, can ensure consistency whether consumers choose to interact with a virtual agent or a live agent.
When you launch a virtual agent, or chatbot solution, you will probably want to start out small. And the COVID-19 situation could be a good place to start, as your bot could respond to just questions around your response to the changing situation. For instance, you could use the bot to answer simple questions about hours of operation, product safety, return policies, and the like.
Keep Reporting and Monitoring
Your contact center is on the front line of engaging with customers, and that doesn't change just because you're now enabling agents to work from home. Establish a good set of metrics that you track daily (or hourly!) and take this opportunity to tweak the KPIs you already track. Keep monitoring for operational efficiency and think about how your quality assurance practices may need to be modified in this new environment.
Remember that like any transition, your agents may take some time to adjust. At the same time, as business is disrupted the calls coming in may be more unpleasant than usual. Be sure to check in and monitor how your team is doing and provide extra support to those who need it.
At the end of the day, your team is the foundation of the great company that you work for. Keep doing what you do, providing value and outstanding service to your consumers. Life is changing for everybody, so be sensitive, resilient, and adaptive. Your work-from-home agents are great, and you will all get through this crisis together and come out stronger on the other side.