Closing the Feedback Loop
Just collecting customer feedback is not enough to make an impact. What you do with this feedback matters.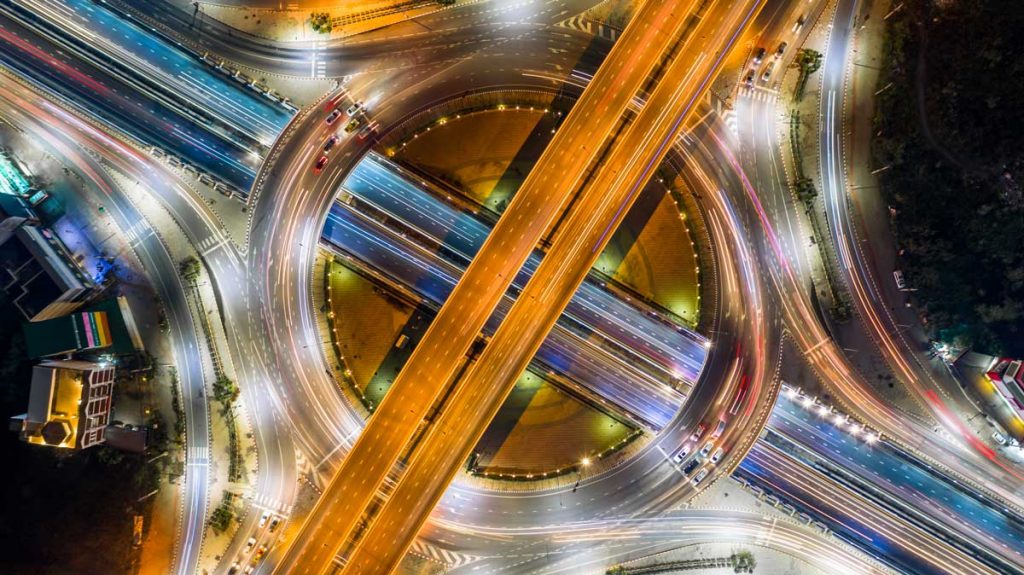 What does "Closing the Feedback Loop" mean?
The Customer Experience (CX) is one of the (if not the) primary criteria on which brands compete nowadays.
Collecting customer feedback has always been crucial for brands to gauge the success of their efforts. However, just collecting this feedback is not enough for your Customer Experience Management (CEM) efforts to flourish.
You need to act on it. You need to empower your employees with it. You need to close the feedback loop.
People may call it many different things:
Closing the feedback loop
Closed-loop customer feedback
Closing the customer feedback loop
Closing the loop
But whatever you call it, it all refers to the same idea:
Closing the feedback loop is the continuous collection of customer feedback on your digital touchpoints (i.e., website, mobile app) and offline touchpoints (i.e., in-store, call center), and leveraging the insights gleaned from this feedback to:
It's a two-pronged approach to which Bain & Company refers as the inner and outer circles:
The "inner circle" focuses on "training employees" to deliver great experiences.
The "outer circle" focuses on "implementing structural improvements" based on the insights gathered when closing the inner loop (as well as other analyses).
"Most people do not listen with the intent to understand; they listen with the intent to reply."- STEPHEN R. COVEY
4 reasons why it's important to close the customer feedback loop
1. The Customer Experience is a top criterion on which brands compete
Brands should leverage customer feedback in their CX design efforts, and cannot afford to leave their front-line employees shorthanded when trying to improve individual customers' experiences.
64% of people think that CX is more important than price when choosing a brand, according to Gartner.
$1.6 trillion is lost every year by US companies due to poor customer service, according to estimates by Accenture.
2. Collecting and acting on customer feedback helps brands better meet customer expectations
What works one day may not work the next. Customer feedback helps stay on top of ever-evolving customer expectations.
67% of people say their standard for good experiences is higher than they've ever been, and they will pay more for a great experience.
3. Closed-loop customer feedback helps inform your short-term and long-term CX efforts
Companies must always find new insights and opportunities to better meet their customers' needs, expectations and perceptions across the customer journey.
32% of customers stop doing business with a brand they love after only one bad experience, according to PwC.
57% of customers have stopped buying from a company because a competitor provided a better experience, according to Salesforce.
4. Closing the customer feedback loop plays a crucial role in reputation management
Companies must identify poor experiences early and notify support staff in real-time so they can quickly remedy these experiences before they get worse (e.g., vent on social media).
71% of people recommend a product or service because they received a "great experience," according to Convince & Convert.
50% of Americans would choose word-of-mouth if asked to pick only one source of information.
Who benefits from closed-loop customer feedback?
When executed properly, closing the feedback loop can benefit not only your customers but also different members of your organization.
How your customers win from closed-loop customer feedback
In exchange for their time in providing you with their feedback, customers have the potential to:
Hear from a support agent who already has the pertinent information and feedback they need within your ticket management system to improve their experience.
Feel more valued by the company, especially disgruntled customers who initially ran the risk of going to a competitor or venting to other people.
Help future customers receive better experiences as a result of the brand continually tweaking their CX.
How your organization wins from closed-loop customer feedback
By implementing the proper measures and workflows to automatically push relevant customer feedback into your ticket management system:
Your front-line staff can have access to timely, actionable insights on which they can act to deliver better service.
Your CX professionals get feedback that gives them an idea of just how well (or poorly) their current CX efforts are paying off.
You can have access to a continuous source of feedback, both from your customers and front-line staff, as to how you can improve your overall CX design.
"Customers don't expect you to be perfect. They do expect you to fix things when they go wrong." -DONALD PORTER, Former VP of British Airways
When should brands close the feedback loop?
"As soon as possible" is the name of the game when it comes to closing the feedback loop, especially for poor experiences.
Once you have collected feedback that indicates a poor experience, your chances of remedying this experience evaporate every minute it sits idle in your database. It is critical for your team to have the tools they need to be informed in real-time when there are poor experiences to remedy.
Here are two steps you must take to quickly close the feedback loop:
Put in place a structure to collect the right feedback at the right time: A well-executed Voice of the Customer (VoC) program will help you collect customer feedback and pinpoint poor experiences across your customer journey. You should also provide customers with a means to securely share their contact information if they wish to be contacted by one of your support agents.
Set up automated workflows to detect poor experiences in the feedback: Due to the urgency relating to poor experiences, you should avoid a manual approach of sifting through all your feedback and forwarding critical comments to the right stakeholders. Set up workflows that detect customer feedback in real-time that meets your definition of a "poor experience" as soon as it comes in (i.e., Very low CSAT rating AND mentioned the word "buy"). These workflows should also be programmed to automatically send critical feedback to the appropriate front-line staff so they can act on it right away.
Where can you collect the feedback you need to close the customer feedback loop?
You should collect feedback from your customers on any touchpoint where they are interacting with your brand. For example:
During the experience:
Website, desktop and mobile
Mobile app
On-location / in-store
Following an experience:
Email
SMS
Call center / IVR
This closed-loop feedback approach allows you to:
Closing the feedback loop is a two-way street, though. Once you collect the feedback, you also need to determine the best channels through which to contact the customers who consented for you to reach out to them, which a great CEM partner can help you do.
These channels can include:
SMS
Social media
Phone / IVR
Email
Ultimately, it's important to consider the survey and follow-up experiences as a whole, as well as to choose the right channels that make it easy for your customers to help you close the feedback loop.
Closing the feedback loop is essential to effective customer experience management
Brands must continually find ways to offer an experience that is better, faster and more memorable than everyone else. Not to mention, brands must be prepared to immediately address and rectify a customer's poor experience.
Closing the feedback loop is not a new concept. However, its importance becomes increasingly accentuated as the Customer Experience takes a stronger stance as the key competitive differentiator.
To help you accomplish your closed-loop customer feedback goals, you should look for a CEM partner that helps you every step of the way to effectively close the feedback loop and improve your Customer Experience efforts, including:
Provide guidance in launching a Voice of the Customer program and how to approach your feedback collection efforts across the customer journey.
Implement workflows to ensure the right feedback gets into the right hands as quickly as possible so they can act as soon as possible.
Generate shareable dashboards that help you easily visualize and compare how your Customer Experience is being perceived at each stage of the customer journey.
Ready to get started in closing the feedback loop? The VoC and CX experts at Astute are ready to help. Learn more about Astute's Voice of the Customer solution, and schedule a live demo today.
Sources: