Leverage AI for Your Company Crisis Management
With Astute's Crisis Management AI, you can provide rapid responses to customers on ALL channels during a crisis.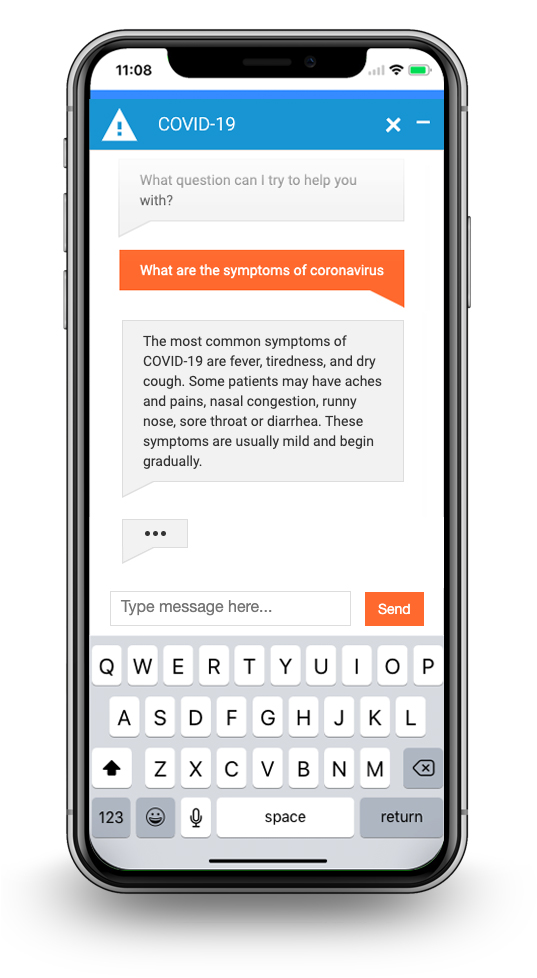 Why Astute Crisis Management AI?
Provide responses from expert sources and your company
Information is gathered from trusted sources (such as regulatory or governmental sources) in order to answer general questions. Also, personalize the virtual agent by adding brand specific questions consumers will be looking for.
Available for all on variety of channels
Deliver information where your customers are asking for it, including web, IVR, social and SMS. Brands obviously want to take care of consumers, but also employees. This can be implemented for public facing or internally facing or both.
Seamless escalation to agent
In scenarios where the AI is not able to answer the specific question or phone queue is too long, consumers can connect with an agent over live chat or SMS.
Send proactive engagements
As crisis situations evolve, answers and policies may shift as well. When this happens, consumers who have previously engaged with the solution can receive updates relevant to the questions they previously asked.
Continuous learning through advanced analytics
Dashboards and reports show statistics to understand what topics consumers are asking – including which ones the bot is NOT able to respond to. This lets you know where to focus when filling in content gaps.