Customer Analytics
Brands today must know their customers inside and out to be successful in the age of customer experience and boost the effectiveness of their efforts.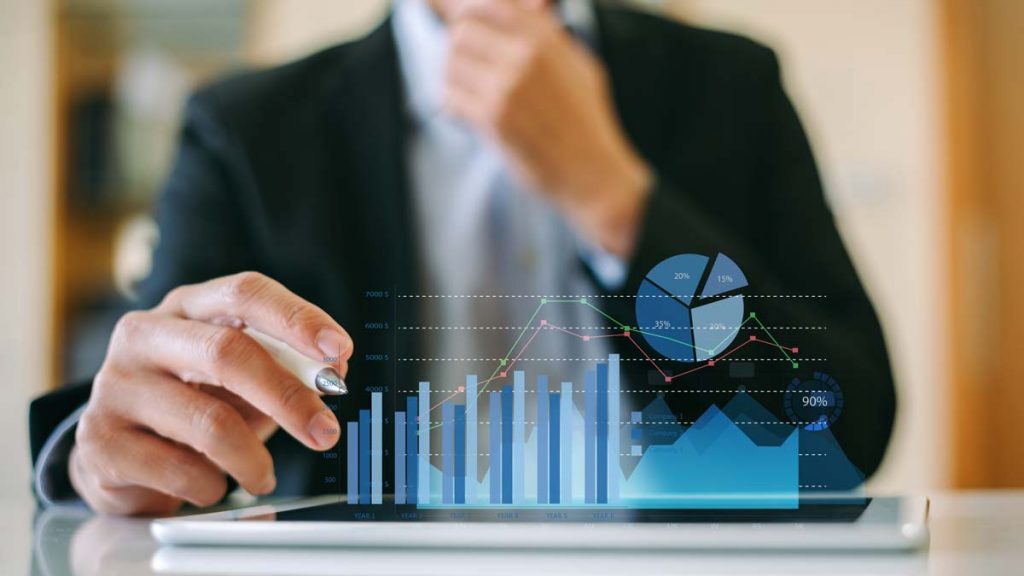 What is customer analytics?
Customer analytics, also known as customer data analytics or customer intelligence, is about gaining a deeper understanding of your key customer groups, and of your customers in general. The goal of customer analytics is to obtain insights that key stakeholders in your organization can use to drive decisions that help boost customer satisfaction, retention, loyalty, and referrals.
For example:
Drive key decisions to enhance customer experience.
Increase effectiveness of marketing and sales activities.
Inform product management and experience efforts.
Help customer success and support teams identify opportunities to improve CSAT.
Examples of the types of insights customer analysis can help reveal about your customers include:
Key demographics, behaviors, and psychographics
Needs and expectations at key stages of the customer journey
Key drivers and barriers of purchase decisions
Preferences in how they want to interact with your brand
Feelings toward their experiences with your brand and general brand perceptions
Why is customer analytics important?
We're firmly in the age of customer experience (CX). We, as consumers, now have access to more information and options at our fingertips than ever before. In turn, what we expect from our favorite brands is continually growing.
Brands today must not only offer great products and services. They must also deliver seamless, easy, and overall positive experiences every step of the way. At least, more so than in the past.
According to Gartner, over 80% of brands today expect to compete based on customer experience primarily. Only 36% of brands felt this way ten years ago.
Not only are our expectations growing, but the customer journey in general is becoming more complex. The number of channels we can use to achieve our goals and tasks is considerably higher than in the past. Not to mention, what we need, prefer, and expect from our experiences can change at every touchpoint.
To keep up, brands need to know their customers, inside and out. Enter Customer Analytics.
Today, every experience counts. Thirty-two percent of customers stop doing business with a brand after one bad experience. With so little room for error, customer analytics provides a glimpse into the minds of your customers, helping you identify ways to elevate CX throughout their journey.
Types of customer analytics
Customer Analytics comes in many shapes. Each type of customer analysis comes with its own benefits. Here's a very high-level overview of some of these:
| | |
| --- | --- |
| Type | Description |
| Customer segmentation analytics | Identify key subgroups of customers within your customer base and understand their individual needs. Clustering customers into distinct groups and gaining insights into each group enables allows you to target and boost your efforts' effectiveness instead of taking a less-effective shotgun approach. |
| Customer journey analytics | Understand all the touchpoints between a customer and your brand as they attempt to accomplish a goal. That includes identifying customers' needs, concerns, and sentiments at each of these touchpoints to provide your internal teams more context around your customers' experiences. |
| Customer experience analytics | Confirm how well your brand delivers on customers' ever-growing expectations for great experiences. The goal is to recognize opportunities to boost CX at critical moments in the customer journey. |
| Customer retention analytics | In addition to pinpointing what customers are at risk of churning, this also involves identifying key drivers of churn and determining how to address them to increase retention metrics, lift customer lifetime value (CLV), and boost customer satisfaction. |
What are some common customer analytics techniques?
You can leverage several sources of insights to help unearth insights you can use to power your customer analytics efforts. Here are six critical ones to know:
Customer Relationship Management (CRM) Solution
If you use a CRM solution, it can be a vital resource to drive your customer analytics efforts. The data from these solutions not only helps you gain operational insights you can use to understand how your customers and contact center agents are interacting. It can also help unearth business insights that help you gain a deeper understanding of your customers' behavior and attitudes (and how they trend over time).
Web Analytics
How do your customers interact with your digital properties? Are they successful in converting during their session? Tools like Google Analytics and Adobe Analytics help you evaluate and compare your different segments' behaviors (e.g., using the "Audiences" tab in GA) and identify potential snags in their experiences.
Customer Surveys (Voice of the Customer)
The best way to truly understand customers' needs, expectations, preferences, and perceptions is to ask them directly. Customer feedback collected via a Voice of the Customer solution provides a first-person account of CX. Voice of the Customer programs, for example, can help provide you with both tactical insights your team can act on right away (e.g., technical issue with shopping cart) and strategic insights to inform long-term CX tactics.
Integrate your surveys' feedback with your web analytics, session replay, and CRM solutions to add context to your customers' behavior and get a more complete view of their experiences.
Social Media Analytics
There are over 3.6 billion active social media users worldwide. Many of these users turn to this channel to share thoughts on specific brands (or their experiences) or customer support purposes. Each social media network's native reporting features can help provide key insights you can leverage, while some social media management tools can also automatically categorize every brand mention or comment that comes in based on topic, keywords, and sentiment, providing key social media analytics to help fuel your overall customer analytics efforts.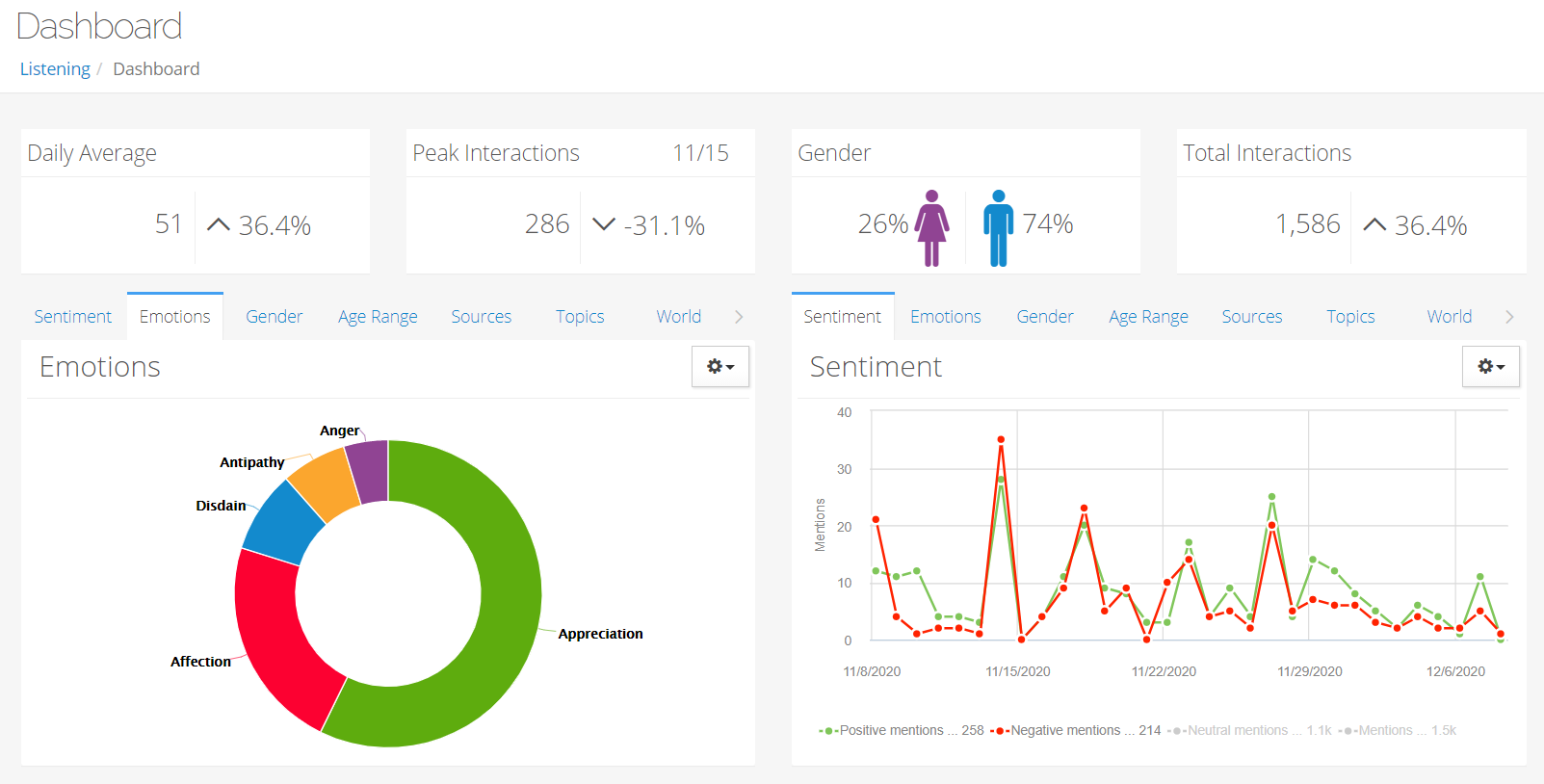 Self-Service Analytics
From chatbots to knowledge bases, customers today often have an array of options at their disposal to troubleshoot issues themselves without reaching out to a customer support representative. Analyzing how they interact with these tools can help unveil the top concerns and questions customers are facing, identify any content gaps you may have, as well as confirm how well you are meeting their self-service needs and in deterring calls and emails to your contact center.
Employee Interviews
Your client-facing employees can provide an extremely valuable perspective on your customer experience. They interact with customers every day and deal with customers' needs and expectations first-hand. Any customer analytics efforts should get client-facing employees' viewpoints to understand both sides of the experience better.
What's involved with customer analytics?
Customer analytics revolves around four key activities:
Data collection: Gather customer data from your internal databases and systems that shed light on your customers' behavior and attitudes (see the "Customer Analytics Techniques" section for more).
Data processing: Organize and structure your data from your various data sources in a way that facilitates analysis and continuous sharing of insights (e.g., dashboards) with other key stakeholders in the company. That could also involve additional processing tasks that may not already be performed automatically. For example, processing all your feedback through Text Analytics software and Natural Language Processing helps categorize each comment by topic, keyword, and sentiment and simplify analysis.
Data analysis: Go through and segment your data to extract aggregate or trended insights about specific groups of customers (e.g., long-time customers vs. new customers) or your customers as a whole. This stage also presents an opportunity to identify any gaps in your data and determine how it can be obtained (see "Data collection").
Action: Customer Analytics doesn't end at the analysis stage. Customer insights are only as valuable as what you do with them. That means ensuring the right stakeholders have the right insights at the right time so they can act quickly today, as well as inform their long-term strategies.
Customer analytics tools
To be successful, brands today must have a deep understanding of their customers. For example, understanding their needs, expectations, preferences, and perceptions at every pivotal moment in the customer journey. All are key customer analysis insights that can not only help fuel successful customer experience initiatives but also help boost the efficiency of your company's marketing, sales, product, and customer success efforts.
At Astute, we strive to provide customer-centric brands the solutions to gain these insights and put these into action and help elevate experiences at critical moments of the customer journey. Request a demo of our solutions to learn more about how Astute can support your customer analytics efforts.