Customer Experience
Customer experience (CX) must be at the epicenter of your brand's DNA.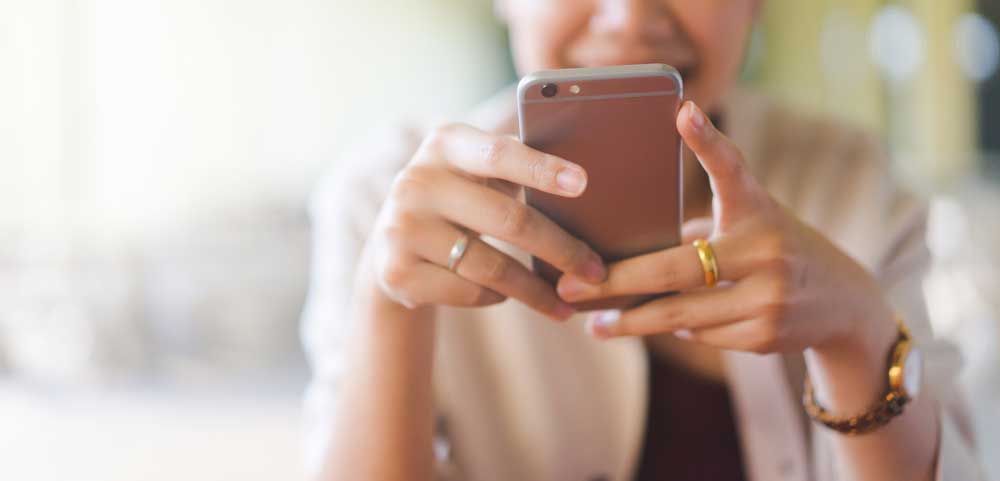 What is Customer Experience?
A new digital empowered society is emerging, and marketers need to shift to a customer-centric mindset to meet the evolving needs of their customers. This has pushed understanding and improving the customer experience (CX) to the forefront.
Customer Experience is the new battleground
Digitally empowered customers interact with your brand when and how they want. This "on-demand" mentality has created a customer that has increasingly high expectations. As a result, the customer experience is paramount and has to be the number one focus for your marketing strategy.
No longer can the experience be an afterthought. To succeed, it has to be at the epicenter of a brand's DNA.
"In an age of exceptionally high consumer expectations, customer experience has emerged as the new competitive battlefield." -JAKE SOROFMAN, Gartner
What are the key characteristics of Customer Experience?
CX is often used as an all-encompassing term. Bruce Temkin, co-founder, and chair of the CX Professionals Association (CXPA) defines it as the perception that customers have of their interactions with an organization.
Annette Frantz, the Principal of CX Journeys and a CXPA board member, defines it as:
the sum of all the interactions that a customer has with a company over the course of the relationship lifecycle
the customer's feelings, emotions, and perceptions of the brand over the course of those interactions
At the end of the day, the customer experience is any interaction an individual has with a brand. This can span from the in-store experience to the call center to contact center to digital interactions, which include the in-app, mobile, desktop, and tablet experiences.
Why is CX important?
The experience is your key differentiator.
Here are some of the main reasons why you can't ignore it.
81% of marketers expect to compete mostly (or completely) on the basis of CX. (Source: Gartner)
84% of customers feel that experiences are as important as the actual products and services. (Source: Salesforce)
66% of customers say they'll pay more for a great experience (82% for businesses). (Source: Salesforce)
56% of consumers say that 'the overall enjoyment of their experience' is important in their decision to buy a product or service. (Source: Deloitte)
32% of customers stop doing business with a brand they love after only one bad experience. (Source: PwC)
64% of consumers are more likely to recommend a brand to others if it offers simpler experiences and communications. (Source: Siegel+Gale)
Whether you are looking for a competitive advantage, a reduced churn rate, an increase in loyalty or revenue, focusing on the experience will pave the road to achieving those goals.
CX Management
This is when organizations are tasked with strategically planning and managing how customers interact with their brand. This practice is a discipline that must be mastered and then leveraged to ensure that consumers have exposure to the company, enjoy optimal experiences, and ultimately should be led to engage in a transaction.
"The practice of designing and reacting to customer interactions to meet or exceed customer expectations and, thus, increase customer satisfaction, loyalty, and advocacy." -Gartner
Customer experience management is the practice of closing the gap between the expected experience and the actual experience. One of the most effective ways to achieve this is with a Voice of the Customer solution that collects customer intentions, needs, and expectations at key moments in the customer journey, and provides the insights to close the feedback loop to, ultimately, improve the CX.
Voice of the Customer and CX
Today customers know more about your products, services, and pricing than ever before, and their expectations are higher than ever. CMOs are recognizing that CX is the new marketing and are turning to Voice of the Customer analytics to help them gain insight into their customers.
By leveraging Voice of the Customer analytics, marketers can now better measure and manage the customer journey. According to Harvard Business Review, 80% of organizations use customer satisfaction (CSAT) scores, one of the main Voice of Customer metrics, as their primary metric to measure the experience.
This makes the voice of your customers essential in moving the needle and improving the customer experience. By collecting information on your customer's intent, needs, and experiences on all your touchpoints, you can better understand strengths and weaknesses from a customer's perspective.
Marketing technologies and CX
The marketing industry is constantly undergoing seismic shifts driven primarily by technology. As the marketing technology landscape grows, so does its impact on CX. Every interaction that a customer has with your brand impacts their experience.
From retargeting customers that have previously visited your website to live chat interactions, all leave an impression on your customers. This places immense importance on how well your marketing technologies adapt to different customer's needs and expectations to provide relevant and effective interactions that will generate a positive CX.
Ready to learn more about how Astute's customer engagement platform can help you measure and improve CX? Schedule a live demo of our technology.
Sources and References