Customer Retention
Building long-term relationships with customers takes work, but it's worth it.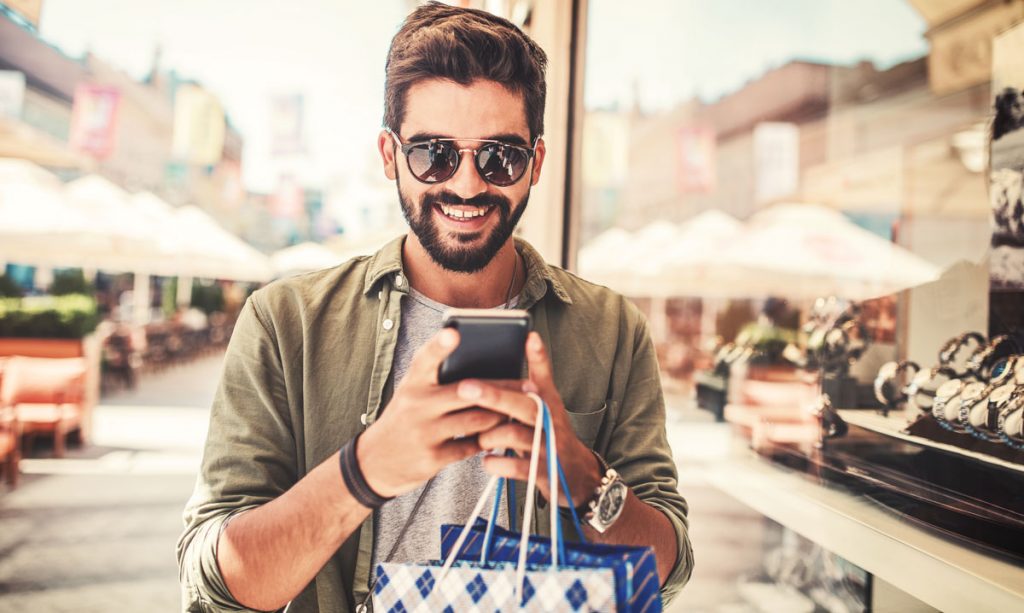 What is Customer Retention?
A simple definition of Customer Retention is a company's ability to keep (or retain) their customers over time, to build long-term relationships with them, and to prevent them from leaving for a competitor. Customer retention strategies, or customer retention programs, are the tactics and activities that a company performs to achieve these goals.
Customer Retention efforts start as soon as a visitor or prospect converts. That is, as soon as they become a customer.
How important is Customer Retention?
A brand's ability to retain its customers can have reverberating effects on its bottom line, both in the short-term and long-term. Here's a look at why strong customer retention tactics are vital:
How to calculate your Customer Retention Rate?
A brand's customer retention rate (CRR) is a figure that shows a brand's ability to keep existing customers happy and encourage them to continue doing business with the brand over time.
To calculate the customer retention rate for your brand, gather the following information for any given time period:
A: The total number of customers you have at the end of that period
B: The number of customers you acquired during this period
C: The number of customers you have at the beginning of that period
Then, plug in this information into the following retention rate formula to calculate Retention Rate:
((A – B) / C) * 100 = % Customer Retention Rate
For example, let's say you start this year with 100 customers, end the year with 125 customers, and acquired 50 customers during this time. Your customer retention rate for the year would be:
((125 – 50) / 100) * 100 = 75% retention rate
The higher your CRR, the better. But what is considered a "good" retention rate?
The (boring) answer is, it depends. Your industry, your price point, the nature of your product or business model – many factors can come into play. Finding a benchmark to compare yourself against can be tricky. A brand's CRR is typically kept confidential.
A study by Mixpanel found that for websites and mobile apps in the Finance, SaaS, eCommerce and Media industries, average retention after 8 weeks came in below 20%.
The CRR to shoot for should be to be determined based on your company's goals. Calculating and monitoring your brand's Customer Retention Rate over time will give you an indication of whether your Customer Retention strategies have the desired effect.
Customer Retention vs Customer Loyalty
Customer Retention and Customer Loyalty refer to similar concepts. However, they are not the same and should not be used interchangeably.
An easy way to make the distinction between "retained customers" and "loyal customers" are:
RETAINED CUSTOMER: A customer that continues to use your offering over time. They may also choose to buy from you again but may not necessarily stick with you long-term if another opportunity comes along.
LOYAL CUSTOMER: A customer that not only uses your offerings but may also be more emotionally invested in your brand. Loyal customers will likely buy from you again and may recommend you to others.
You should design Customer Experience that goes beyond just retaining your customers. The ultimate goal of any customer retention strategy should be to convert your existing customers into loyal brand advocates that stick with you through thick and thin.
"There is a big difference between a satisfied customer and a loyal customer. Never settle for 'satisfied.'" -SHEP HYKEN
What are the goals of customer retention strategies?
A customer retention strategy is any initiative that attempts to achieve any of the following goals:
Turn first-time customers into repeat customers
Turn repeat customers into loyal brand advocates
Increase the profitability of customers over time
Renew existing subscribers continually
Increase brand stickiness
Any event that takes place along the customer lifecycle, particularly those that occur following the Conversion stage, can sway your existing customers and significantly impact a brand's ability to achieve any of these goals.
Some of these events include:
Looking for support
Using an online portal or self-service
Interacting with agents for sales or support
Making additional purchases
Using the product/service
Sharing word-of-mouth
Implementing on-boarding programs, regular/automated reach-outs to customers, customer loyalty programs – there are countless customer retention strategies a brand can implement to help retain their customers.
However, understanding customers' experiences all along the customer lifecycle – their needs, expectations, preferences, frustrations, satisfaction – is a critical customer retention strategy brands today should never do without.
As part of any CX program, brands must have the measures in place to collect feedback from their customers across the customer lifecycle (not just after they become customers), and on all of their touchpoints. That is, wherever a customer has the ability to interact with the brand, such as:
Mobile
Desktop
In-app
SMS
Social media
IVR
Email
On location/in-store
How to improve customer retention
Here are some of the things that can be the difference between a low and high customer retention rate:
Causes of Low Customer Retention Rate
Fragmented, inconsistent CX that is inferior to the competitors.
Relying mostly on intuition and very little on customer feedback to drive customer retention strategies.
Not staying engaged with customers and offering little to no ability for them to easily share feedback.
No proactive measures to learn why customers left.
No system in place to automatically be made aware of poor experiences when they happen.
Slow reaction times in detecting and fixing pain points, leaving them for other customers to experience.
Causes of High Customer Retention Rate
Positive, seamless CX that caters to their customers' needs.
Taking a customer-centric approach to customer retention strategies.
Proactively collecting feedback from customers to learn about their experience.
Always learning from losses by engaging ex-customers to learn why they left.
A system in place to detect and remedy poor experiences in real-time.
Have the measures in place to quickly eliminate pain points in the customer journey.
Overall, a brand increases its chances of retaining customers by:
Being proactive in collecting customer feedback about their customers' experiences
Showing their customers they care about customer experiences
Keeping a finger on the pulse to identify and eliminate friction points
Taking a customer-centric approach to their customer retention services and strategies
How to collect feedback to increase customer retention
Customer feedback, collected through a Voice of the Customer (VoC) program, is essential to any customer-centric retention strategy. From the way you collect the feedback to what you do with it, many ingredients can help you not only obtain the type of feedback you need but also get the most out of it.
7 best practices when collecting and acting on customer feedback:
Give your customers their say
Your customers know better than anyone what works for them, what doesn't, what can be improved. Most importantly, they know what you need to do to keep them with you.
Be tactical when and how you engage your customers
How you approach collecting your customers' feedback, matters. The method you choose should depend on your business objectives. Learn more about this topic in our Voice of the Customer Methodologies white paper.
Be proactive
A key ingredient of successful customer retention programs is proactivity. Asking for feedback should be no different. Don't wait for your customers to reach out to you with their issues. Worse, don't find out about poor experiences before it's too late.
Look beyond just customer surveys
When it comes to client retention strategies, surveying your customers is a must. Although, you should also keep an eye on public forums when available for the world to see. Think customer reviews, social media posts, and comments sections, to name a few.
Close the loop on your feedback
There are few things more frustrating than feeling like you are not being heard. You should have a system to detect and remedy bad experiences based on customer feedback – even identify great experiences to make even better.
Get your feedback in front of the right eyes
Feedback from your existing customers should not stay in a silo. Make them visible and accessible to all stakeholders that play a pivotal role in your customer retention decisions. Inject this feedback into your marketing technologies, CX dashboards, and Text Analytics tools.
Enrich your customer journey maps
Customer journey maps can help you visualize the paths that can lead to higher customer retention and, ideally, customer loyalty. Strengthen your existing maps with insights from your customer feedback and identify gaps in the experience you can learn more about with your VoC research.
"Your most unhappy customers are your greatest source of learning." -BILL GATES
Voice of the Customer research is crucial to Customer Retention
Extensive research has shown the link between good customer experience and its impact on what their customers will do next. We looked at just some of those statistics here.
Customer feedback is the light that can help you find gaps in your CX. Similarly, it can help you identify opportunities to make your customers want to keep coming back for more. Listening to your customers at all stages of their journey can give you the customer-centric insights you need to figure out how to turn your new customers into loyal ones and turn loyal customers into your biggest brand promoters.
To help you take your customer retention strategies to the next level, look for a Voice of the Customer solution that gives you the tools to:
Engage customers for their feedback on all your channels
Make it easy for customers to share targeted feedback about their experience with you
Easily find insights from your customer feedback (and share them)
Close the feedback loop with your customers in real-time whenever necessary
Ready to see such a solution in action? Learn more about Astute VoC, and set up a personalized demo today.
Sources: