How to Win Support for Your Digital CX Initiatives
How do you make a meaningful impact on digital customer experience? Follow this five-step strategy.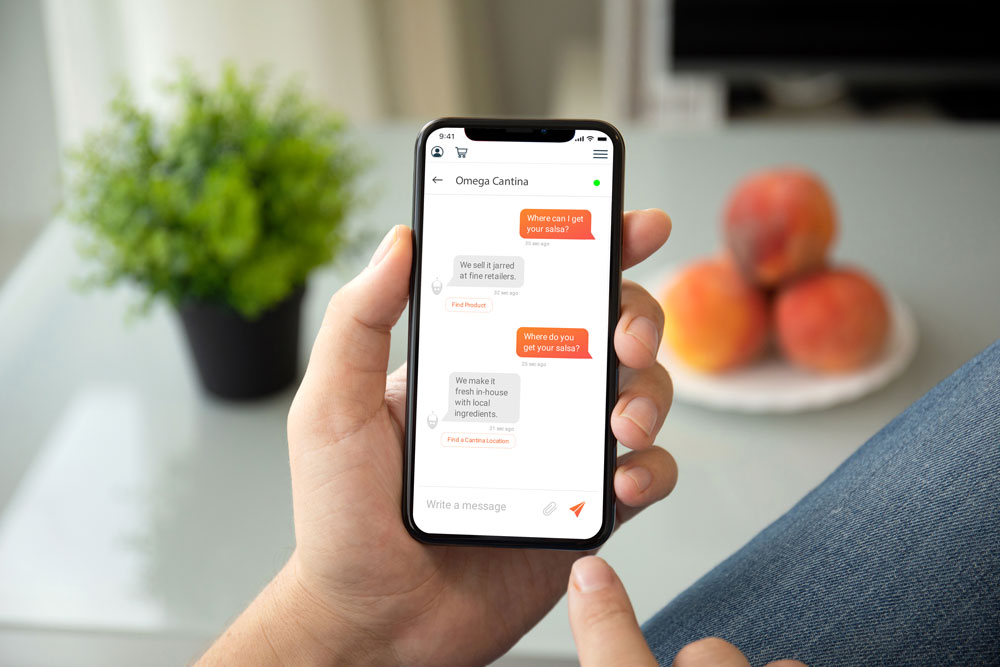 You don't need a hashtag to know that digital transformation is changing the face of the customer experience. Not when…
There are more than three billion social media users globally
Consumers spend more than five hours per day on their smartphones
59% of Americans believe that customer service through social media has made it easier to get their questions answered and issues resolved (according to data from HubSpot)
Yet while expectations for digital CX are certainly rising, CX budgets are not increasing accordingly. A recent Gartner survey found that 52% percent of marketers with CX responsibility reported their budgets were to remain the same or decrease in the near future.
So, where should you start in making a meaningful impact on digital customer experience? And how can you make the financial case for adopting a new strategy to get your priorities funded? Here's a powerful five-step strategy to get you started:
Understand your customer, know your market

Define the pain points and challenges

Explore all solutions, then prioritize your list

Start small: Launch with the part of the solution that provides the greatest value

Measure success and iterate
1. Understand your customer, know your market
You can't change what you don't measure, so the backbone of any new strategy is research. You need to understand your customers, your company's capabilities, and your competitors' capabilities.
HubSpot has found that 40% of companies believe proving the ROI of their marketing initiatives is one of their biggest challenges. Start by measuring the key metrics of your current state. Even if the data is difficult to pull out of disparate systems, and even if the data is ugly, measuring your starting point is critical. Knowing where you start allows you to benchmark against industry standards and eventually calculate the ROI of your investment.
Don't forget to mine data from your customer engagement or CRM software for valuable insights on your customers. You can find trends in communication channel preferences, topics with the greatest volume of questions or problems, and some surprises that could turn into real gems.
Finally, getting feedback from employees on the front lines may generate critical insights on your own internal logjams and frustrations. Seek to understand and try not to be judgmental. Improving internal efficiencies can have a multiplier effect on external customer satisfaction metrics.
CX vs. Digital CX – What's the Difference?
If overall customer experience (CX) is the sum of all touchpoints between a person and a company, then digital CX is the portion of those touchpoints that happen digitally. Digital CX may include the web, mobile, social media, chat, messaging, co-browsing or video.
What is the biggest difference between overall CX and digital CX? Think fast. Literally. Consider these stats:
Consumers will wait on hold for an average of 11 minutes before hanging up, and 77% of customers believe it takes too long to reach a live agent (Harris Interactive/RightNow)
Customers expect businesses to respond to their emails within an hour (Toister Performance Solutions)
Customer expectations for chat response times are higher than they are with email — the average wait time for chat is 45 seconds (Live Chat Benchmark Report)
2. Define the pain points and challenges
Once you have measured your current state, define your challenges. Also, start imagining what an ideal future state could look like. How would the future state affect each of your personas? How would it change your customer journey map? You might identify new challenges that didn't uncover in your previous research.
Last year, Dine Brands (parent for Applebees and IHOP) saw the continued uphill trend in engagement on its social channels. Of course, that's great news and an indicator of success in marketing and CX initiatives. However, the company found itself struggling to maintain the same high level of quality service on social channels compared to phone or email. Research showed much slower response time than industry standards – and competitors! The company knew they needed to focus on social response times.
Digging into the problem, the company learned that agents were copying and pasting guest information and responses from the native social platforms into their CRM. That was a leading cause for slower response times. In addition, because data from social channels wasn't complete in the CRM, the company wasn't measuring CX on par with other communication channels, so responding to questions on social media often fell to the bottom of the priority list. Understanding these challenges lead to a solution that reduced response time five-fold. Read the case study to learn more.
3. Explore all solutions, then prioritize the list
Depending on the challenges you identified and an ideal future state, there might be many different solutions for you to choose from. One good place to start is with your existing vendors. What new and cutting-edge options have they added recently? Reading industry publications and attending professional publications are good ways to get a broad sense of the solutions on the market.
Here are some of the hottest trends in improving digital CX, which could be solutions you choose to explore:
Digital Self-Service: As time becomes an ever-more valued commodity, customers are searching for both faster service and the freedom to self-serve on their own time. They want to be able to find answers to pre-purchase questions or post-purchase support, for instance, when they can't sleep in the middle of the night, or while multi-tasking and taking care of other issues. Banker's hours are simply no longer acceptable. Thus, many of the digital CX tools on the market today help companies speed up response times.
Intelligent Bots: Improvements in artificial intelligence and knowledge management have generated smarter digital self-service, chatbot, and virtual assistant solutions. In fact, use of web or mobile self-service support now outranks speaking with an agent over the phone. Forrester analysts predict that intelligent systems will drive 70% of customer engagements by 2022. This will spare customer service agents the brunt of administrative tasks and shift their focus to top-tier support tasks. Intelligent systems will integrate seamlessly and share customer information, so bots and agents can deliver personalized service during every interaction.
Social Media Integration: As the Dine Brands example above demonstrated, bringing processes and resources into alignment for all your channels, including social media, can pay dividends in terms of both customer experience as well as internal efficiency. But there can be other benefits, too. First, when you monitor your social media channels regularly, you can perform sentiment analysis and trend analysis that may provide you insights on quality issues of a particular product/store, or track customer service issues before they mushroom. Second, you can become proactive instead of simply waiting for issues to bubble up to you. You can identify opportunities for real-time engagement, as well as identify key influences with whom you want to connect. Finally, you can track competitors alongside yourself, so you can benchmark how you're doing on the metrics you establish relative to your marketplace.
4. Start small with the part of the solution that provides the greatest value
Now that you've identified the universe of solutions, it's time to come back down to earth. Depending on resources, you may choose to a quick win that requires simply changing an internal process. But to truly make a difference to your ROI, choose the solution that will provide the greatest value, and take baby steps toward implementation.
Blue Diamond (producer of popular products like Almond Breeze and Nut Thins) was struggling to keep up with an increase in consumer inquiries. Continuing to add headcount was not an option. So the company singled out an AI-powered chatbot that would answer consumer queries as the most efficient first step to execute digital CX.
The company started by identifying the topics that generated the highest contact volume: questions about coupons, product flavors, allergies, ingredients, and recipes. Within the first month, the Blue Diamond bot engaged in more than 9,000 interactions with close to 6,000 consumers, delivering correct answers with 90% accuracy. As the AI continues to learn and identify questions that don't yet have an answer, the accuracy rate will only increase. With these learnings, the company can continue to add to digital self-service so customer service agents can focus on other work. Read the case study for more information.
5. Measure success and iterate
Here's where your diligence in measuring the status quo before taking action will pay off. You will be able to compare before and after metrics. However, don't expect to get everything perfect right off the bat. There will continue to be tweaks, enhancements, and learnings from voice of customer research that continue to improve your ROI and customer experience. By continuing to measure, you can continue to prove the value your digital CX initiatives are making.
The payoff for organizations that do invest in digital CX is there. According to Qualtrics, organizations that lead in CX outperformed laggards on the S&P 500 index by nearly 80%. They retain higher share of wallet and have customers that are:
7X more likely to purchase more from the company
8X more likely to try other products or services
15X more likely to spread positive word of mouth
If you're not already prioritizing digital CX, now might be the right time to reset. See a quick two-minute demo to learn more about Astute's digital CX and self-service solutions.