Land O'Lakes Dairy Foods Consumer Affairs Team Leverages Astute Social
Brand uses real-time social platform to help viewers with party prep for the "Big Game" in 2017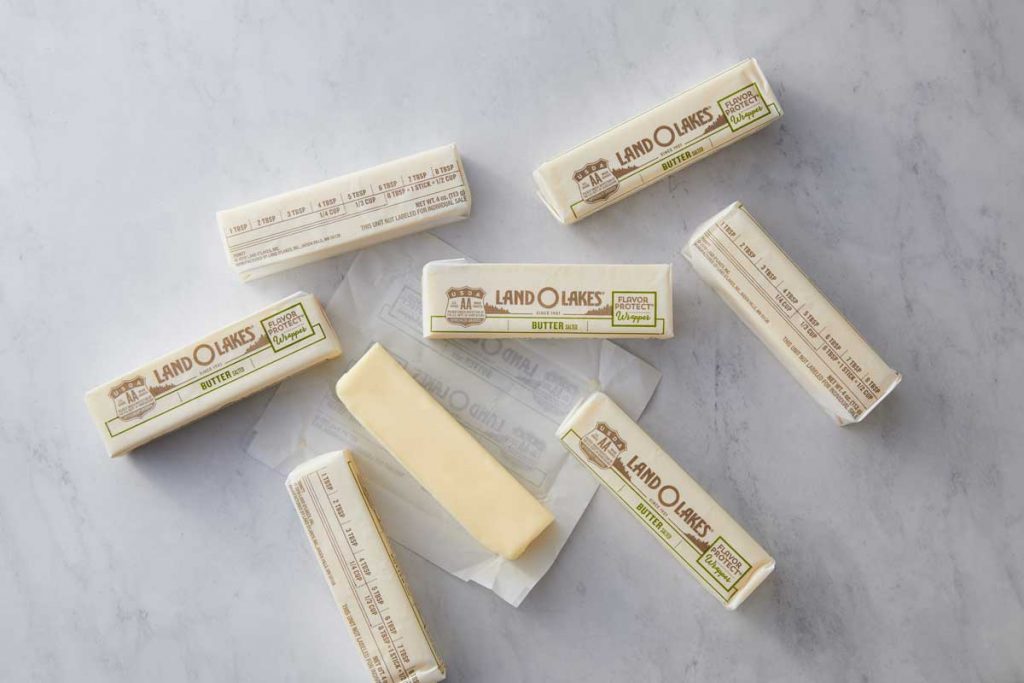 On Thursday, February 2, 2017, Land O'Lakes Dairy Foods Consumer Affairs Team hosted its first-ever Facebook Live event, featuring their Test Kitchen experts demonstrating party-ready recipes and answering questions from viewers in real time in advance of the big game! The team looked to long-time partner, Astute Solutions, and their social media management platform, Astute Social to help ensure the event went smoothly.
The 30-minute segment was designed to reach LAND O LAKES® 150,000+ Facebook followers, and was cross-promoted through the @LandOLakesKtchn Twitter account using #gameday. The Test Kitchen experts demonstrated recipes, offered tips, and answered viewers' questions in real time.
To ensure a smooth experience for their first foray into Facebook Live, Vicky Cherne, Land O'Lakes, Inc. Consumer Affairs & Customer Concerns Manager, reached out to Ashley Cox, Astute Solutions Project Manager Analyst, to conduct several tests in advance of the event.
Cherne explains, "Astute's been the go-to technology partner for the Dairy Foods Consumer Affairs Team for nearly two decades. Astute's team was incredibly responsive and confirmed that Astute Social would allow us to both answer and capture viewer comments in real time during the live event."
"Astute Social is incredibly flexible," offers Cox, "with real-time data collection from sentiment tracking to geographic and trend data. But given the newness of social live-streaming, we conducted several test events to measure response time, question and comment presentation, and real-time reply capabilities. And Astute Social was spot on."
Astute has been the go-to technology partner for the Land O'Lakes Dairy Foods Consumer Affairs Team for nearly two decades.
The Land O'Lakes Dairy Foods Consumer Affairs Team uses Astute Social to engage with thousands of consumers, conduct social listening, and gather market insight. They also use Astute's knowledge management and CRM software.
Cherne adds, "This was a wonderful first-time event for us! We didn't know what questions we would receive, but we knew we would be able to see and hear our viewers' reactions, respond, and integrate all of the activity with our CRM to continue to provide the types of information consumers need and want. We're definitely ready to support more live events."
Land O'Lakes, Inc., one of America's premier agribusiness and food companies, is a member-owned cooperative with industry-leading operations that span the spectrum from agricultural production to consumer foods. With 2016 annual sales of $13 billion, Land O'Lakes is one of the nation's largest cooperatives, ranking 215 on the Fortune 500. Building on a legacy of more than 95 years of operation, Land O'Lakes today operates some of the most respected brands in agribusiness and food production including LAND O LAKES® Dairy Foods, Purina Animal Nutrition, WinField United and Land O'Lakes SUSTAIN®. The company does business in all 50 states and more than 60 countries. Land O'Lakes, Inc. corporate headquarters are located in Arden Hills, Minnesota.
Astute Solutions helps the world's largest consumer brands drive loyalty throughout the customer journey with their consumer engagement software. Consumers want to talk to their favorite brands like they talk to their friends, instead of being forced to communicate through stiffly structured interfaces. Astute Solutions' blend of leading edge technologies makes this possible, eliminating friction during every customer interaction.
This press release originally appeared on BusinessWire.