Customer Experience and Digital Transformation Challenges
Both Customer Experience and Digital Transformation must be treated as company-wide priorities and important components of your culture. As leaders in these areas, you face challenges like improving CX, keeping your brand digitally relevant, and enhancing customer service operations.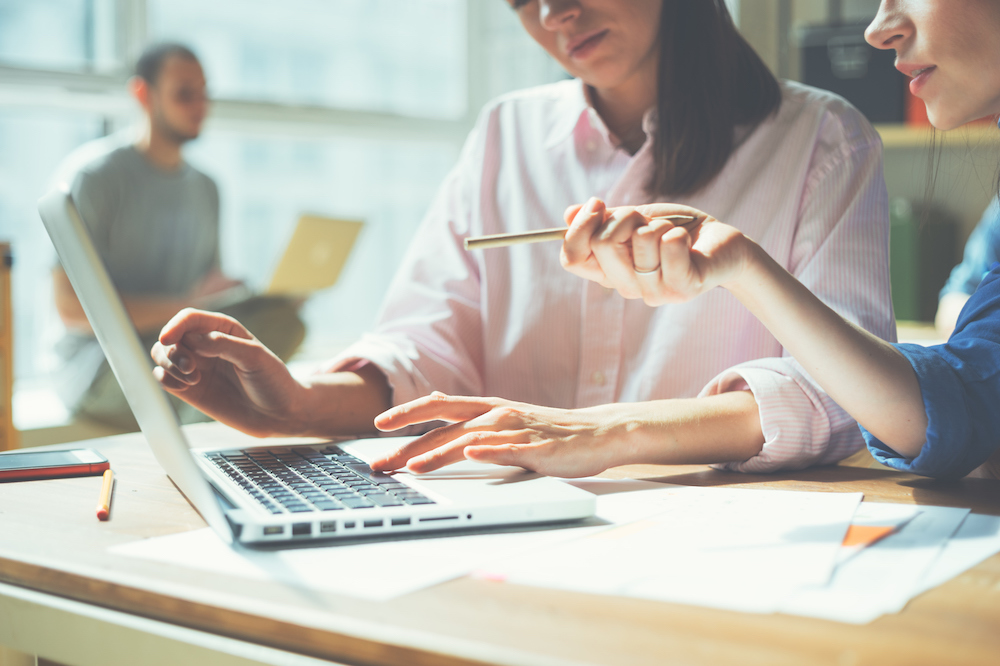 Although Customer Experience and Digital Transformation are two separate fields of expertise, in today's consumer landscape they are intrinsically linked and more important than ever. Consumers demand effortless interactions no matter where they interact with brands, which requires companies to have a strong focus on customer-centricity as well as on the digital technologies required to manifest that focus into real experiences.
As a leader of the Customer Experience or Digital Transformation area within your company, you face a unique challenge: if you ask 100 different companies how they approach either, you'll get 100 different answers. Part of the complexity lies in the fact that neither Customer Experience nor Digital Transformation are typical company functions in the way that Marketing or Finance would be. Instead, they must be regarded as a company- and culture-wide attitude, a dedication across all teams to being customer-centric and digitally savvy. Both of these terms imply behavioral changes across the organization that go far beyond short-term initiatives or day-long workshops.
With that in mind, let's take a closer look at some of the key objectives you're seeking to accomplish.
Staying digitally relevant and improving customer experience through digital transformation
Improve customer experiences with a seamless, omnichannel approach.
As every CX professional knows, supporting multiple customer interaction channels without a cohesive strategy leads to frustration and churn. And even the most well-built CX strategy will fall apart without integrated technologies to support it. That's where a truly digital company culture can advance the cause of CX.
A true omnichannel approach to customer interactions encapsulates all the channels where customers want to communicate, which can include social media, web chat, email, phone, messenger platforms, SMS, voice-based virtual assistants, and video chat. But it also goes a step further, serving each of those channels from one integrated technology suite. Not only does this provide the optimal omnichannel experience to consumers on the front end, it simplifies back-end management and data collection as well. Customers get the seamless CX they demand, contact center agents have the context they need to provide best-in-class, personalized service, and your company has a consolidated source of customer data for analytics and reporting.
Stay relevant to protect and grow your market share
Consumer preferences change rapidly, especially with younger generations such as Millennial and Generation Z (post-Millennials), threatening large consumer brands as smaller, more nimble brands gain market share. The CX and Digital Transformation disciplines are crucially important to the challenge of staying relevant and retaining share of market. At the same time, the new channels and tactics needed to communicate effectively with these younger consumers can be difficult to adopt and scale quickly.
Some of these include:
Real-time engagement with consumers and influencers on social media, both for customer care and marketing opportunities

Social listening to identify market trends and potential prospects

New service channels like web and mobile self-service, SMS, and messaging app chatbots

Conversational, personalize mobile app service experiences
But the benefits of adoption are clear: a responsive, agile approach increases your changes of building loyalty and increasing market share with tech-savvy generations, resulting in more revenue.
Using the power of technology to enhance service operations
Your customer-facing staff know it better than anyone: the emotional burden of dealing with customers can burn you out. Plus, operational complexities like the need to use multiple systems at once, difficult workflows, and manual processes, take their focus away from truly serving customers. For CX leaders, the resulting dissatisfaction and turnover of experienced service staff is a big problem.
Features of industry-leading CRM case management systems can resolve many of these issues, resulting in more empowered employees, less turnover, and better, more efficient customer experiences:
Single interface for all channels prevents constant application-switching

Integrated knowledgebase and customer context panel gives agents all the info they need at a glance

Automated tasks, like email response creation, spare agents from typing out repetitive responses

Standardized processes based on configured rules results in a 50% reduction in agent training time and new staff productive in less than two weeks

Fields that can pre-populate save agents time and deliver faster resolutions for customers

In-context guidance and suggested next best action to the agent rather than scripting them results in having agents that feel empowered to engage with the customer person-to-person
Enhancing the technology your agents use and automating the mindless tasks allow them to be focused on the customer, not frustrated by manual processes and inefficient systems.
Driving decision-making with customer analytics
When trying to derive insights from your data to improve the customer experience, there are a few common challenges you face:
The right data is not being collected in the first place

The data has accuracy issues because QA is a manual process

The data is difficult to interpret into action
Some CRM systems are configurable enough out-of-the-box to allow you to capture any customer data point you choose. This data can be used to understand why customers contact you, how they perceive your products, and what trends are developing within interactions. It's also wise to combine data sets from different sources to gain a more complete view of the customer experience, including social media engagement and self-service interactions. The insights gleaned from a comprehensive data set can help you uncover obstacles preventing smooth customer experiences, develop stronger brand loyalty, and ultimately increase revenue.
How Astute can help
Astute's suite of customer engagement software helps CX and Digital Transformation leaders accomplish their goals.
Consistent brand experience. Regardless of the communication channel they're using or the service agent they're talking to, customers absolutely must have a consistent experience with your brand. Astute makes this possible by providing highly accurate answers from a unified knowledgebase and by managing every service interaction – emails, live chat, phone calls, social media, and more – in a single CRM that actively guides agents through conversations. Our system provides the right resolution for every customer, whether the response comes from a human or a chatbot.
Comprehensive VOC. Having a unified customer engagement platform like Astute's means that voice of the customer data becomes more accurate and reliable. Enrich your VOC data by augmenting traditional VOC data collection with the software's analysis of unstructured customer data, like social media posts gathered via social listening, inbound emails and chats, and agent case notes. A richer, more accurate understanding of your customer helps the entire organization to put the customer first.
Customer self-service. Astute Bot provides the digital self-service options your customers want, delivering instant, accurate answers while deflecting contacts from the call center. Aside from offering only knowledge management system that doesn't require you to author a knowledgebase from scratch, Astute's patented NLP technology can understand the context of what customers are asking to serve up the correct response.
Efficient, loyalty-building service interactions. A unified agent desktop, in-context guidance, intelligent data entry, integrated knowledge management, and automated email response creation – Astute Agent's unique features make for more efficient, happier agents and better customer service.