Challenges Facing Today's Social Media Teams
As a social media professional, you have about five jobs that all take different strengths and skill sets. Yet you somehow manage to keep all your plates spinning and make it look effortless. Could you use some help?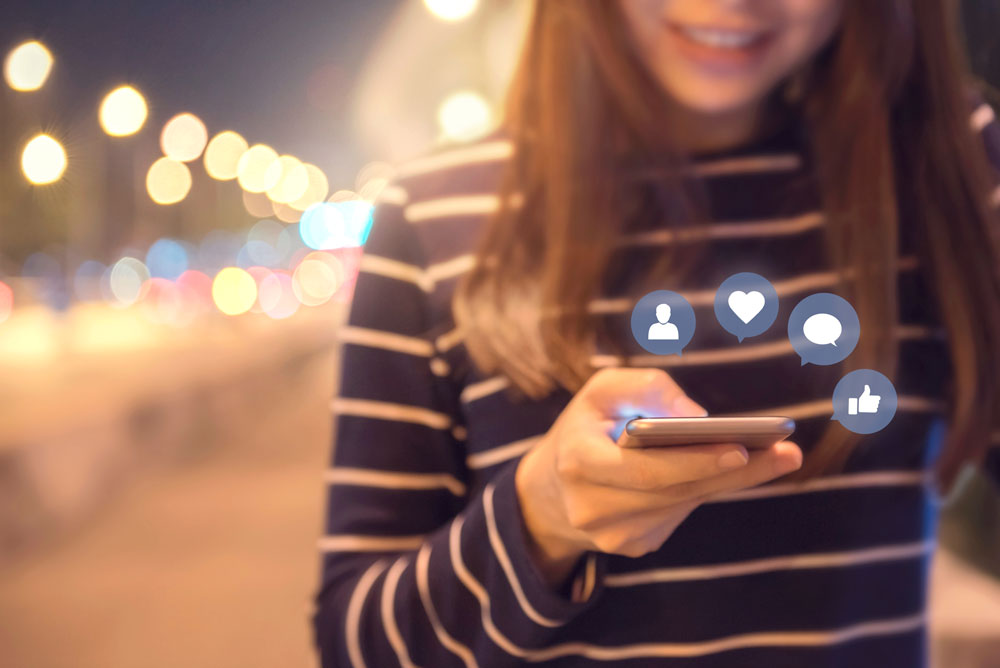 While more traditional marketing and engagement channels are assumed to have value to the business—of course your company is going to have a website—social media still has to prove itself. As a social media manager, you're accountable for making the large part of that case. It's a lot of responsibility, especially when you add it to everything else you're juggling, like publishing content, engaging influencers, running social ad campaigns, and protecting your brand's reputation, along with possibly serving as the first level of customer support on social platforms.  
Cutting through the noise
You could easily spend your whole day just on Twitter, listening to what consumers are saying about you, your industry, and your competitors. On a good day, you might even have time to respond to some of the tweets! But of course that's never going to happen—no one's job title is "Twitter Manager." Social media managers also have to stay on top of Facebook, Instagram, Snapchat, Pinterest, YouTube…the list goes on. And what about forum discussions, product reviews, and other corners of the web you haven't even thought of yet?
Plus, let's face it, even if you had enough resources to collect all that data, it's still just noise. You need to find a way to identify where to focus your limited attention. How can you figure out which posts have the most potential to help you accomplish your goals of engaging influencers, protecting your brand reputation, and gaining market insights?  
Social doesn't sleep
Which one of these statements describes your team better?
Our social media is effectively shut down when I or my team leaves the office. We can't stay on top of it after hours, so we set the expectation that the company will only respond during regular business hours.

We have our smartphones with us all the time so we can see posts as they come in and answer the important ones, even at night and on weekends. It's often exhausting, but I can't risk a negative post going unanswered for hours (or days).
In the non-stop world of social, something has to give. And if you're not feeling the annoyance of a phone that won't stop pinging you, then you're feeling the stress of not knowing what your team will come back to in the morning. According to the digital marketing experts at Convince & Convert, the majority of consumers who contact a brand on social expect the same response time 24/7, but how can social media pros meet that expectation without sacrificing work-life balance?
What's the value of social?
Despite widespread global usage of social media (the "population" of Facebook is now higher than that of China or India), you might feel like you spend a lot of your time justifying the cost of social media. You're not alone: A recent study reports that about 60% of social media professionals cite measuring ROI as one of their top challenges.  
A 2016 survey of CMOs found that only 20% are able to quantitatively prove the impact of social media on their business. So between helping your boss in that effort, tracking the return on your social ad spending, and pulling the vanity metrics needed to satisfy certain parties, you've become a spreadsheet expert. But do the statistics mean anything if you don't change your strategies in response?
How to prove the ROI of your social media efforts
Run more effective ad campaigns. Unlike more traditional advertising channels, social media advertising gives you the ability to tie conversions and sales directly to ad engagement. Create ad campaigns that span the major social networks for maximum impact. Use an advanced ad management tool to automate budgeting, perform split and multivariate testing, and discover the best audiences, increasing campaign ROI.
Provide top-notch social care. Coordination between Marketing and Customer Service is especially crucial when it comes to social customer care. Collaborate to create an effective process for customer comments and complaints on your social media channels. A key element for any social care program is equipping Marketing and Customer Service with the same social media tool, ensuring nothing gets "lost in translation."
Build influencer relationships. Connecting with the right influencer at the right time makes for significant and demonstrable social media impact. Using real-time social listening and influencer identification, you can find and interact with key social influencers, amplifying your brand message. Plus, interactions with prominent influencers provide solid proof of why your investment in social media is worth it.
Deliver valuable insights. No voice of the customer (VOC) program is complete without data from your social media channels. This type of candid, indirect feedback provides additional context to the more direct forms of VOC data you're already collecting. Real-time social listening tools also allow you to monitor live input from your market as it changes, track reactions to new products or campaigns, and give you the opportunity to course-correct if needed.
Where Astute fits in
Our social relationship management platform, Astute Social, gives you tools to engage customers, publish content, manage social ads, inform product innovations, and predict market behavior all in one comprehensive platform.
Social listening. Hear relevant conversations about your brand, your competitors, and your industry across millions of sites, not just those you predefine. Our auto-discovery tool continually branches out to new blogs, forums, product review, sites, etc., to find even more consumer-generated content.
Post prioritization. Receive alerts for posts that need immediate action. Sentiment tracking and natural language processing (NLP) interpret the nuance of language and emotions, including slang and sarcasm, to discern high-fives from customer service issues.
Mobile app. Get notifications for urgent or important posts and respond directly from the app, so you and your team can disconnect without closing up shop entirely. The app also shows activity for predefined streams, letting you manage engagement and respond to customer questions on the go.
Actionable insights. Track market and industry trends and dive deep into consumer behavior and attitudes. Comprehensive reports and advanced analytics help you understand what your customers think of you—and your competitors—so you can make ongoing improvements to your business. Get notifications for urgent or important posts and respond directly from the app, so you and your team can disconnect without closing up shop entirely. The app also shows activity for predefined streams, letting you manage engagement and respond to customer questions on the go.
Engagement. Create meaningful, one-to-one conversations that engage your customers and influencers. Auto-routing sends high-priority posts to the person in the organization most qualified to respond, even if they aren't a user of the software.
Ad management. Run social ad campaigns from a unified dashboard, and track performance alongside key engagement metrics. Features like automated multi-variate testing, suggested audiences, and budget automation drive better campaign ROI. Real-time insights give you a continuous feedback loop of ad management and social listening so you can measure, adjust, and measure again.
See Astute's social media management platform in action. Request a personalized demo today.