Social Relationship Management
At the intersection of social media and CRM, social relationship management provides significant benefits for brands of all kinds.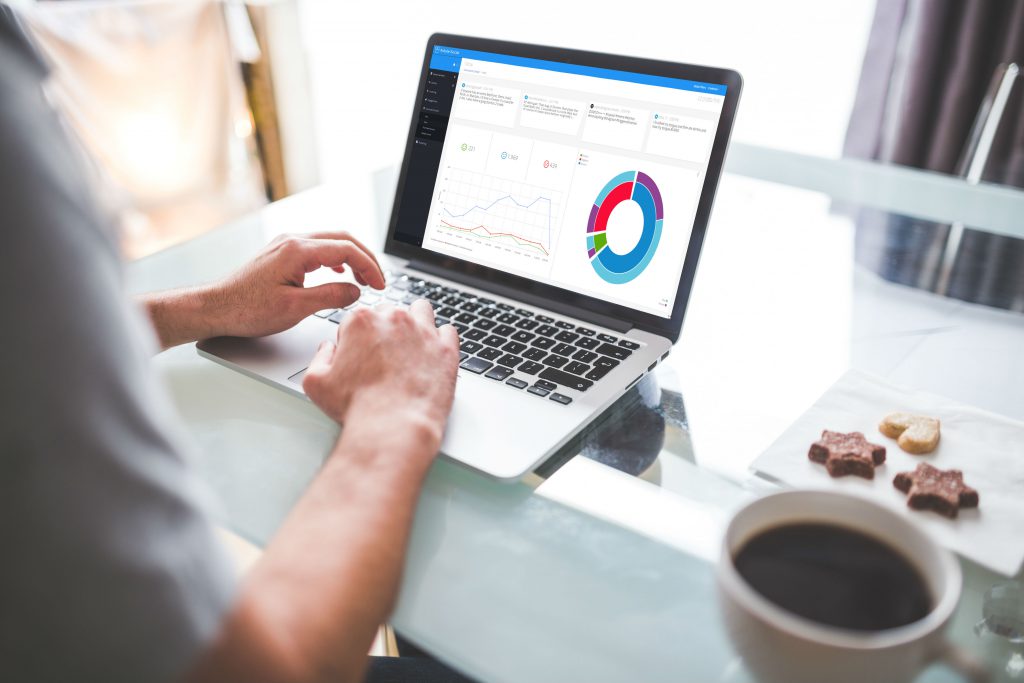 What is social relationship management?
Social relationship management, also referred to as SRM or social CRM, is all about strengthening customer relationships through social media. SRM entails actively listening to and engaging with customers on social media channels. SRM or social CRM software helps brands filter out the social noise to focus on the most important interactions, gather insights, take action, and develop a more complete view of each customer.
How did social relationship management come to be?
Before social media entered the picture, customer relationship management was often seen as one-sided. Customer interactions with companies took place on the companies' terms, according to strict rules of engagement.
Fast-forward to today, when consumers expect brands to be active on at least three to four social channels, and providing service through social media, also known as "social customer care," has become table stakes.
According to a Bloomberg analysis, this shift is good news because social CRM enhances customer trust. "Now that social media is enabling company relationship management, the delicate balance of trust between a company and its customers can be better maintained." Social media lends transparency to company interactions with customers, and gives customers more direct (and public) ways to share praise or air grievances.
Bloomberg's analysis concludes that, "Enlightened companies have always understood that by focusing on relationships, customers will manage themselves." Social CRM is a powerful tool for developing a true relationship focus.
Benefits of social CRM
Today's customers expect to be able to engage with companies on their terms, and social media is a major component of this mindset. In fact, consumers are 88% less likely to buy from companies who ignore complaints on social media. With customer loyalty to brands at an all-time low, no company can afford to ignore customers — especially in such a public setting.
Companies that harness the potential of social relationship management reap three primary benefits, detailed below.
Enhanced social listening
Even though customer expectations have changed, the majority of brands are not embracing the full potential of SRM. Only about a quarter of brands say they're doing social listening. Social listening and monitoring through an SRM allows you to identify relevant interactions, proactively respond to customers, and use real-time insights to influence decision-making.
These benefits are impossible to attain without the use of an advanced SRM, particularly one that utilizes natural language processing (NLP). NLP capability acts as "noise-cancelling" for social media, understanding the meaning and intent behind interactions, and filtering out the actionable, urgent customer issues from the deluge of social activity.
In addition, NLP-powered SRM software can distill unstructured data like social media posts into valuable, concise insights, providing companies with a direct connection to customer needs and wants. Marketing and product development can use these insights to pinpoint opportunities, uncover design flaws, identify emerging trends, and monitor the competition.
Improved customer engagement
Great social care needs human interaction, but social media teams can be easily overwhelmed by the sheer volume of activity. SRM software that incorporates a CRM hub and a knowledge management system (KMS) eases the workload and improves customer engagement.
When combined, these tools provide highly focused monitoring, workflow automation, and the ability to involve key team members across the organization. Social CRM tools can apply pre-configured handling rules to each interaction. If an incoming post meets the criteria for escalation, it can immediately be routed to the person in the organization who knows how to respond, or one who can access the knowledgebase to quickly deliver the right answer. Social interactions are tracked in the CRM, providing a more holistic view of the customer experience. As a result, you maximize resources, improve efficiency, and strengthen customer relationships.
Brand protection
Word travels fast on social media, amplifying each interaction's impact — for better or worse. This means protecting your brand from potential threats is more crucial than ever. Social CRM solutions with advanced analytics and real-time dashboards enable you to track the health of your brand in real time. Marketers can quickly gauge the impact of campaigns, identify issues to swiftly take action, and more successfully manage PR efforts.
Start down the path of a modern social customer relationship strategy today. Schedule a demo of Astute's industry-leading social CX platform.