Building Brand Resonance: How to Win with Agile Marketing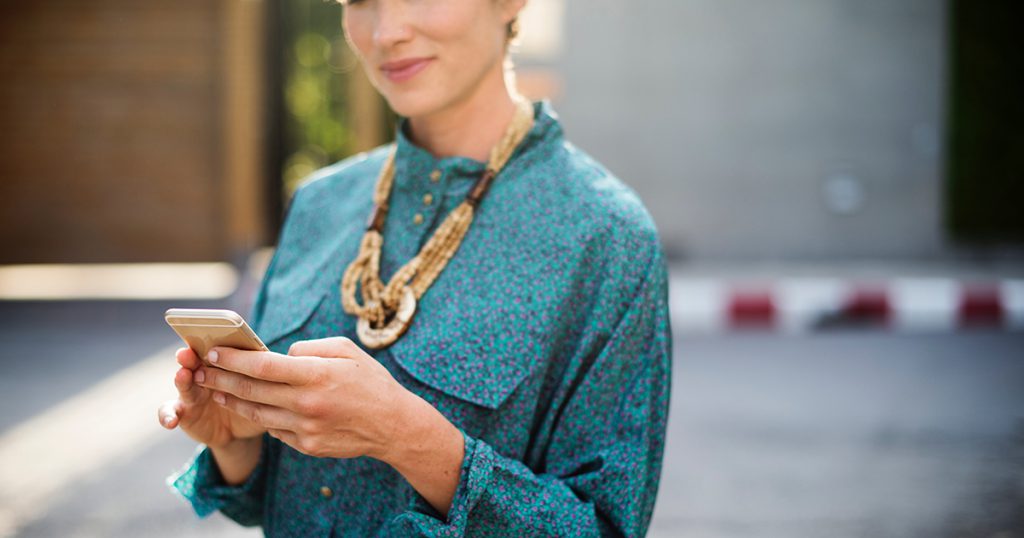 We don't have to tell you that it's rough out there for a brand. Competition is fierce. Consumers' expectations keep rising, and even if you meet their demands, they still might leave you for someone slightly better. This is where brand resonance comes into play.
Instead of trying to perfect every aspect of your business, it's time to change the game. Remember that most consumers make emotional, not practical, purchase decisions. They may do their research, gather advice, and weigh the pros and cons, but in the end, they almost always go with their gut. The objective of your marketing efforts should be increasing your brand resonance with customers so they choose you at that critical moment.
Creating Brand Resonance with Staying Power
How do you make that goal a reality? In a few different ways, according to the experts:
1. Engage your customers on an emotional level. "If your product, service, or idea resonates with a customer, if it means something to them—in addition to being utilitarian—then the relationship will be deeper, longer lasting, and more profitable." -Andrea Coville, co-author of Relevance: The Power to Change Minds and Behavior and Stay Ahead of the Competition
2. Learn everything you can about your customers and their goals. "When you start with what's at stake for the buyer, you earn the right to their attention." -Jake Sorofman, Gartner analyst
3. Target your content for specific audience segments. "Stop interrupting what people are interested in and be what people are interested in." -Craig Davis, former Chief Creative Officer at J. Walter Thompson
4. Listen to feedback and adjust accordingly. "Smart brands will move to a more open model in which they begin marketing with—not at—their customers." -Andrew Bolton, VP of Brand Partnerships at Knotch
Moving at the Speed of the Consumer
You've got your goal and your four strategies: engaging emotionally, understanding customers, targeting content, and responding to feedback. What's your plan for implementing them? Well, as it turns out, a plan is the last thing you need.
In today's digital, social, and mobile world, consumers' goals and expectations can change in an instant, and you need to be prepared to adapt just as quickly. But if you've tied yourself to an annual plan with two months of lead time and quarterly evaluations, you'll be stuck on the sidelines as your customers switch to one of your competitors.
To keep consumers' focus on your brand, you instead need to start incorporating agile marketing. The philosophy is fairly self-explanatory, and easiest to understand by looking at its guidelines:
Responding to change over following a plan
Rapid iterations over big-bang campaigns
Testing and data over opinions and conventions
Many small experiments over a few large bets
Individuals and interactions over one size fits all
Collaboration over silos and hierarchy
In many companies, revenues in the product lines that use agile marketing have grown by as much as a factor of four, and marketing departments that consider themselves agile are three times more likely to significantly grow market share. In addition, 93% of CMOs say that following agile marketing guidelines helped them improve speed to market. Teams that previously took months to implement an idea are now able to do so in less than two weeks.
Agile Marketing in Real Time
On social media, topics can explode in minutes, and then disappear just as quickly. Unless you can react immediately, you'll miss your chance to join the conversation before it ends. With the tools and techniques of agile marketing, though, you'll be able to take advantage of the right opportunities.
Leveraging Shared Experiences
With the right digital command center, you can track emerging topics to find out what your customers are talking about in the moment and add relevant content. Whether it's an organized event such as the Super Bowl or a viral phenomenon like the blue vs. white dress debate, it's important to find the right moment to contribute.
Remember Snickers' response to the infamous biting incident during the 2014 World Cup? Of course you do, because they found a way to add value—in the form of humor—to the conversation.
Instead of piggybacking on an existing conversation, Taco Bell decided to start its own. In celebration of the long-awaited taco emoji, the company developed the Taco Emoji Engine. Anyone who tweeted at the brand with the taco emoji and any other emoji received a response with a mash-up image or GIF.
Wearing Your Heart on Your Sleeve
As we discussed above, one of the key factors of relevance is an emotional connection. While many brands foster that bond through humor, others have decided to reach customers by sharing their support for a cause.
It's important to stay authentic, and stick to a cause that makes sense for your brand to support. For example, if you install lawn sprinkler systems, you probably don't want to bring attention to a water shortage. But it's perfect for Colgate and their "Every Drop Counts" campaign to encourage customers to conserve water by turning off the faucet while brushing.
The brand kicked off #EveryDropCounts with a Super Bowl ad, a hashtag, and YouTube videos, and has now expanded to Snapchat ads (above) and a partnership with Michael Phelps (below).
You can also nurture the emotional connection by using a topic clustering tool to identify the causes that are already important to your customers and choosing one that fits your brand. Dove studied its customers and decided to focus on improving women's body image. During the 2015 Oscars, they launched #SpeakBeautiful to encourage positive conversations instead of negative. Compared to the year before, the result was 30% fewer negative comments and 69% more positive.
The campaign was so successful that even a year later it was going strong.
Inviting Yourself into Customer Conversations
Finally, pay attention to what customers are saying about you, your products, or your industry—they do, after all, generate 98% of conversations about brands on social networks. Use a listening tool with natural language processing to find the right opportunity to add your voice.
You can jump in with a humorous response, like Smartcar's perfectly timed bird poop infographic.
Or you can increase your relevance by engaging consumers on an individual level. Purina ProPlan, for example, tweeted personal replies to viewers of the Westminster Kennel Club Dog Show.
However you decide to use agile marketing techniques in your efforts to stay relevant to your audience, Astute can help. Our social media management platform uses advanced technologies—such as natural language processing, auto discovery, topic clustering, sentiment tracking, and voice of customer analytics—to ensure you never miss an opportunity to connect and engage with consumers and build your brand resonance. Learn more and request a demo.