Chat Apps for Marketers: Everything You Need to Know about Messaging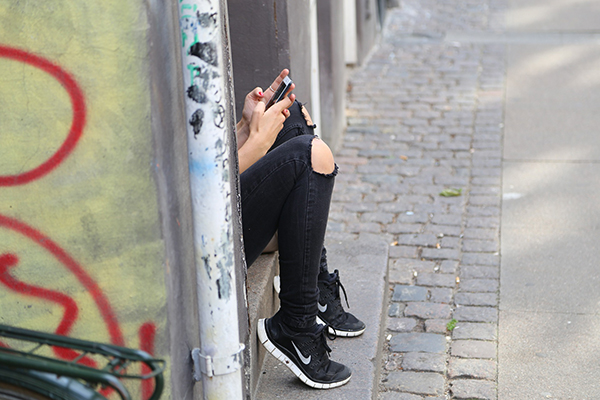 [Estimated read time: 6 minutes]
Globally, 6 of the 10 top apps are messengers. By 2018, 3.6 billion people are projected to be using messaging apps (that's 90% of total internet users). They have a larger user base than social media, and it's made up primarily of Millennials and Generation Z teens who are loyal and engaged. In other words, chat apps can be a marketer's dream.
Here's everything you need to know about marketing your brand through messaging:   
Why Are Chat Apps So Popular?
Only 43% of smartphone owners use their phones to make calls, but over 70% use them for text-based communication. That's because phone calls are interruptive, inconvenient, and inefficient. While we used to pick up the phone to solve a problem, now almost every conversation we have starts with chat.
Messaging Apps vs. Texting
Chat apps are rapidly gaining popularity over SMS, especially among Millennials. There's a practical reason for this increased usage: messaging doesn't count against monthly SMS limits, and if you're connected to wifi, it doesn't use up any data either. There's also an emotional component: messaging has the feel of a real-time conversation. You know when your friends are active in the app, and even when they're typing a response.
Messaging Apps vs. Social Media
While chat is social, it's not social media. What's the difference? Social media is about broadcasting. We post information for the world (or a defined part of it) to see, and we judge its success based on views, likes, shares, and comments. Chat, on the other hand, is about communicating.

Conversations are private and involve a few people at the most, which allows us to talk more freely.
The combined usage of the top four messaging apps now exceeds that of the top four social media apps. And the major focus of Facebook—the social network for most of the world—has become its Messenger app. Other social platforms are following the trend. Last year, Twitter expanded the character limit for direct messages. We don't mind counting every letter when crafting a public tweet, but it gets frustrating fast when we just want to have a quick conversation. In 2014, Instagram also added a feature that lets users create private threads to share content with up to 15 people.
The Pros and Cons of Chat Apps for Marketers
Audience. The estimated 3 billion monthly active users of messengers are younger on average than social users, with 49% of smartphone owners between 18 and 29 using the apps. That widespread popularity continues into Generation Z: 50% of U.S. teens regularly use Facebook Messenger, and 47% regularly use Snapchat.

Retention. One-month retention for messaging apps (users who launched the app a month after they installed it) is almost two times better than the average of all apps, and over five times better for 12-month retention.
Engagement. While the average app is used about twice a day, chat apps are used almost nine times.

And Business Insider found that usage is not just frequent, but also lengthy: the average across the top 11 messaging apps is 84 minutes per week. KakaoTalk tops the list with 213 minutes, then WhatsApp with 195 minutes, Kik with 97 minutes, and LINE with 94 minutes.
Tracking. Tracking traffic from chat apps is still extremely difficult. The American Marketing Association puts it into perspective: "Even BuzzFeed, the king of data-driven publishing, can only measure the amount of clicks from their WhatsApp button, rather than how many people see the links or manually share copy-and-pasted links within the messaging app."
But as the apps find more ways to engage brands (and their marketing dollars), they will have no choice but to start offering ways to track referral traffic.
Discoverability. Especially in the chat apps that don't offer advertising, brands are finding it challenging to build an audience. On top of that, users of many of the services just see them as a way to communicate with friends and family, so they aren't seeking the companies out.
How Brands Are Marketing on Chat Apps
As with all emerging technologies, brands are constantly finding new and creative ways to use messenger apps for customer acquisition and retention.
Promotion and Engagement
Product promotion campaigns are probably the most popular way for brands to market through messaging. Here are just a few examples:
Taco Bell has hundreds of thousands of "friends" on SnapChat, and calls them "crazy engaged": each snap the brand sends is opened by about 80% of its followers, and 90% of them watch it to the end.
Toyota Spain used WhatsApp to promote the launch of the new Toyota Aygo. The Valentine's Day-centered campaign encouraged users to flirt with the car by sending private messages.

Absolut ran a similar campaign on WhatsApp. Consumers who wanted access to the brand's real-life product launch party first had to convince the virtual bouncer, Sven, to put them on the guest list.
E-Commerce and Customer Service
Brands can take advantage of the one-to-one model of chat apps to create highly personalized e-commerce and customer service.
Rare Pink does that by recreating the in-store experience. Ten percent of the jeweler's customers communicate with sales reps exclusively through WhatsApp. It's private, which is especially important for those shopping for an engagement ring. And it makes ongoing conversations more convenient—customers often go back and forth with a sales associate for several weeks before making a purchase.
Larger brands personalize the experience by connecting messaging to their existing sources of customer data, either through live agents or through chatbots (learn about chatbots). In 2015, Hyatt received and responded to over 50,000 WeChat messages, with 60% focused on on-site experiences. The company has seen high engagement around account management, offers, and loyalty program enrollment.
Content Marketing
Many of the messaging apps now offer a "share" button for brands to add alongside the typical Facebook, Twitter, etc., options. WhatsApp was the first, and early adopters BuzzFeed, Shazam, and USA Today's FTW saw significant success.
How Astute Can Help
Chat apps are experiencing huge growth, and it's only just beginning. Astute can help you navigate this new space and give you the right technology to successfully engage with your customers through messaging. To learn more, request a demo.