Customer Retention Management: How to Keep Customers from Jumping Ship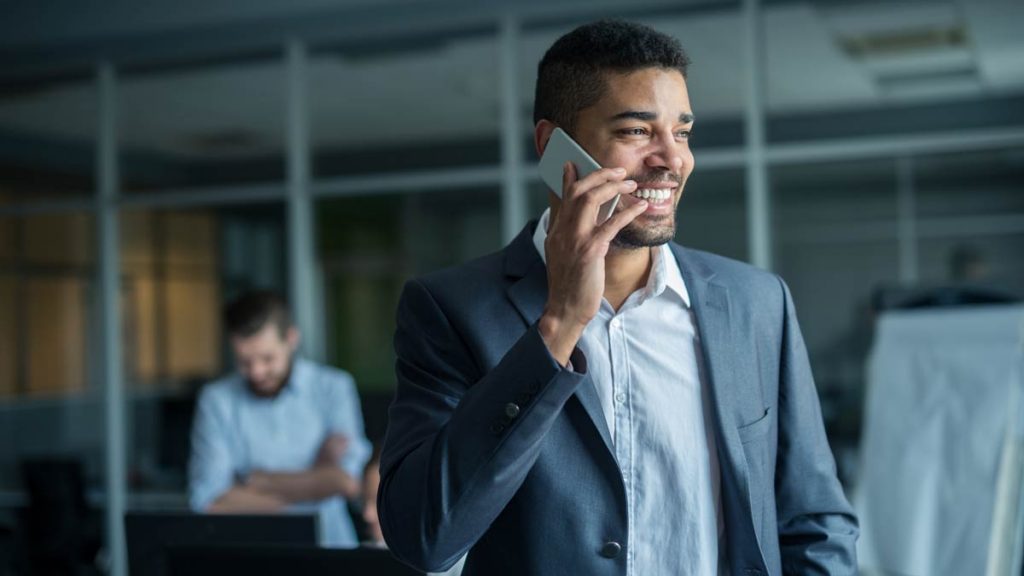 We've all heard the adage: "It's more expensive to acquire a new customer than it is to keep one." Simple, right? Well, unfortunately for brands, "keeping" a customer in the age of Customer Experience (CX) is proving increasingly tricky. Customers have more options and information at their fingertips than ever before. That has translated to brands needing to go beyond what may have been considered a sound strategy in the past. That's where solid Customer Retention Management efforts come in.
Essential to a brand's long-term success is their ability to retain their customers and turn them into loyal brand advocates. But what steps can you take to make this happen? In this post, we take a closer look at some of the ways to boost customer retention, as well as the potential impact of well-executed customer retention management strategies on your bottom line.
What are the benefits of strong customer retention management?
A brand's ability to retain its customers is essential to a healthy bottom line, not to mention its long-term success.
Here's how customer retention management strategies can help keep both your customers and key internal stakeholders happy.
Lower acquisition costs
The figure can change depending on the study. However, it's well established that retaining a customer costs a company about five times less than acquiring a new one. A retention management strategy helps ensure your customer list doesn't become a revolving door whereby new sales must bring in X number of new customers (at a higher cost) to balance these losses.
Deeper customer relationships
How can you turn a first-time purchaser into a repeat one? By building relationships with them. By understanding their needs and finding ways to cater to them. But also, by becoming more engrained into their day-to-day, and reminding them why you should remain at the top of their list when the time comes to make another purchase. Customer Retention Management plays a crucial role in this.
As a result, these deeper relationships can result in…
Higher customer loyalty
A loyal customer is more valuable to a brand than a one-time purchaser, especially if that purchaser chooses to jump ship to a competitor eventually. Customer Retention Management is not just about retaining a customer. It's about finding ways to make your brand "sticky." It's also about reassuring customers that your brand is the best option for their needs today and long-term. It's about building up the Customer Lifetime Value (CLV) and turning each customer into brand advocates that stick with you through thick and thin. When a third of customers stop doing business with companies after one bad experience, robust customer retention management is essential.
Retained customers are willing to spend 17 percent more to get excellent service.
Increased Referrals
Word of mouth plays an ever-increasing and influential role in our purchase decisions. Seventy-one percent of people now recommend products/services because of a great experience. Brands can't buy the type of advertising word of mouth offers. However, they can take actions that can eventually make customers want to tell others about your brand. And in a positive light, hopefully.
Customer retention management is about boosting loyalty and advocacy among your customers. In other words, to help turn your customers into salespeople for your brand, helping grow your revenue organically and lowering acquisition costs in the process.
54% of B2B marketers say that referral programs have a lower cost-per-lead than other channels.
Key source of actionable insights
What makes some of your customers be loyal brand advocates and others not? How can you best adjust your efforts to build customer retention, loyalty, and advocacy among our customers? The best source for these insights can only come from your customers themselves.
Regularly engaging customers for their feedback – especially your most loyal ones – helps provide a glimpse into their minds. It can help you grasp what drives their decisions to remain with your brand today, from the perspective of someone who uses your offerings first-hand. Most importantly, it can help unearth insights to help inform key decisions internally and, ultimately, to help convert new customers into long-term ones.
Regularly engaging customers for their feedback provides a glimpse into their minds.
How do you maintain customer retention? 4 strategies to consider
1. Offer consistent experiences across the customer journey.
Most brands today expect to compete based on Customer Experience. Technology has shifted the power to customers. As a result, they expect more and more from their interactions with brands. Every experience can be the difference between a lost sale and a new customer. But also, between a retained customer and one that leaves for a competitor.
A customer's perception of your brand results from each experience and interaction they have with you. From when they first research your brand to when they purchase, all the way to when they seek customer support at all your touchpoints, both online (website, mobile app) and offline (at your locations).
Understanding what your customers need and expect from each of these interactions, and catering to their expectations and preferences at each step of the customer journey, is essential to delivering CX that meets or exceeds your customers' expectations. And thus, a critical factor to successful customer retention management.
According to Forrester, 69% of US adults shop more with retailers that offer consistent customer service online and offline.
2. Deliver reliable and positive customer service.
Excellent customer service leads to customer retention. Consider these findings:
US companies lose an estimated $1.6 trillion due to customers switching brands due to poor customer service. (Source: Accenture)
US consumers are willing to spend 17% more with a brand that delivers excellent customer service. (Source: American Express)
93% of customers are likely to buy again from a company that offers excellent customer service. (Source: HubSpot)
What do customers expect from their customer support experiences? PwC found that for nearly 80% of US consumers, speed, convenience, knowledgeable help, and friendly service were the most critical elements to positive CX.
How are brands tackling these growing expectations? One method is through the use of chatbots. More than six in 10 customers today prefer to use digital self-serve options to answer their support questions. Chatbots help brands deliver the speed and convenience customers expect from their customer service experiences while catering to their new experience preferences. If going this route, brands must still ensure customers can quickly escalate their chatbot session to a live agent if they prefer while providing the support agent with the conversation history to ensure a seamless support experience.
3. Always be listening to your customers.
Your customers are your most significant source of insights to drive your customer retention management efforts. When it comes to customer retention, it's better to take a proactive approach when possible.
One way to do this is by actively collecting the voice of the customer (VoC). As reported by Adobe, the Aberdeen Group found that:
"…best-in-class VoC users—the top 20% of respondents, based on performance—enjoy an almost 10-times-greater year-over-year increase in annual company revenue compared to all others."
That same study also found 'best-in-class' VoC users enjoyed 55% higher retention rates and 23% decreases in customer service costs.
The lesson is: always offer your customers an easy way for them to share their feedback, good or bad. Some ways to consider include:
Placing a comment card throughout your portal to let customers flag UX issues with your team.
Reaching out to customers by email to gauge perceptions of their most recent support experience, or follow-up with inactive customers.
Include a survey link on in-store receipts where customers can tell you about their in-person or product experiences.
Besides surveys, people also talk about your brand online. From social media to public forums and review sites, ideas (and horror stories) travel very quickly. As part of your customer retention management efforts, have the measures in place to stay on top of how people talk about your brand online.
For example, leveraging a social media management platform can quickly make sense of all the chatter and flag the biggest issues requiring immediate attention, so you can address them right away. Everything moves at breakneck speed on social media, so having real-time social media analytics that leverages AI and Natural Language Processing to evaluate, categorize and perform sentiment analysis on all comments as they come in is essential not to fall behind.
4. Put in a governance structure.
As we've seen, customer retention is a result of Customer Experience (CX), and CX is an organization-wide initiative. As such, everyone in the organization ultimately has a hand in your company's ability to retain customers. In turn, to convert existing customers into loyal brand advocates.
Putting in place a formalized process to monitor your company's customer retention management efforts is critical to ensure their long-term success and maintain (or ideally, elevate) customer satisfaction. From how insights are disseminated across your organization to how these insights are acted upon, having a governance structure ensures your and your customers reap the rewards of your efforts.
We take a quick look at the pillars of any successful governance program in an earlier post.
Customer Retention Management software to power your efforts
Astute's mission is to provide brands with customer engagement solutions to elevate experiences across the customer journey. From an Agent desktop CRM to intuitive and accessible voice of the customer solutions, to AI-driven digital self-service chatbots and proven social media management software, our full suite of solutions can help you take your customer retention management efforts to the next level.
Request your personalized demo today to see how our end-to-end engagement platform can help.