De-Stress Your Agents: 3 Automation Tips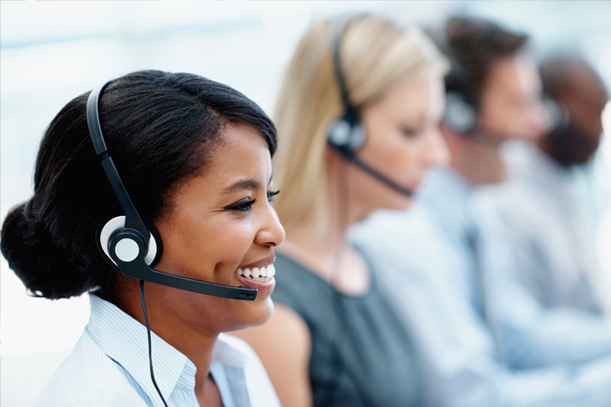 [Estimated read time: 4 minutes]
When a customer calls to complain about your products or services, putting your agents on the receiving end of those complaints, the job can be frustrating…even stressful. In fact, 87% of contact center leaders will admit agents experience moderate to high levels of stress on a daily basis. Yet, what if there was a solution that increased agent efficiency, lowered stress, and made them happier?
Your agents are one of the most powerful tools in your customer engagement strategy as they work with customers to ensure they are both engaged and happy. In order for them to be successful at this task, you need to remember a critical factor: keeping them engaged and happy as well. This is the key to improving call center performance.
A recent report from Gallup found organizations that engage their employees experience a 240% boost in performance-based outcomes. Keeping employees happy makes them less likely to leave, resulting in reduced hiring and training costs.
Even though the job can be challenging, it can be rewarding as well. Especially if your agents are equipped with the right tools and support. If your agents are feeling more frustrated than anything else, you need to figure out what is keeping them from being happy and successful. Typically, there are three issues — repetitive work, inefficient technology, and lack of information — that impedes agent efficiency and can be easily addressed through implementing automation.
1. Reduce repetitive work through automated email interactions
Very few people will love everything about their job, and customer service agents are no exception. Most customer service agents choose their job because they love helping people and working with customers to solve their problems. With the job, they also know mundane tasks like data entry and email writing are included.
When agents spend more time doing monotonous work, such as sending repetitive email responses, instead of what they enjoy, it leads to decreased job satisfaction that impacts their performance.
Having a CRM that makes it possible to send personalized responses based on contextual information about the customer and the case helps to solve this headache. First, a case is populated based on details of the email. From there a response email is generated for the agent to customize and send. By providing suggested reply content, agents' efficiency is increased and their workload is reduced.
2. Gather data in a more intelligent way
In a recent survey by ICMI, 71% of contact center leaders noted the top contributors to agent stress are system and tool difficulties. Just like email writing, data entry is a tiresome task that is also susceptible to error and inefficiencies. Having the right technology will help improve the agent experience by automating the process.
Gathering only the necessary information for the interaction or issue improves the data quality and reduces call handling time. Having a data entry shortcut is a simple but effective way of streamlining tasks and reducing mistakes.
Agents struggle with having to ask customers for unnecessary information to enter into an inflexible CRM system. For example, if a customer calls in to complain about an injury sustained at one of your locations, you probably don't need information about the product SKU or purchase date, but most CRM systems aren't smart enough to know that.
For the agent and the customer, entering irrelevant information into a case is time consuming and frustrating. Smarter CRM technology removes this problem by changing what information is required based on product or reason codes.
3. Provide access to information for in-context guidance
Put yourself in the agent's shoes when they don't have easy access to the right answer for a customer's question. It is frustrating for both parties and it makes the agent look unskilled or unknowledgeable. Providing in-context guidance is the most powerful automation feature, especially for new agents. This reduces training time and escalations to supervisors.
Ensure agents can always find the right answer by having your knowledgebase accessible directly from the CRM's agent interface. Help them personalize each interaction by making customer information, history, and context available on the same screen. And use a CRM that's smart enough to generate next best actions for your agents, suggesting follow-up messages and goodwill offers based individual customers and cases. Implementing tools like these makes agents more efficient, increases their happiness, and decreases turnover.
Want to see how Astute ePowerCenter can help automate and improve your agent's experience? Request a demo today and don't miss the helpful content below.
Related Content